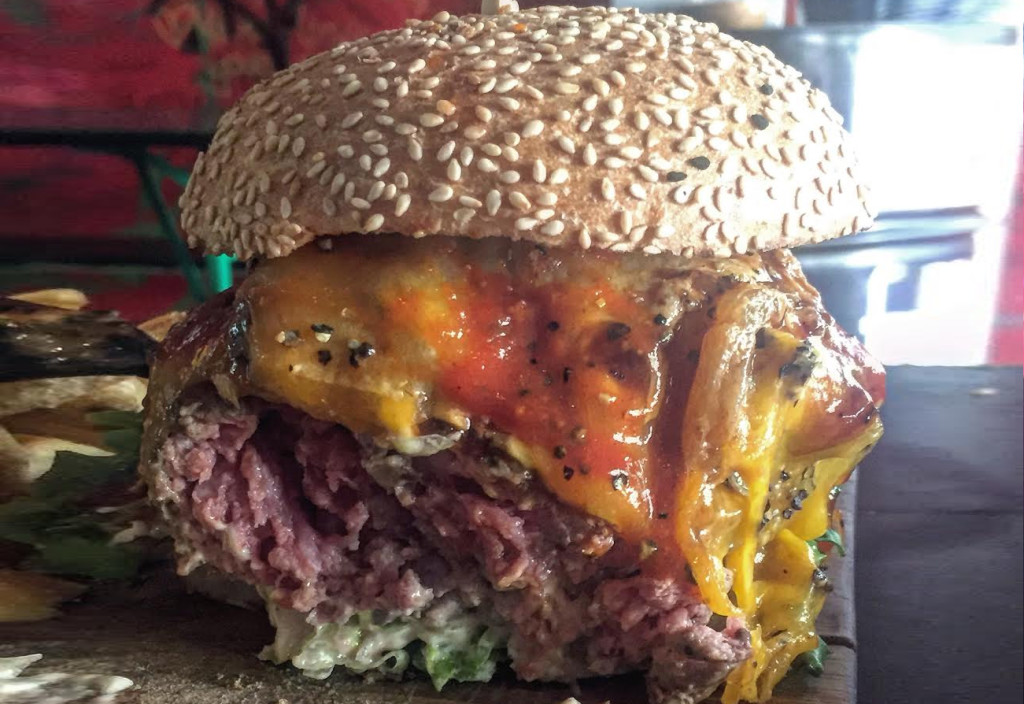 The Experience: It must be a very American to serve and eat huge portions, especially for burger meals. The TV series Man vs. Food about Adam Richman as a man who travels across America to eat the spiciest and largest foods available was one of the most popular food shows ever.
Lily Burger in Berlin is like something out of Man vs. Food. They have wide array of different burgers with even more extras, including ten different types of fries, onion rings, etc. It is a long and thorough ordering process they take you through. The servings are massive, and almost intimidating for a first-timer like me.
Burger Ordered: The John F. Kennedy Burger
The Taste: I got my JFK burger medium rare, with chili cheese fries and onion rings with Gargamel, a parmesan topping. I had no idea that I just ordered enough food for three people – although the guy at the counter did ask if I was alone. I have a huge appetite, so I ate the whole burger, half of the fries and also half of the onion rings. I felt myself hitting the wall, but with a burger this good I was happy to smash into it.
The Verdict: Lily Burger is a unique place, unlike any other in Berlin. They have a large menu, which can satisfy any person with burger hunger in any way. The food takes a little longer to prepare than most places, and it is also a little more expensive. But you won't get portions this large or this varied anywhere else in the area.
Lily Burger is located at Urbanstraße 70, 10967 Neukölln, Berlin, Germany.
Sign up for Burger Weekly email updates!