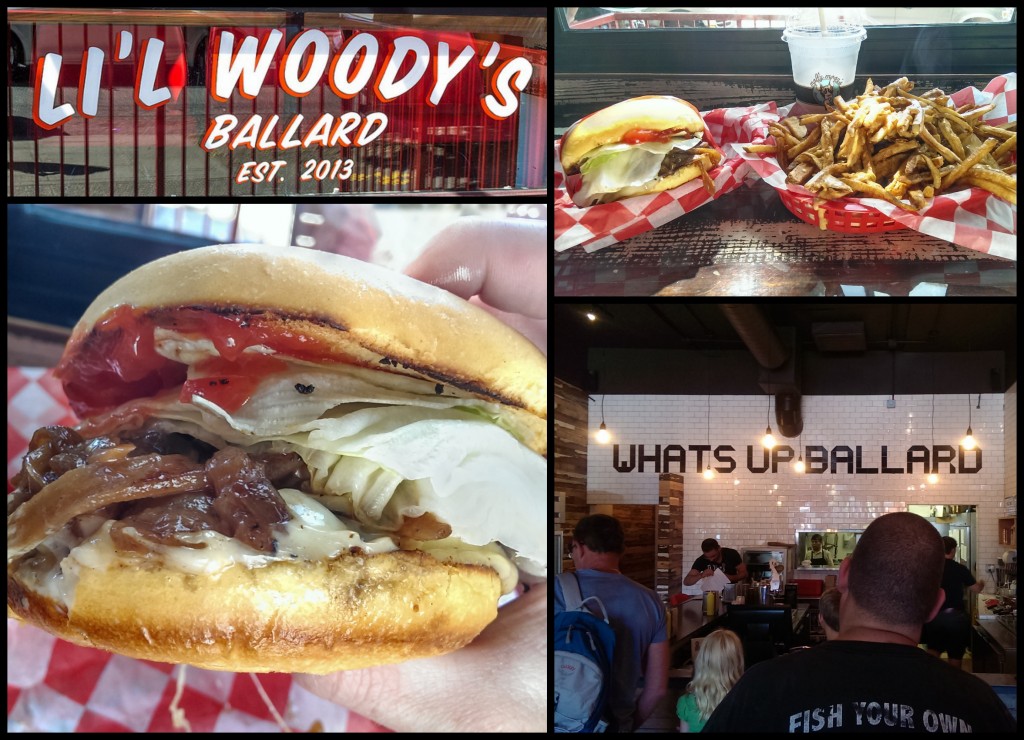 The Experience: With two locations in arguably Seattle's trendiest neighborhoods (Capitol Hill, and Ballard) Li'l Woody's Burgers and Shakes is on a mission to dethrone Seattle's most revered burger joints. They have everything. They offer up more variety in ingredients than a bag of trail mix. All burgers use Painted Hill Natural Beef and come with up to 21 toppings, and thats not even including the nine different types of cheeses from which you are allowed to choose.
Simply put, if Li'l Woody's was reincarnated into a store, then it would come back as Costco.
Try to keep up now, because things are about to get real serious. Li'l Woody's has seven signature burgers, and with a seasonal special to boot, they've got burgers to please the pickiest burger connoisseurs in town.
Woody's doesn't stop there, because they allow you to also create your own dream burger with a one way ticket to meat heaven.
Burger Ordered: Custom Cheeseburger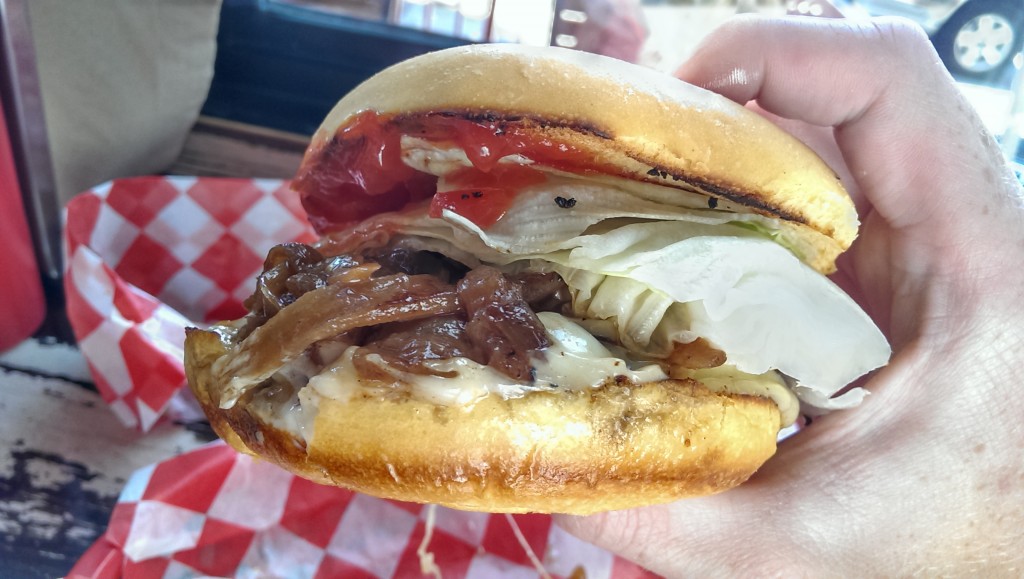 The Taste: I went with a custom burger including caramelized onions, mayo, ketchup, Tillamook Swiss, and lettuce. Believe me when I say that the taste of my burger brought sensations similar to the ones you feel while sliding into a hot tub on a brisk winter night. Just a smooth exhale with a dumb smile across your face that shouts, "Ahhhh, that's exactly what I needed."
The easiest way I can describe these burgers is by telling you that they are comparable to my state after attending an open bar wedding; Sloppy and juicy, with things falling out all over the place. Have I mentioned I'm also delicious?
Oh, and Don't be fooled by the "Li'l" in the name; these are grown man burgers. No matter the time on the clock or the state of your stomach, you will leave plenty full and satisfied. Speaking of the clock, One of the smartest things Li'l Woody's is doing is staying open late on weekends.
The Verdict: If you happen to be in Ballard or Capitol Hill, don't be surprised if you start seeing the after bar crowd stumbling home happily stuffed in a post Woody's euphoric haze. Anywhere I go, I always appreciate genuine enthusiasm from staff employees. When I was welcomed with such great service by Woody's staff , I couldn't help but wonder if it's because these guys have been eating their own medicine all day!
Li'l Woody's is located at 2040 Northwest Market in Seattle, Washington.