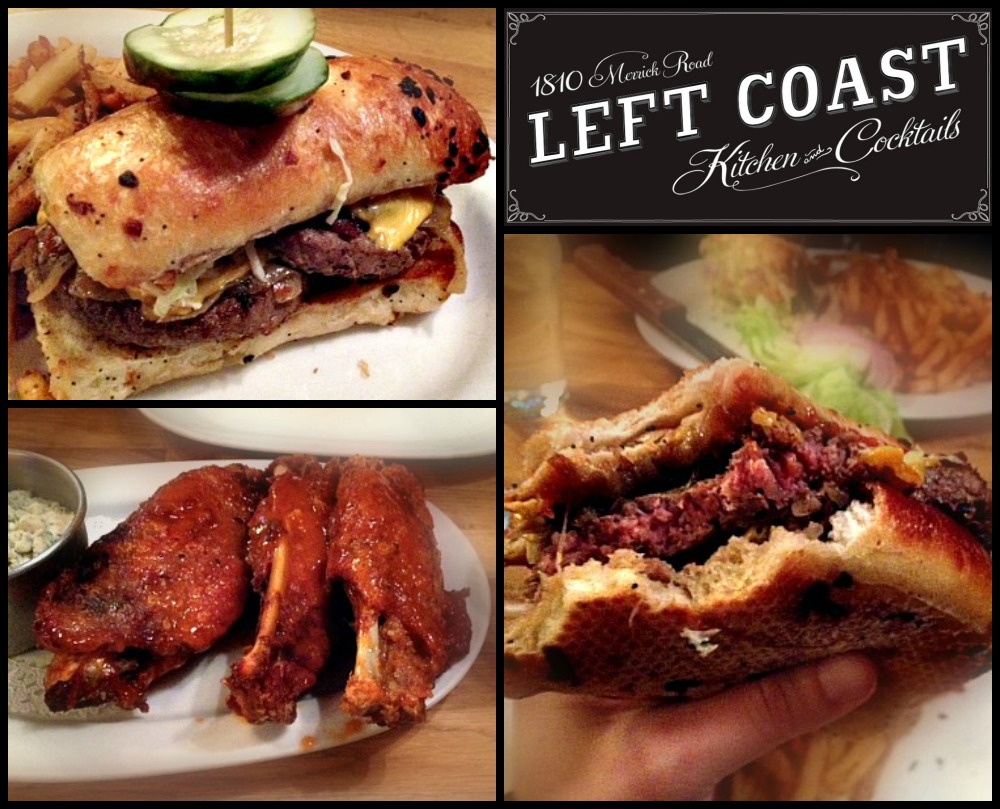 The Experience: Left Coast Kitchen and Cocktails, or LCKNY as it's also known, is a fantastic American bistro located in Merrick, New York. The atmosphere there is great, with an incredibly friendly wait staff and a really cozy atmosphere. I've been to Left Coast for breakfast, lunch, and dinner, and I can tell you they succeed in providing a fantastic and varied menu for all three.
Burger Ordered: LCK Burger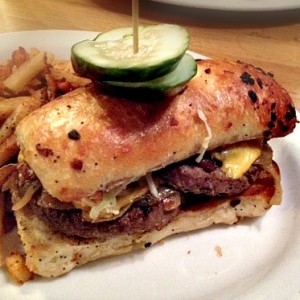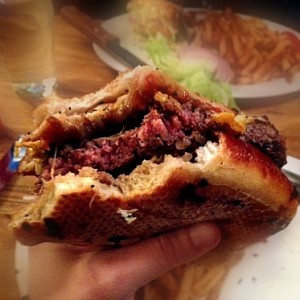 The Taste: The LCK Burger is two Angus Beef patties, onions, cheese, bacon, and Chef Chris' Burger Slaw on a delightfully soft hero roll. It is served with a side of fries. This impressively piled burger situation was cooked a perfect medium rare and exploded in my mouth with flavor. The onions were sautéed to perfection and the meat was extremely flavorful. The fries were a fantastic accompaniment to this delightful burger. I would be remiss if I did not mention the absolutely amazing Buffalo turkey wings that I devoured as a precursor to my burger. They were a home run as well.
The Verdict: If you're in the Merrick area and looking for a really fantastic meal any time of day, you could not do much better than dropping in on the fine folks over at Left Coast. However, I highly recommend calling ahead on weekends if you're looking to hit them up for dinner.
Left Coast Kitchen and Cocktails is located at 1810 Merrick Road in Merrick, New York.