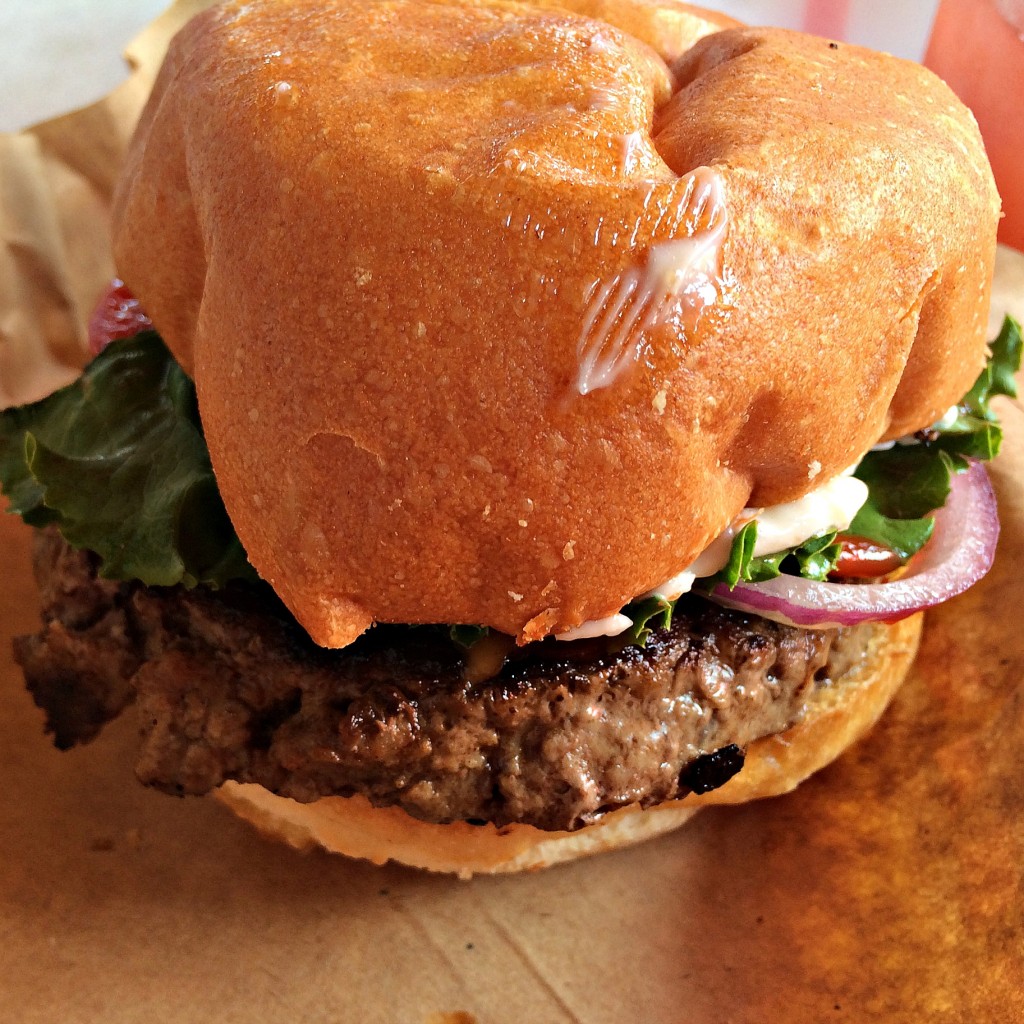 The Experience: The Landing Restaurant is conveniently located on the Charlevoix side of the Ironton Ferry between Boyne City and Charlevoix, so coming from Boyne City to this restaurant can include a fun little ferry ride. The not-so-little-anymore Littlest Burgermeister Vivienne Rose greatly enjoys this part of the trip. Being right on the water, The Landing also welcomes guests via boat, making this a huge summer attraction. Outdoor seating and a family-friendly atmosphere also help in that regard.
Burger Ordered: The Dockmaster Burger
The Taste: There is nothing unusual or fancy about the Dockmaster, which comes with lettuce, tomato, onion, and optional mayonnaise, ketchup, and mustard. It's just a really well made burger that hit my taste buds at just the right intensity. The menu touts a "custom burger blend," and whatever it is, the result is a tremendous tasting burger. The lightly toasted bun held the medium rare beast in place right up to the final bite. As a great accompaniment to the burger, The Landing offers three types of fries – Hand Cut French Fries, Beach Fries, or PB&J Sweet Potato Fries. We opted for the Beach Fries, which take the Hand Cut French Fries and add old Bay seasoning and come with a side of malt vinegar fry sauce. These were amazing and I struggled to remind myself that these were community fries and not my own. ThePB&J Sweet Potato Fries are waffle cut sweet potato delights that come with an amazing Thai peanut sauce and a smoky cherry jam that both create a wonderful flavor sensation.
The Verdict: Best to arrive before the rush because this is a happenin' spot, and with good reason. The burger was outstanding without calling attention to itself, and the French fry options just put the exclamation point on a terrific experience.
The Landing Restaurant is located at 10231 Ferry Rd. in Charlevoix, Michigan.