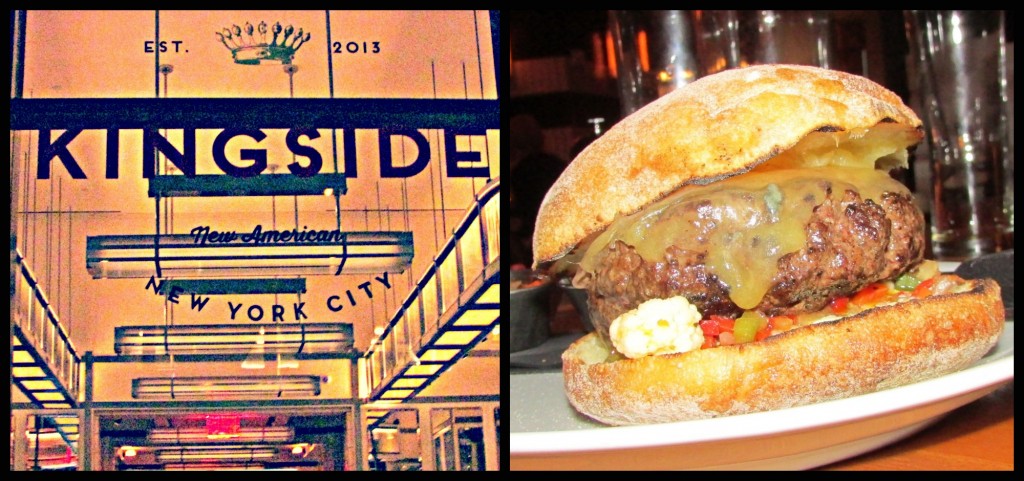 The Experience: Last year Burger Weekly did a double shot of Marc Murphy's burgers at Landmarc and Ditch Plains. That yielded some rather pleasing results, so when I caught wind that Murphy was serving a burger at his new joint, Kingside, I made arrangements to try it as quickly as I could. Kingside is a beautiful restaurant in the swank, new Viceroy Hotel on 57th Street. It's closer to (and exceeds) the price point of Landmarc, leaving the casual Ditch Plains far behind in terms of cost. So did it earn its price tag?
Burger Ordered: Kingside Burger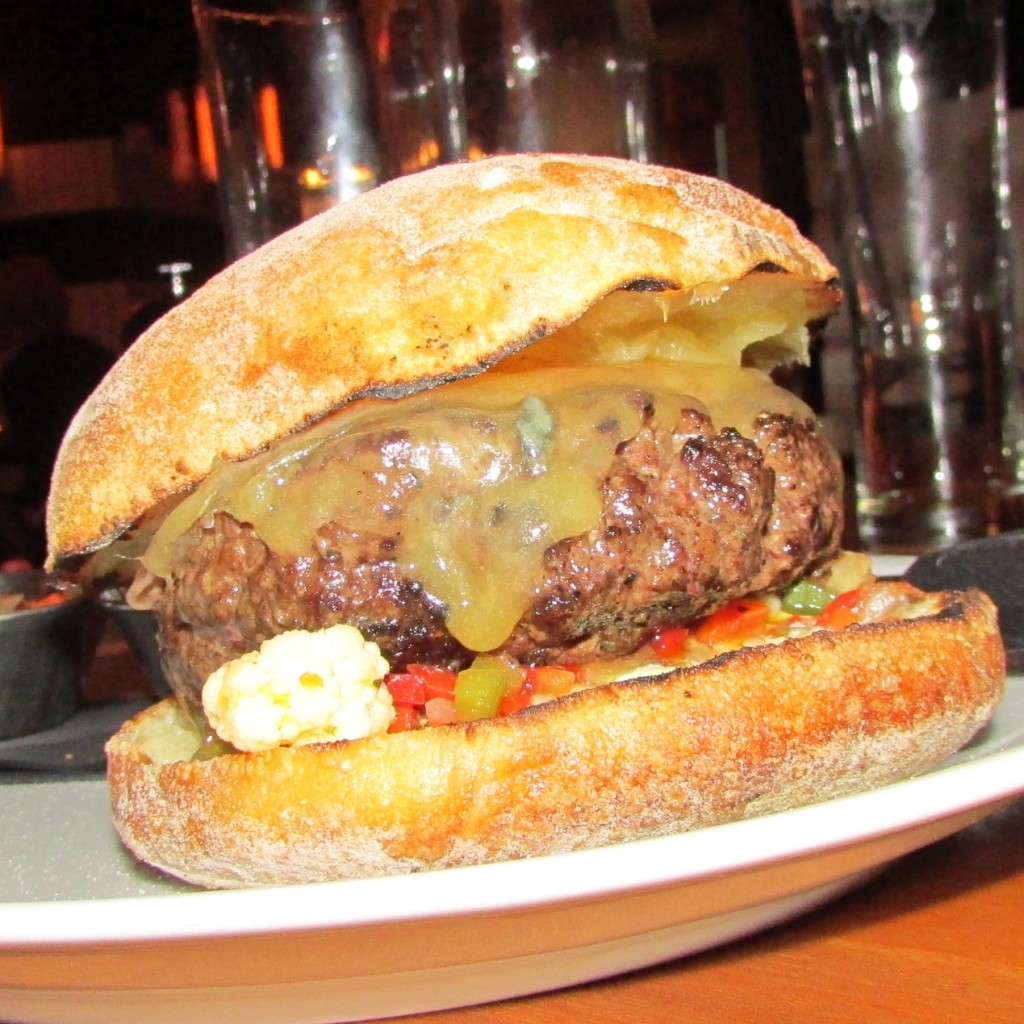 The Taste: There are very few foods that I don't like at all, almost none actually. But cauliflower and carrot are two of them. After being served my Kingside Burger, I looked a little more closely at the menu to find that one of the toppings was giardiniera relish. Two ingredients in giardiniera relish are cauliflower and carrots. As such, I dreaded my first bite. Though the patty was of impeccable quality and the bun, toasted and buttered, was excellent, the cauliflower was noticeable, and noticeably out of place. The white cheddar cheese while tasty, stuck more to the bun than the patty, which was awkward but didn't cause any flavor problems.
The Verdict: A more "sophisticated" and expensive burger than the ones at Landmarc and Ditch Plains, come to Kingside for the atmosphere and stay for the delicious beef.
Kingside is located at 124 West 57th Street in Manhattan, New York.