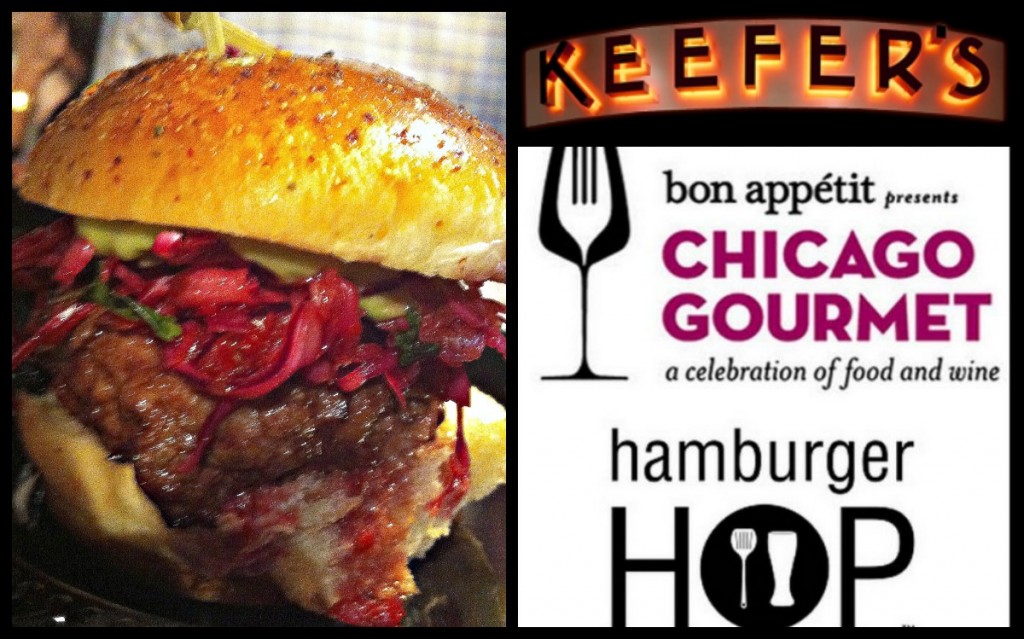 The Experience: This is week six of my ten-week, ten-burger series chronicling my experience at the Hamburger Hop event at "Chicago Gourmet: A Celebration of Food and Wine" presented by Bon Appetit. Top area chefs battled in a burger competition while guests enjoyed tasty, gourmet burgers, along with beer, wine, and other boozerific treats. A celebrity panel of judges, including Graham Elliot, Hubert Keller, and Yoshi Katsumura determined the city's Best Burger. But before I reveal the winner (sure you could Google the spoilers, but wouldn't it be more fun to follow along?) I am going to continue to tell you about all the other great burgers on hand.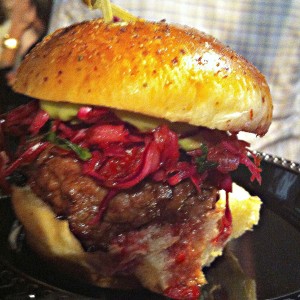 The Taste: Keefer's is primarily a steakhouse, specializing in steak, pasta, fish, chicken, and chops. They don't advertise themselves as a burger joint per se, but they did bring a contender to the Hamburger Hop. They're Seoul Burger was ground chuck and brisket, topped with Korean braised pork belly, kimchi, french breakfast radish, and avocado-wasabi puree. It rested on a Turano slider bun with Togarishi seasoning. Sounds mouthwatering, right? For a burger having so many amazing sounding toppings, I was really disappointed at how bland it was. It had the potential to be my favorite but fell way short.
The Verdict: From brisket to belly, kimchi to radish, this burger missed the mark. Keefer's isn't primarily a burger joint, and they couldn't compete with the big boys at the Hamburger Hop.
Keefer's is located at 20 West Kinzie Street in Chicago, Illinois.