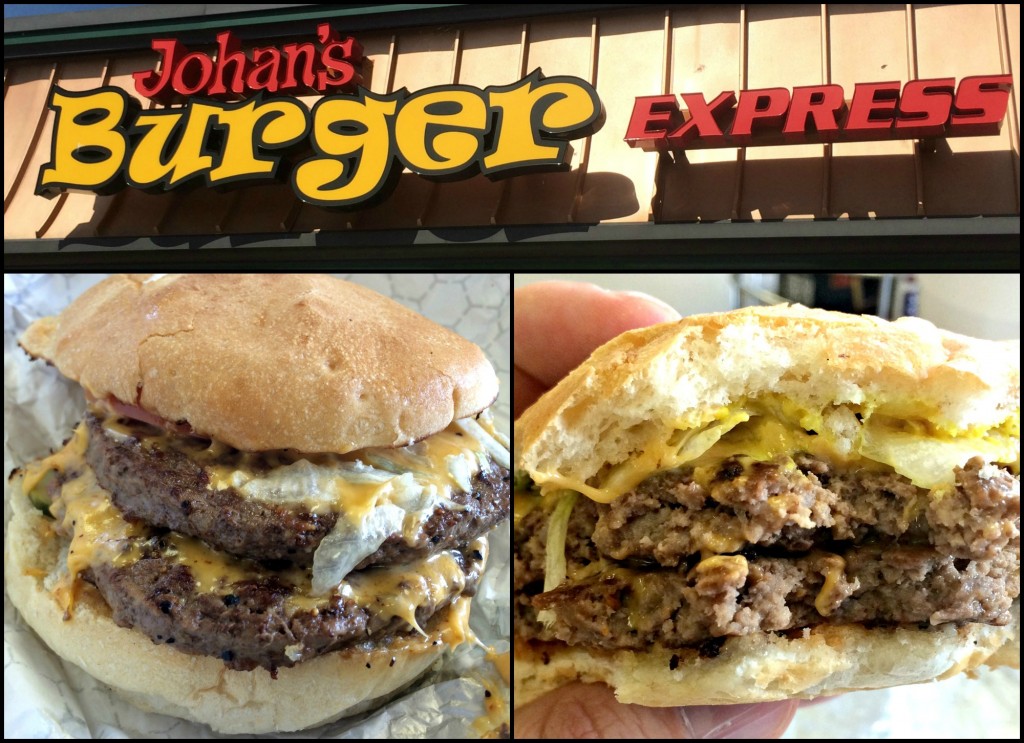 The Experience: Johan's Burger Express is a quick-serve establishment attached to a very busy gas station in between the summer tourist towns of Petoskey and Harbor Springs in the very northern part of Michigan, so the interior décor is nothing to write home about. However, it is at least clean and the napkins are made from recycled materials and urge patrons not to overuse, which is a concept this super liberal with hippie tendencies can get behind. The staff was friendly and the service was quick, starting this lunch break off on the right foot.
Burger Ordered: Half Pound J Burger
The Taste: The J Burger is clearly one of the better quick-serve burgers in the area. It comes topped with lettuce, tomato, pickle, American cheese, ketchup, and mustard. Both patties of the half pound brute were cooked a little more than the usual medium rare that I now prefer, but they were still juicy enough to be flavorful and not dried out. The bun resembles an English muffin of sorts, and it does help the burger stand out rather than just being served on a plain bun. The French fries that accompanied the burger were not spectacular, but they did their job and were served hot enough that I had to wait to dive into them, which is always a plus.
The Verdict: For those on a time crunch or who find themselves in the area, Johan's Burger Express is about as good of a quick serve burger as one will find in the area. I've been to this place a number of times and it has been consistently above average and it keeps me coming back.
Johan's Burger Express is located at 3473 Michigan 119 in Harbor Springs, Michigan.