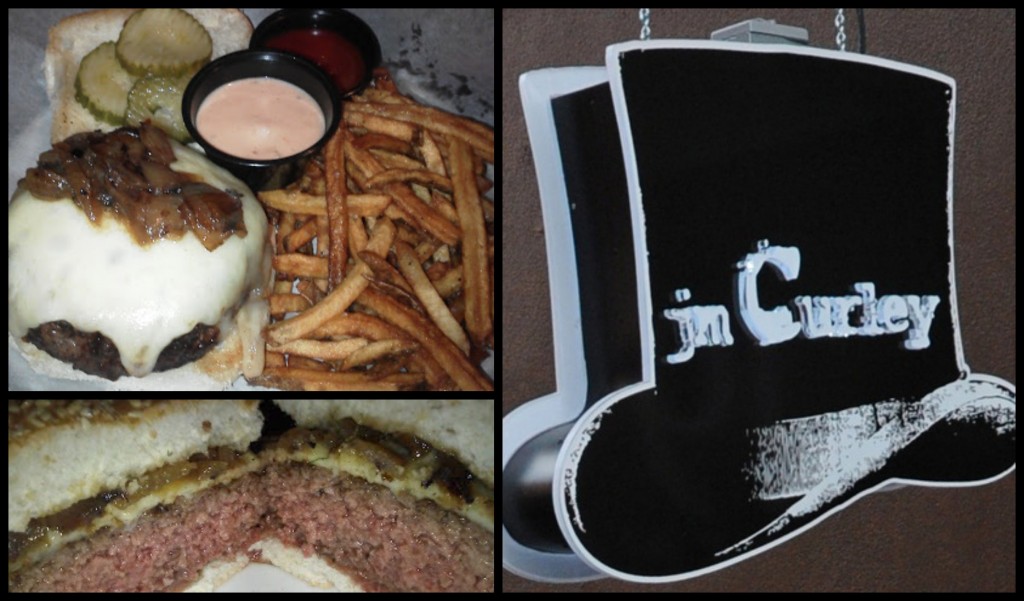 The Experience: JM Curley is rumored to have one of the best burgers in Boston and, let me tell you, the rumors are true! The burger was delicious and the atmosphere and service were great. The waiter was very accommodating and attentive, especially when it came to accommodating food allergies. JM Curley's atmosphere is laid back, with minimal decor, and exposed brick walls. It is a true gastro pub.
Burger Ordered: 9oz Natural Angus Burger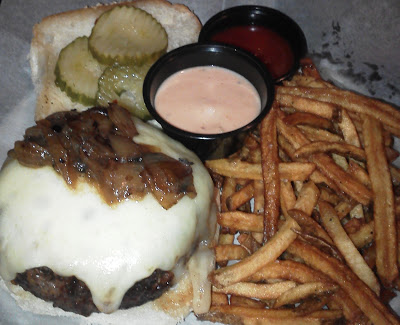 The Taste: Topped with cheddar cheese, griddled onions, pickles, and Pop's Russian the 9oz Natural Angus Burger was cooked to a perfect medium with the cheese sinfully melted over the patty. This was a truly delicious, straightforward, no gimmicks type of burger. Served with a side of well-seasoned, crispy fries this is truly one of the best burgers in Boston!
The Verdict: At fourteen dollars, JM Curley's 9oz Natural Angus Burger is a steal. This filling burger is sure to take anyone into pure burger bliss!
JM Curley is located at 21 Temple Place in Boston, Massachusetts.
You can read more from James and Aida at Boston Food and Love.