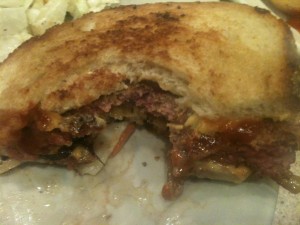 Melting my Heart.
Burgers Ordered: Christopher – Patty Melt

The Experience: The International Delight Café is pretty well known in its hometown of Roslyn and the surrounding towns in Nassau County. My wife went there frequently in her youth for their fabulous in house-made ice cream. My good friend and training partner Liz Waldes suggested I head over there and try their patty melt. Because of my for patty melts, I could not refuse.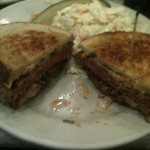 The Café is a sit-down eating establishment with waiter service, however you pay at the counter as you would in a diner. The atmosphere is very casual and it is a cash only dining experience. The first thing that catches your eye when you walk in is the plethora of ice cream flavors offered.  You will definitely want to leave room for dessert!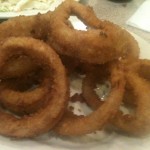 The Taste: I ordered my patty melt medium rare, which was served in the standard style: on rye, with sautéed onions, and American cheese. It was cooked perfectly to my liking with just the right amount of cheese and onions. It was absolutely delicious and just might have been the best patty melt I have ever had! Alas, my old favorite UJ's in Forest Hills is no longer around for me to compare.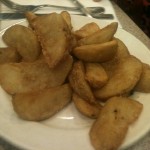 I ordered the wedge fries to accompany my burger and they were fantastic. To finish off my meal I went with their butter pecan ice cream. It was great. I am just sad that I was so full of yummy patty melt and exceptional fries that had no room for one of their renowned Belgian waffles. I suppose there is always a next time!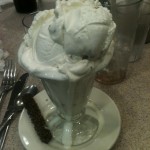 The Verdict: This was an incredibly smashing success of a Burger Adventure. I cannot wait to go back for more burgers, fries, and ice cream.
International Delight Café is located at 241 Sunrise Highway in Rockville Centre, NY 11570