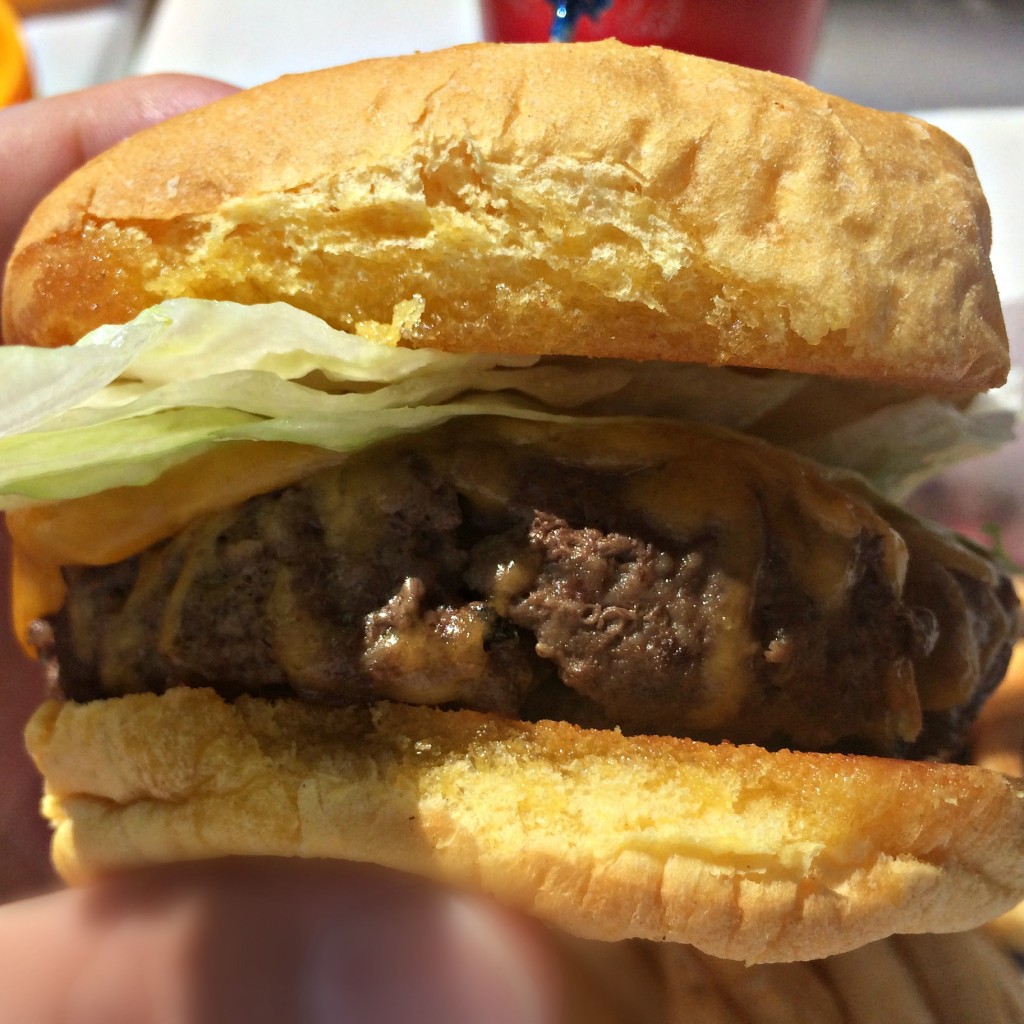 The Experience: Much like my earlier Burger Adventure at The Landing, The Inn Between is a summer hangout, right at the banks of the Indian River. With both indoor and outdoor seating (including picnic tables right at the river's edge, where my group chose to sit), this is a busy location with lots of activity through the summer months. Places like this are pretty common in Northern Michigan, so does this one stack up to the many competitors?
Burger Ordered: The Captain's
The Taste: The burger at Inn Between is a pretty standard offering, and unfortunately that's about all that can be said about it. It's a 1/2 pound burger, and you can choose two toppings amongst cheese, pickles, lettuce, tomatoes, onions, and mushrooms. I haven't quite seen a burger offered in that fashion, but it was fine as lettuce and cheese generally make me happy. There's nothing particularly wrong with this burger – the taste is good and the bun and rabbit food accompaniments were fine but not at all memorable. The French fries that came with it were very much the same – adequate but not unique in any way.
The Verdict: The Inn Between is a solid place to grab some cheap eats, so if you're in the area or going down the river and happen to go by you can do a lot worse. However, unlike The Landing this is not a place worth going out of your way to dine at.
The Inn Between is located at 6064 River Street in Indian River, Michigan.