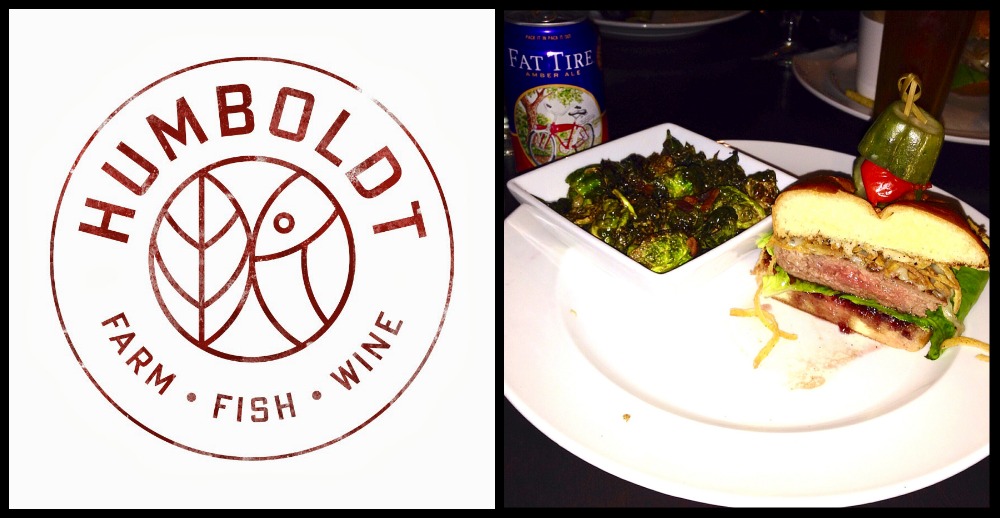 The Experience: When you're the Burgermeister's sister, it becomes your familial duty to try renowned burgers when you're out and about the country on vacation. So when I took a trip to Denver to visit my friend Emily, she pointed me to Humboldt as a place to get a great burger. Humboldt's kitchen is led by Executive Chef DJ Nagle and Chef de Cuisine Kollin Gately, who claim that they make modern American cooking at its best. I was up to putting that claim to the test.
Burger Ordered: Humboldt Burger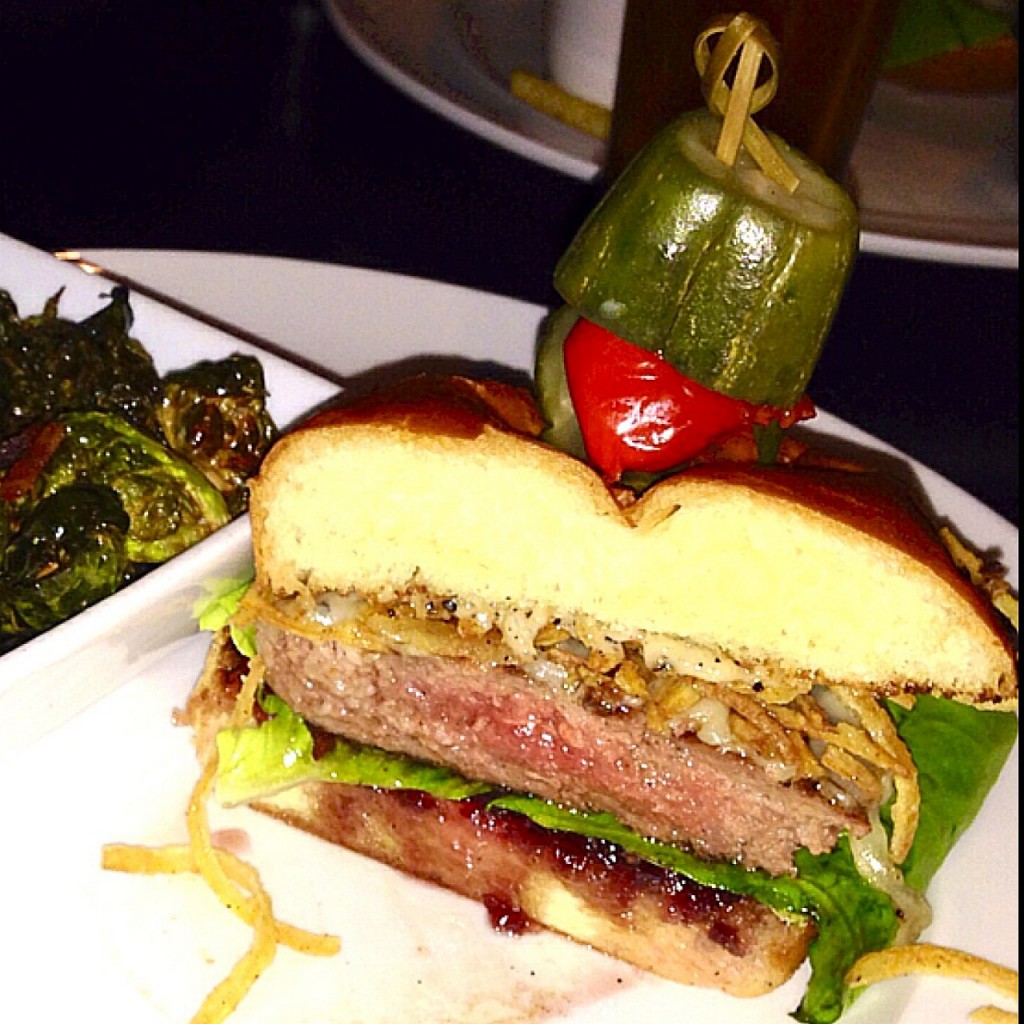 The Taste: The Humboldt Burger is a Crystal River beef and bacon blend patty, topped with crispy onion, Tillamook cheddar, roasted garlic, and onion jam.  The brioche bun was fluffy but still dense enough to hold the burger together the whole time. The garlic and onion jam was surprisingly subtle in a wonderful way, not watery like it looks in the photos. This was the perfect combination of sweet and savory, so much so that I was able to eat this burger the way you are meant to: without added condiments.
The side of Brussel sprouts were cooked and seasoned expertly. A lot of the time they are a little too greasy for me, but they were nonetheless tasty and very easy to polish off completely.
The Verdict: I was so pleased that this was my first Burger Weekly submission, because it was absolutely delicious! If you're in Denver, you must try this burger.
Humboldt is located at 1700 Humboldt Street in Denver, Colorado.