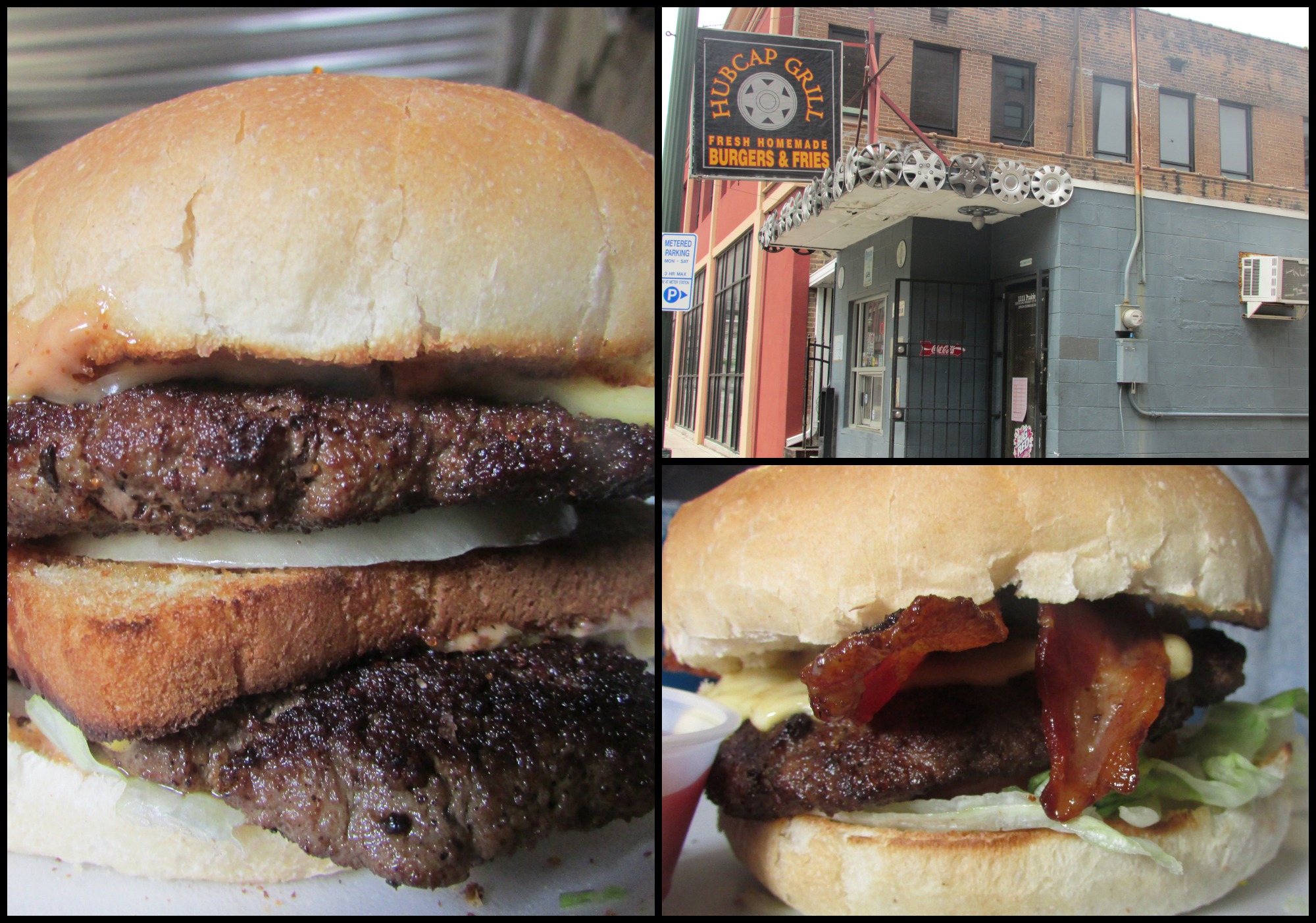 The Experience: I've found that people are very judgmental when it comes to their friends' vacation destinations. When I put it out to the world that I was heading to Houston last month, the general response was a resounding, "Why would you go there?" Well, after hearing that negativity and finding Houston to be a wonderful city filled with friendly people, beautiful and interesting art, and (most importantly) delicious food, I can say with the utmost confidence that the general American public is missing out on awesome weekend getaways because of lame biases and a lazy lack of research.
In my research and subsequent experience, Underbelly turned out to be the ultimate dining experience. But Underbelly doesn't serve a burger for lunch, and that was the time of day that I had a hankering for one. Hubcap was the burger joint that the locals pointed me to, so I gave it a try. The woman behind the counter put me in a sour mood. She was grumpy, rushed me through my order, and was rude to my girlfriend. These burgers were going to have to be at least as good as the killer breakfast I'd had at Harry's Restaurant.
Burgers Ordered: The Hubcap Decker and the Bacon Cheeseburger
The Taste: I have to hand it to Hubcap; by the time I was finished with my meal, I'd all but completely forgotten about the mean old lady out front. The Hubcap Decker was juicy, and frankly somewhat difficult to handle. It is two fresh ground beef patties layered on toasted buns with American and Swiss cheese topped with lettuce, pickles, onions, and special mayo sauce. The sauce was the real winner here. It made the burger memorable after it's cumbersome nature and unnecessary extra piece of toast gave me a little bit of tsuris at the outset. The bacon on the bacon cheeseburger didn't quite make up for its lack of special sauce, and was a half-step inferior to its larger companion. Hubcap patrons will want a burger with sauce.
The Verdict: The burgers were good enough to overcome the rough service. They were also a decent destination burger spot in Houston. If I ever go back, I'd be curious to know what other spots also claim best-burger status in the city.
Hubcap Grill is located at 1111 Prairie in Houston, Texas.