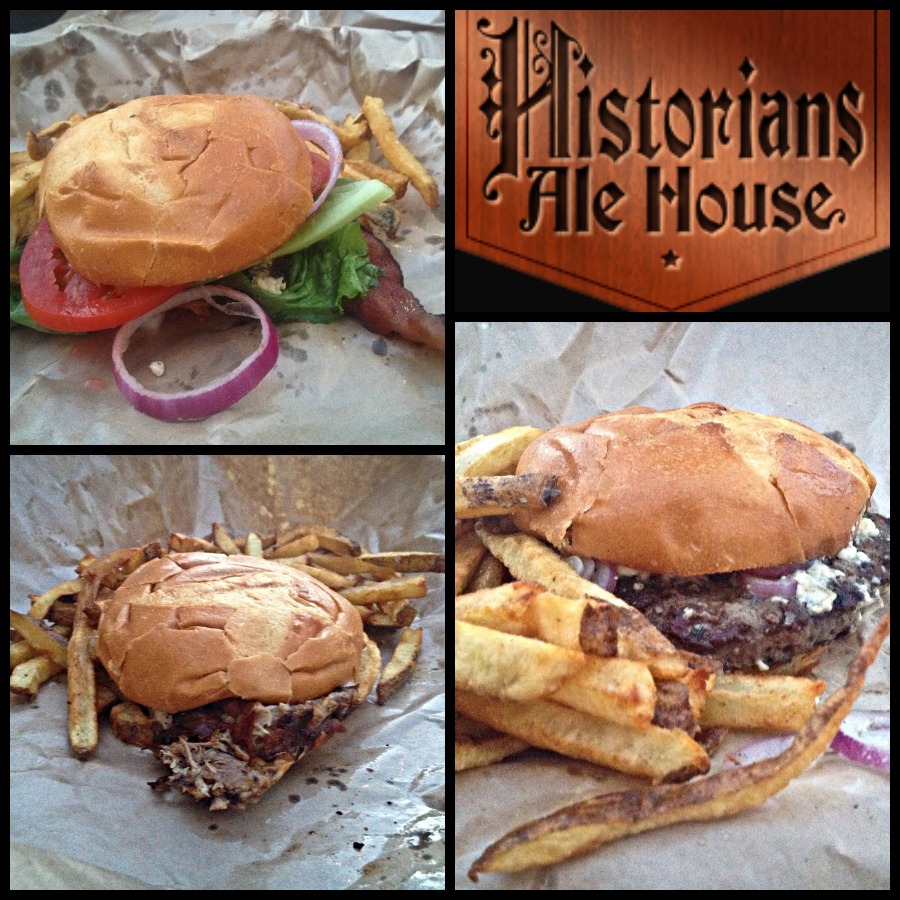 The Experience: Colorado is a place for beef, and with all the locally-raised this, grass-fed that, when I go to Denver I think burger. Colorado is also a place for beer. There are more than 140 craft breweries in state and counting. Tasting rooms are popping up faster than pot dispensaries. So on a recent visit to the Mile High City, some friends of mine took me down to Historians Ale House, located in the up-and-coming South Broadway neighborhood. It was early April, but already warm enough to sit on the rooftop patio and watch the sun set.
Before I get to the burgers, let me digress to the beer: Historians has 40 beers on tap, the majority of which are brewed in Colorado. They serve them in three sizes, 5 oz., 10 oz., and 16 oz., making it easy to try several varieties. And the best part is (I was visiting Denver from San Francisco), they're cheap! Some beers were as low as $1.75 for 5 oz.—as my dad would say, cheap at twice the price! Between the three of us, we had three different saisons, a couple of IPAs, and at least one apricot cider. Not a single one was disappointing. But this is a burger website, so I won't keep you hanging…
Burgers Ordered: Black & Bleu, BYOB with blue cheese and caramelized onions, and a Bronco Burger, which is ironically slow roasted pulled pork.
The Taste: I ordered the Black & Bleu and it came cooked perfectly to medium, with huge, thick strips of bacon and blue cheese melting over the sides. Fresh lettuce, tomato, and onion gave it a little crunch, and let me imagine I was eating something healthy. Despite the fact that it was served wrapped in paper, the brioche bun was firm like it should be—not soggy. It held the sandwich together admirably.
Let me be honest here—we didn't share. Though I did wonder how my friends' sandwiches were, I had no intention of giving away a single bite of mine toward the effort. So all I know of the pulled pork and BYOB is that there wasn't a bite left of neither burger nor fry on that brown paper. All parties left fully satisfied. Read into that what you will.
The Verdict: I haven't quite decided yet what is more (or less) sustainable, wax-coated brown paper that probably can't be recycled, or the hot water needed to wash plates. But what I do know is that Colorado-raised beef plus local craft beers equals a very happy aspiring burgermeister. They're open all day—and serve brunch on the weekends—but "colorado" after all, means many colors. For the real Denver experience, take a couple of friends, and make sure to go for the Rocky Mountain sunset.
Historian's Ale House is located at 24 Broadway in Denver, Colorado.
Read more about Jenn's travels at One Way TKT.