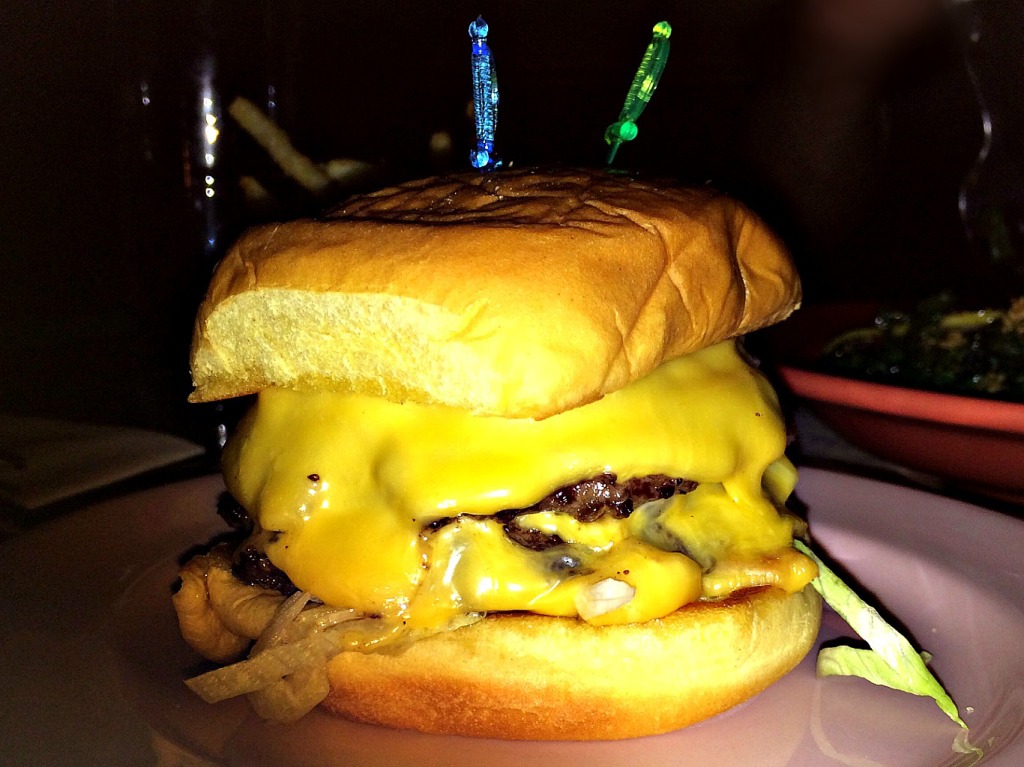 The Experience: It generally bums me out when a hamburger joint I've visited closes down. As someone who writes about almost every single burger he eats, it feels like something is stolen from me when a place I took the time to write about shutters its windows. So I was more than a little put off when Kingswood left the NYC restaurant scene last May.
But nothing makes me happier than when I learn that subsequent empty space is filled by a restaurant that is getting attention for its burger. Like the transition from Goodburger to Clarke's Standard, the Happiest Hour has swooped in on Kingwood's space and is serving up a burger that has those in the know in New York City buzzing.
Burger Ordered: The Happiest Burger
The Taste: The Happiest Burger is the Happiest Hour's take on the Big Mac. All the toppings are the same, except they also add tomato. I asked that they not add tomato to mine. To compare this burger to the Big Mac would be a disservice to hamburgers everywhere. The quality of the beef, special sauce, bun, and onions are all superior on this burger in every facet. As a burger to accompany the interesting beverage program, the only change I would suggest is that one of the two small patties would probably suffice, and a cheaper option to do so would be great. There is a pub burger available for the same price as the Happiest Burger, but that patty is much bigger than the small ones on this burger.
The Verdict: The Happiest Hour is serving up cocktails in an compelling way and slinging delicious burgers. It's definitely worth checking out and is a worthy successor to Kingswood's burger.
The Happiest Hour is located at 121 West 10th Street in Manhattan, New York.