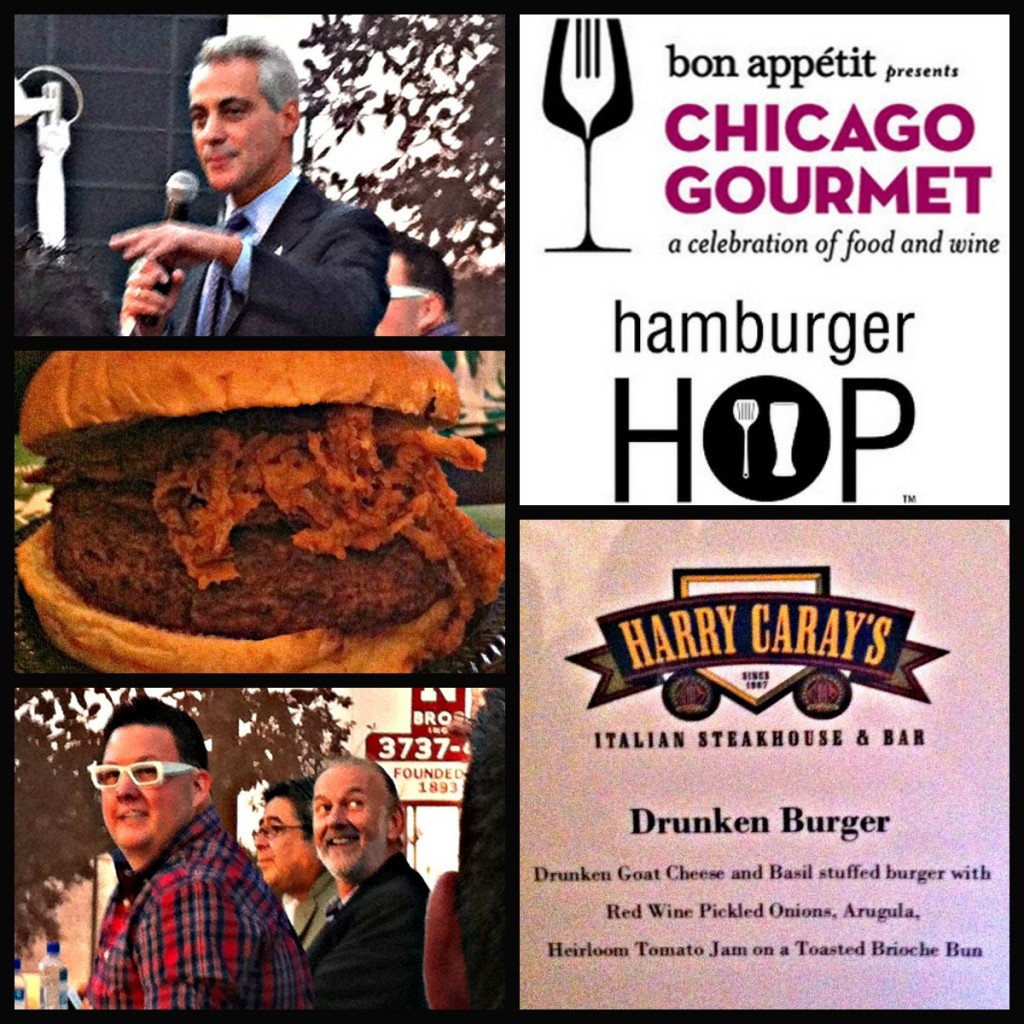 The Experience: Over the next ten Thursdays, I will be bringing to Burger Weekly my ten-burger experience at the Hamburger Hop event at "Chicago Gourmet: A Celebration of Food and Wine" presented by Bon Appetit. Top area chefs battled in a burger competition while guests enjoyed tasty, gourmet burgers, along with beer, wine, and other boozerific treates. A celebrity panel of judges, including Graham Elliot, Hubert Keller, and Yoshi Katsumura determined the city's Best Burger. But before I reveal the winner (sure you could Google the spoilers, but wouldn't it be more fun to follow along?) I want to tell you about all the other great burgers on hand.
Burger Devoured: The Drunken Burger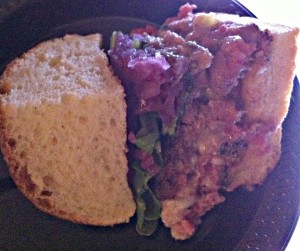 The Taste: Harry Carey's Italian Steakhouse, named for the man whose voice was inseparable from Chicago baseball for decades, has been around since 1987 and shows no signs of slowing down. They offered a drunken goat cheese and basil-stuffed patty, topped with red wine pickled onions, arugula, and heirloom tomato jam on a toasted brioche bun. I found the jam to be quite overpowering, and the goat cheese to be too heavy. Goat cheese is very tricky to do right on a burger, and in this competitive setting, Harry Caray's didn't quite deliver.
The Verdict: Don't be discouraged, though Harry Caray's didn't bring the goods, there's still plenty to look forward to in the rest of my Hamburger Hop series. Stayed tuned for some better burger reviews.
Harry Caray's Italian Steakhouse is located at 33 West Kinzie Street in Chicago, Illinois.