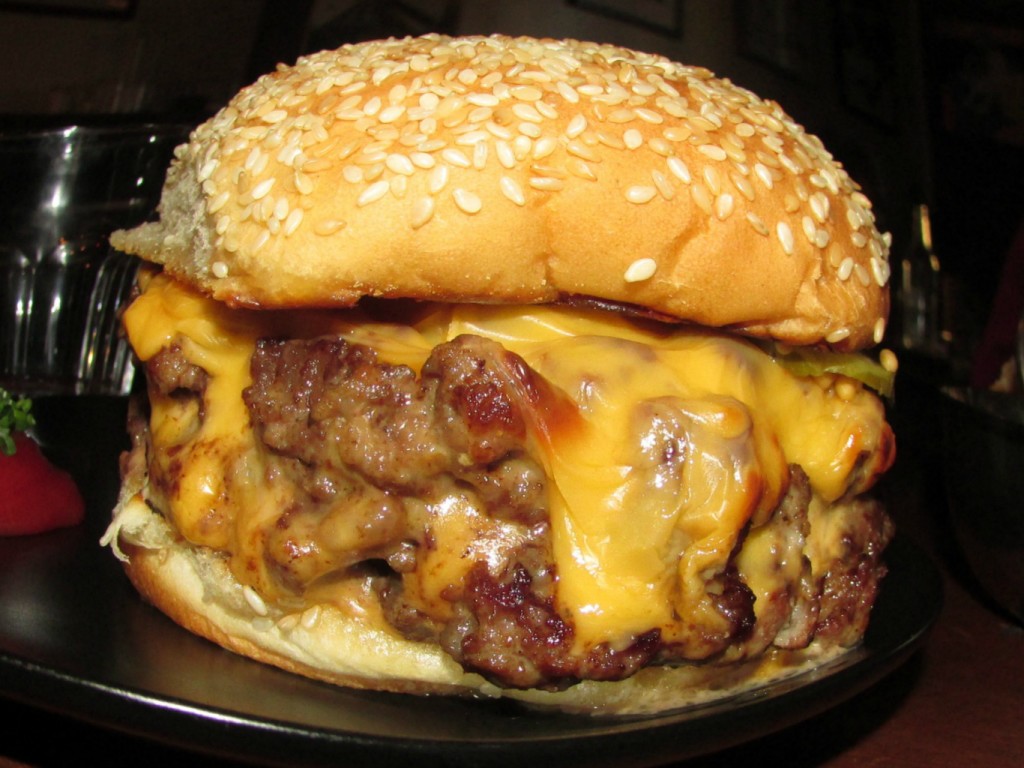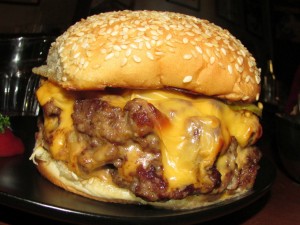 The Experience: People complain that it isn't easy to get to Red Hook. True, the Brooklyn neighborhood isn't home to an MTA subway station. True, Citibike doesn't have a bike rack south of Brooklyn Bridge Park. True, the IKEA ferry that goes to Red Hook isn't the world's most convenient mode of transportation. But where there's a will, there's a way, and when I learned about the burger at Grindhaus, I found a number of ways. For one thing, I found that it's less than a 20 minute walk from the G/F train on Smith – 9th Street. I myself hopped in a Car2Go, braved the BQE in that tiny Smartcar, and found myself in front of Grindhaus in no time flat.
Eater covered everything you need to know about the history of the place in their interview with owner Erin Norris (who was very much front, center, present, and hilarious during my entire meal at the joint), so I'll stick to the burger in this review. I will just add that the restaurant has become more burger-focused and it has brought on Joe Macchia as chef.
Burger Ordered: Burger Thing
The Taste: The dining room was gearing up for a stretch of local Striped Bass dishes when I arrived. "Sorry the place smells like prom night, but you know it's fresh," said Norris. It was impossible to care, because once the burgers started grilling, my nostrils were filled with the aroma of freshly ground beef from Fleishers.
My dining companion and I ordered a double and single burger, respectively. While the succulent beef, perfectly toasted sesame seed bun, gooey American cheese and crispy pickles were beyond delicious, I had to admit after the meal that I over-ordered with the double. The $11 single burger would have been more than enough to satisfy my appetite. Luckily, I had a nice long walk back tot he subway to help reduce some of my gluttonous guilt. The burger comes with a side of Ruffles potato chips, which I was also thankful for as fries might have had me napping on the sidewalks of Red Hook.
The Verdict: When you visit Grindhaus, you're getting such a great burger for the prince you pay it's almost absurd. You also get an excuse to hang out in Red Hook, which I think is the best neighborhood for wasting away a weekend day.
Grindhaus is located at 275 Van Brunt Street in Brooklyn, New York.
Sign up for Burger Weekly email updates!