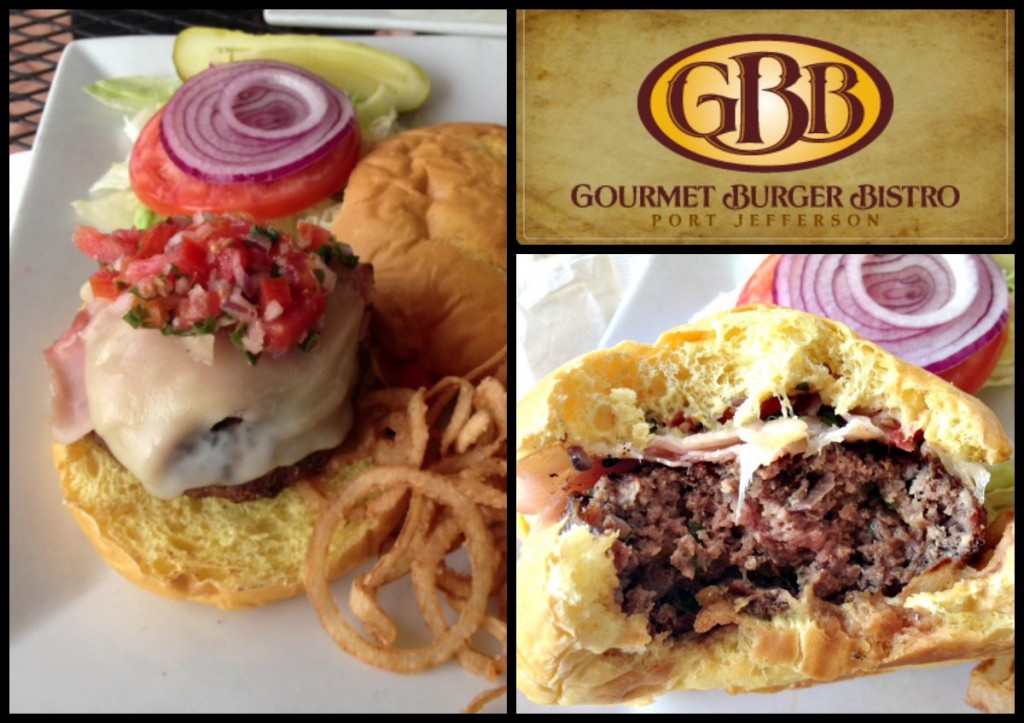 The Experience: I had heard quite a bit about the Gourmet Burger Bistro from friends and when a Saturday afternoon excursion found me out in Port Jefferson I knew I had to give the joint a shot. Seriously, with the words "Gourmet" and "Burger" in the eatery's name how could I not?
Burger Ordered: The Tuscan Burger
The Taste: The Tuscan Burger's patty is a mix of beef, gorgonzola, Italian parsley, and onion, and is topped with prosciutto, fontina, and house made tomato bruschetta. All burgers at the Gourmet Burger Bistro come with a pickle, lettuce, tomato, and fried onion strings. They are served on a choice of sesame, sweet, or multi-grain bun. I ordered my burger medium rare on a sweet bun.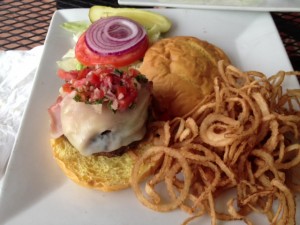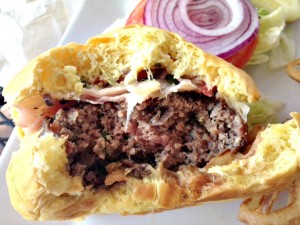 When my burger arrived at the table I was very excited. It looked absolutely fantastic and I couldn't wait to dig in. I noticed two things immediately upon taking my first bite; first, the burger was a little over what I would consider to be medium rare. Second, they went a little heavy on the parsley and gorgonzola mixed into the beef patty. It was a very strong flavor and left the patty tasting more like a heavily seasoned meatball than a burger. I did thoroughly enjoy the prosciutto and the fontina.
The Verdict: I don't want to say that the burger wasn't good, because it was. It just didn't satisfy my craving for a burger. Despite the meatball-ness of my patty I would definitely be willing to give GBB another shot. They have an expansive burger menu, indoor and outdoor seating, and a friendly wait staff. Next time I'll go for a more traditional burger.
Gourmet Burger Bistro is located at 5 Mill Creek Road in Port Jefferson, New York.