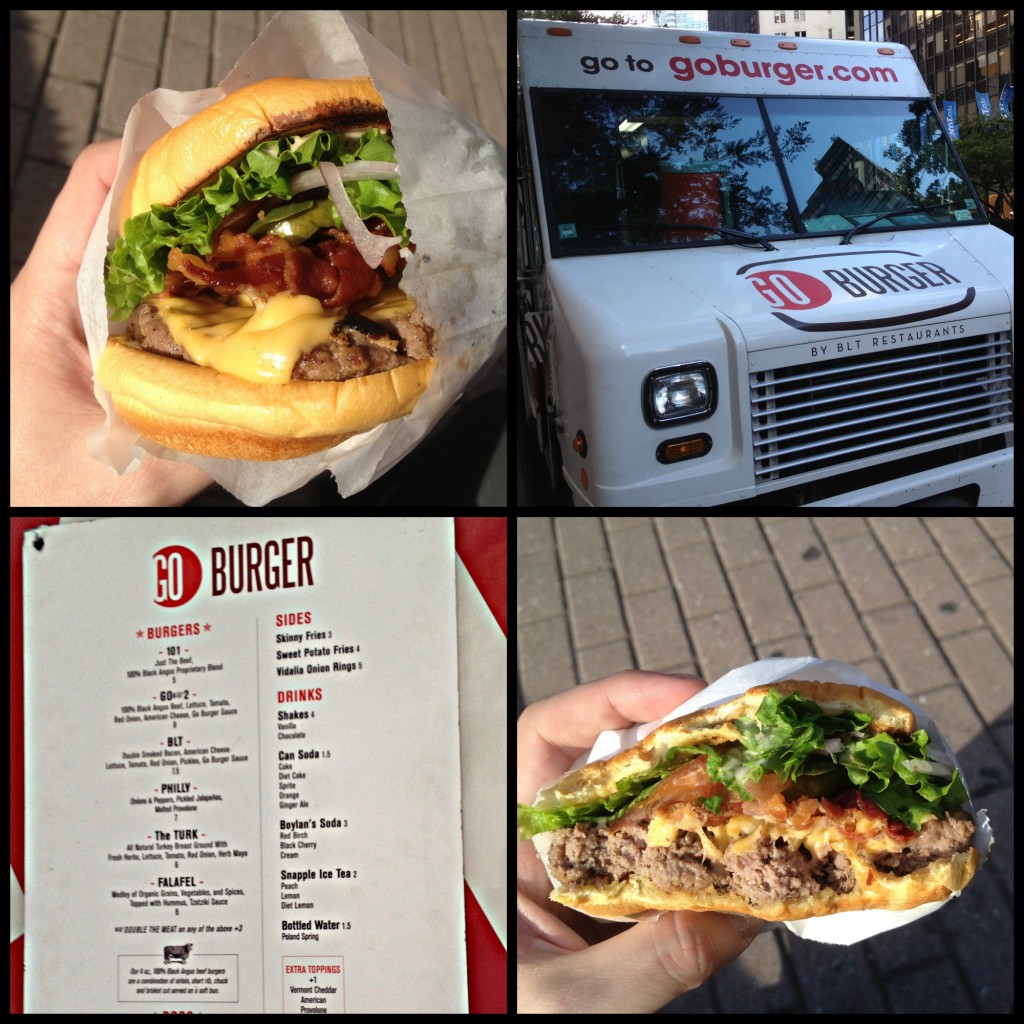 The Experience: Go Burger served some of the first burgers in Burger Weekly history, and made a hell of an impression. I see the Go Burger truck driving around all over the place, but it wasn't until I really got on my summer food truck kick that I decided I needed to do a Throwback Thursday featuring Go Burger. Unlike a lot of food trucks, Go Burger parks around town for dinner as well as lunch. So when the truck was parked just blocks from my apartment after work, I took full advantage. The truck is massive, with a pristine looking interior. The most exciting thing about this truck is that, unlike many, it takes credit cards.
Burger Ordered: The BLT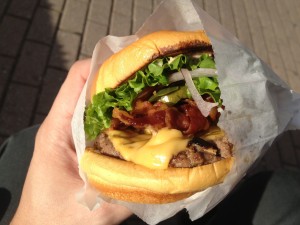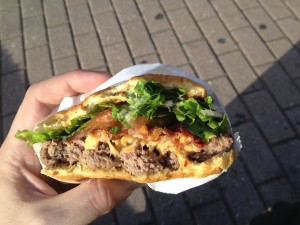 The Taste
: I wasn't quite as wowed by the truck version of the Go Burger as I was by the Upper East Side stationary version. The patty was flavorful enough, but the bacon tasted quite average and the American cheese was somehow disappointing. I did love the way the bun suctioned itself to the rest of the burger. In true truck fashion, the burger came in a wrapper, so the bun needn't hold the whole thing together, but here it maintained its integrity regardless.
The Verdict: I don't think the Go Burger truck quite does justice to the full Go Burger restaurant on the Upper East Side (saying nothing for "2 Go Burger" inside of Casa Nonna), but its flexible hours and credit card option do make it an appealing meal in the food truck universe.
You can see where the Go Burger truck will be by clicking here.