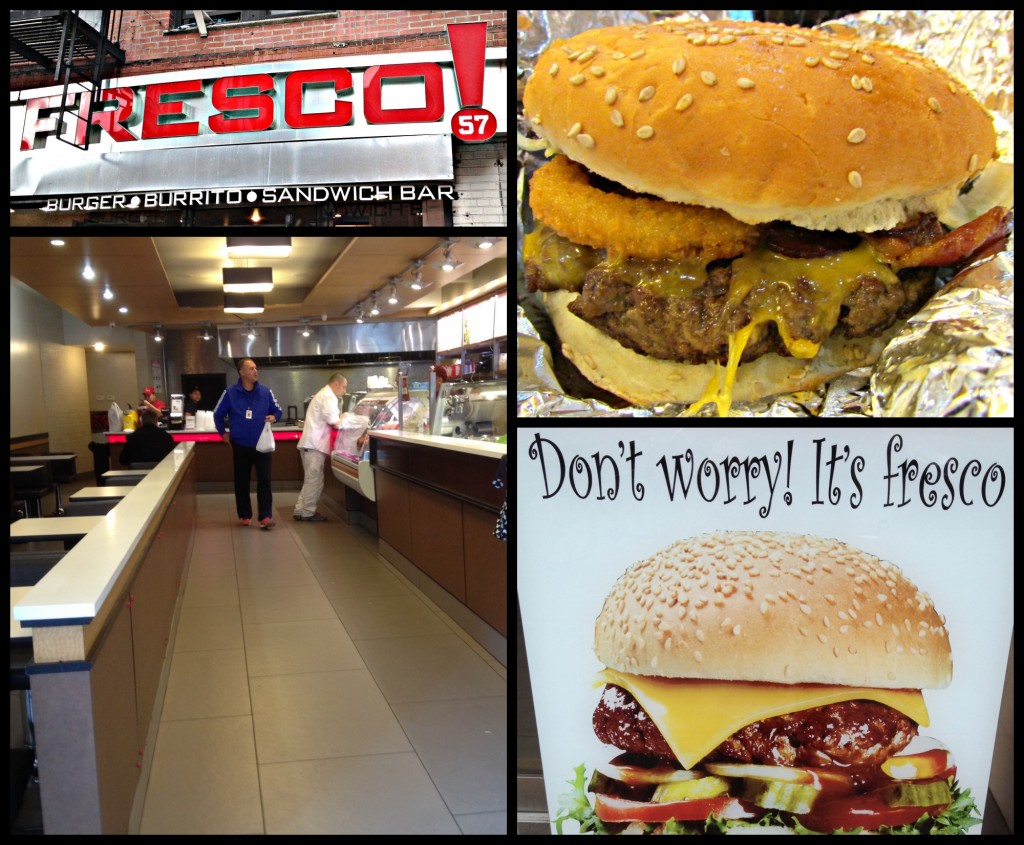 The Experience: I have lived on the same block as Fresco 57 for some time now, passing their large hamburger sign day after day. One day I found myself with no plans for lunch, and decided that, despite mixed reviews online, I had to try it out. Most of the complaints online were about slow delivery times, so I figured I'd dine-in. The place was clean and almost empty when I walked in, but shortly after I started eating it was packed with students. The Beacon School and John Jay College are nearby, and I was stuck in the middle of those lunch crowds. Luckily I was able to order before the rush.
Burger Ordered: Bacon Cheddar Burger Deluxe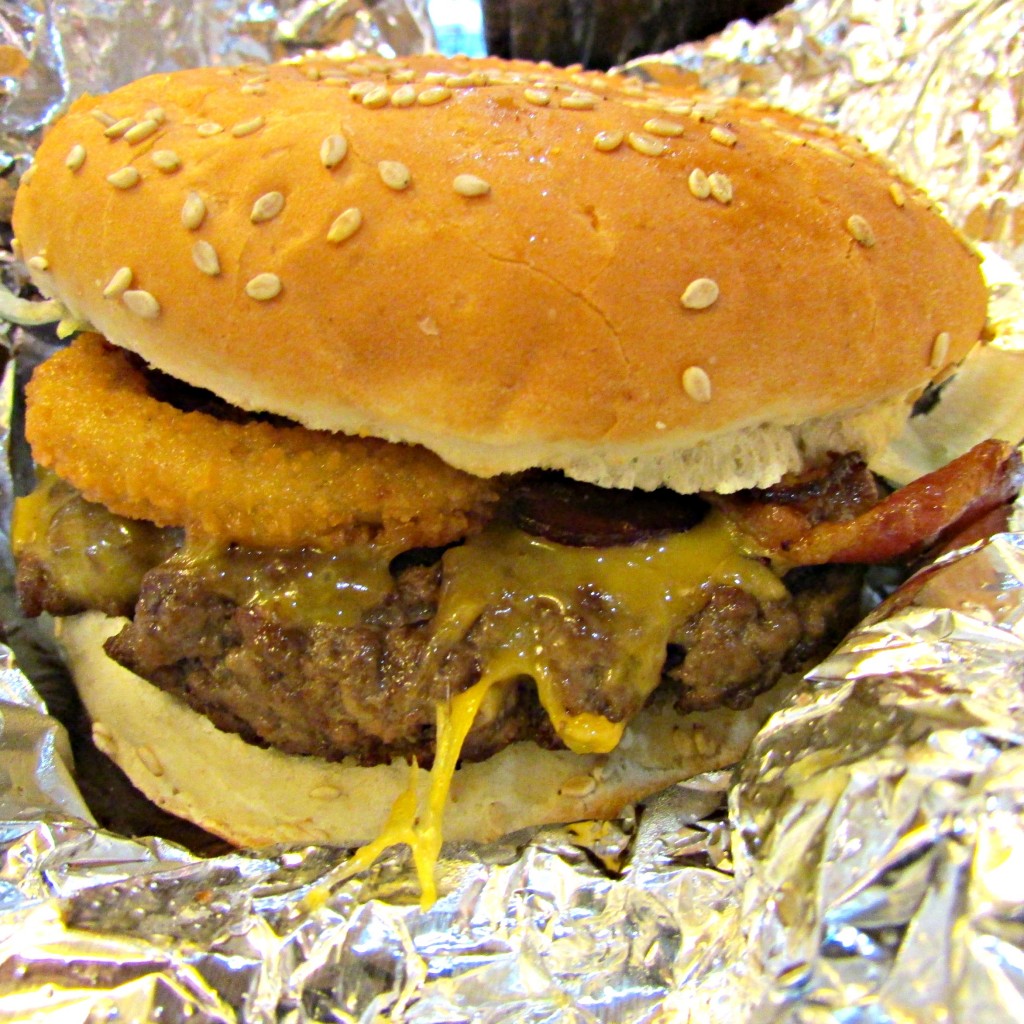 The Taste: I was surprised that the burger tasted good. No element of it stood out as great, but at a place like this I expected it to be pretty bad. Usually, joints that have a picture of a burger or a neon sign of a burger out front tend to be pretty crappy. But true to its word, Fresco 57's patty was not frozen, and it was grilled right on the spot. It was cooked through but still juicy. The bacon and the cheese were both decent, but neither stood out as a particularly memorable flavor.
The Verdict: A lot of places like this hope you'll come in and get your burger fix in a pinch. Most places with that mission are terrible. This place is actually pretty decent, so if you're ever on 10th Avenue in Hell's Kitchen, this is probably your best bet.