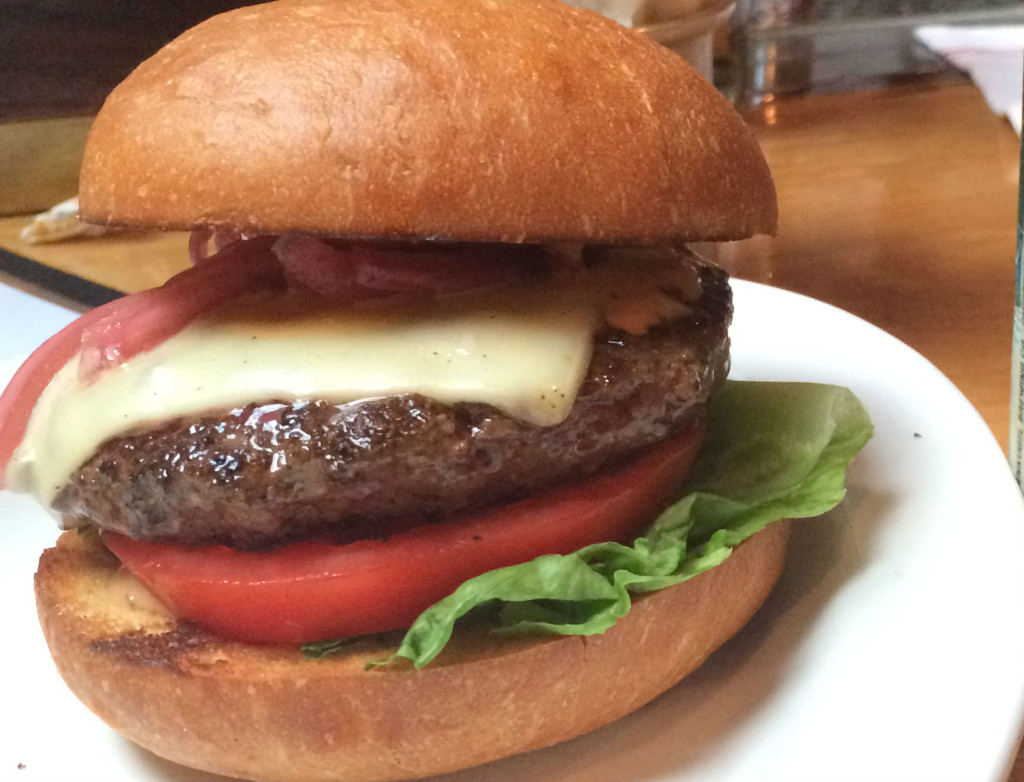 The Experience: I like Freehold. I rarely so bluntly say what I think about a place at the beginning of a post, but even irrespective of the burger I enjoyed Freehold. The night that I ate their burger, I stayed at the bar for over six hours. First, I ordered a shandy and relaxed at the bar. When my friends began to join me, we ordered burgers at the bar, which were delivered to us very quickly, despite the joint being reasonably crowded. Then we spent four hours sipping drinks while playing ping pong and corn hole in Freehold's large outdoor area. What's not to like about a night like that? That said, we need to backtrack a bit and delve deeper into the burger.
Burger Ordered: The House Burger
The Taste: For the $10 you spend on it, this six-ounce burger with truffle fries is a hell of a deal. The ground chuck patty is flavorful, and the brioche bun is soft on the palate. The pickled onions are a nice touch as well. At first, I thought I had enough of an appetite to take down a second burger, or at least share one with my friends. Then, the shandies and truffle fries I'd been rabidly devouring alongside the burger caught up with me, and I felt remarkably satisfied.
The Verdict: I couldn't have asked for a better start to a summer weekend than a night out with a burger at Freehold. Make sure you get there before the weather gets cold.
Freehold is located at 45 South 3rd Street in Brooklyn, New York.
Sign up for Burger Weekly email updates!