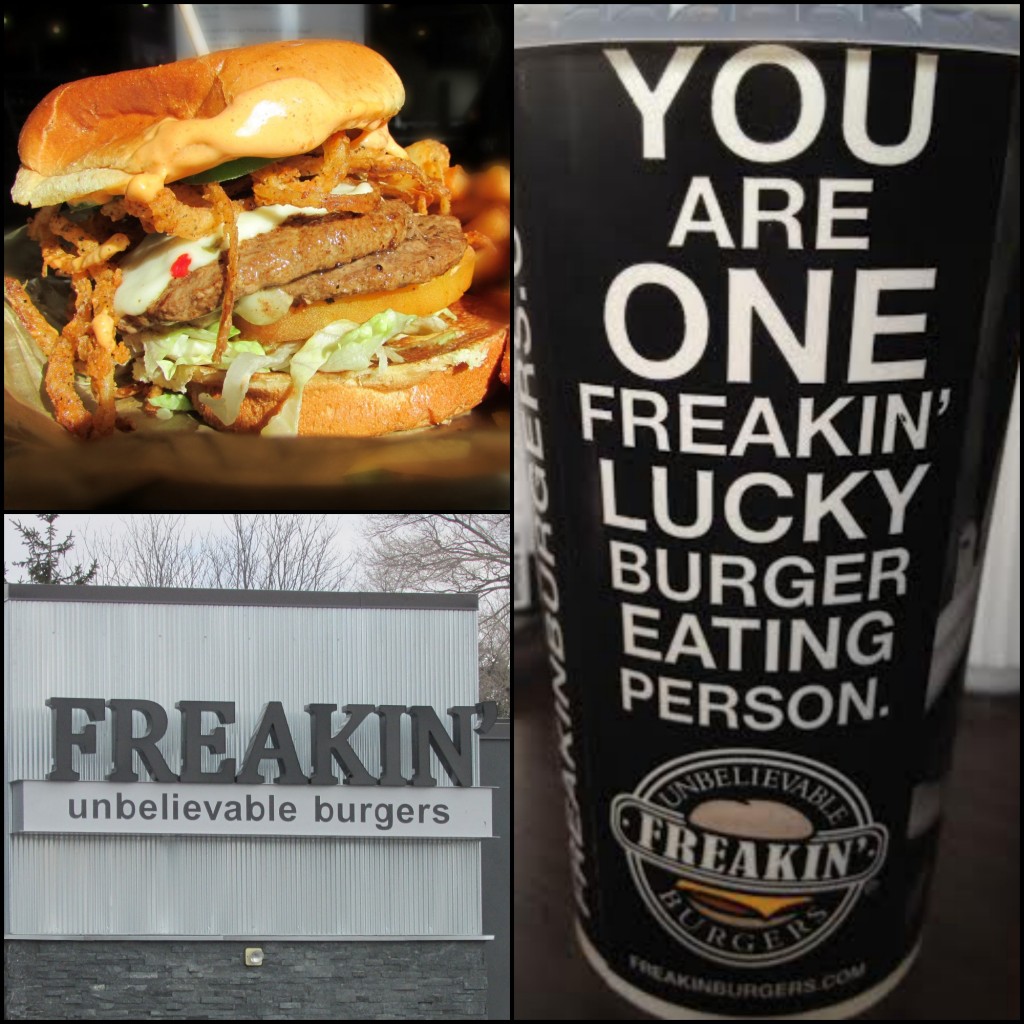 The Experience: For a short time after college, but before moving to New York, I lived in suburban Detroit. And I was fat. Like, really fat. I would eat at Burger King all the time. Before coming to New York I shed a significant amount of pounds, and haven't been back inside a Burger King. Yesterday, during a recent visit home, my sister told me about a place called Freakin' Unbelievable Burgers, a place getting good buzz and operating in the husk of the Burger King I used to plump myself up in my early twenties. I didn't find that promising. I was worried that Freakin' Unbelievable Burgers would have the same fast food quality as Burger King. Luckily, that was far from the case.
In point of fact, the entire building has been refashioned in the typical fast-casual design. The walls are lined with sheet metal, similar to a Chipotle. The branding is prevalent, like at a Smashburger or a Five Guys, but not grating or cheesy like at a McDonalds or a Burger King. The folks behind the counter were kind, friendly, and helpful. And the food brought the goods in a way that the building's previous tenants never did.
Burger Ordered: Fire Burger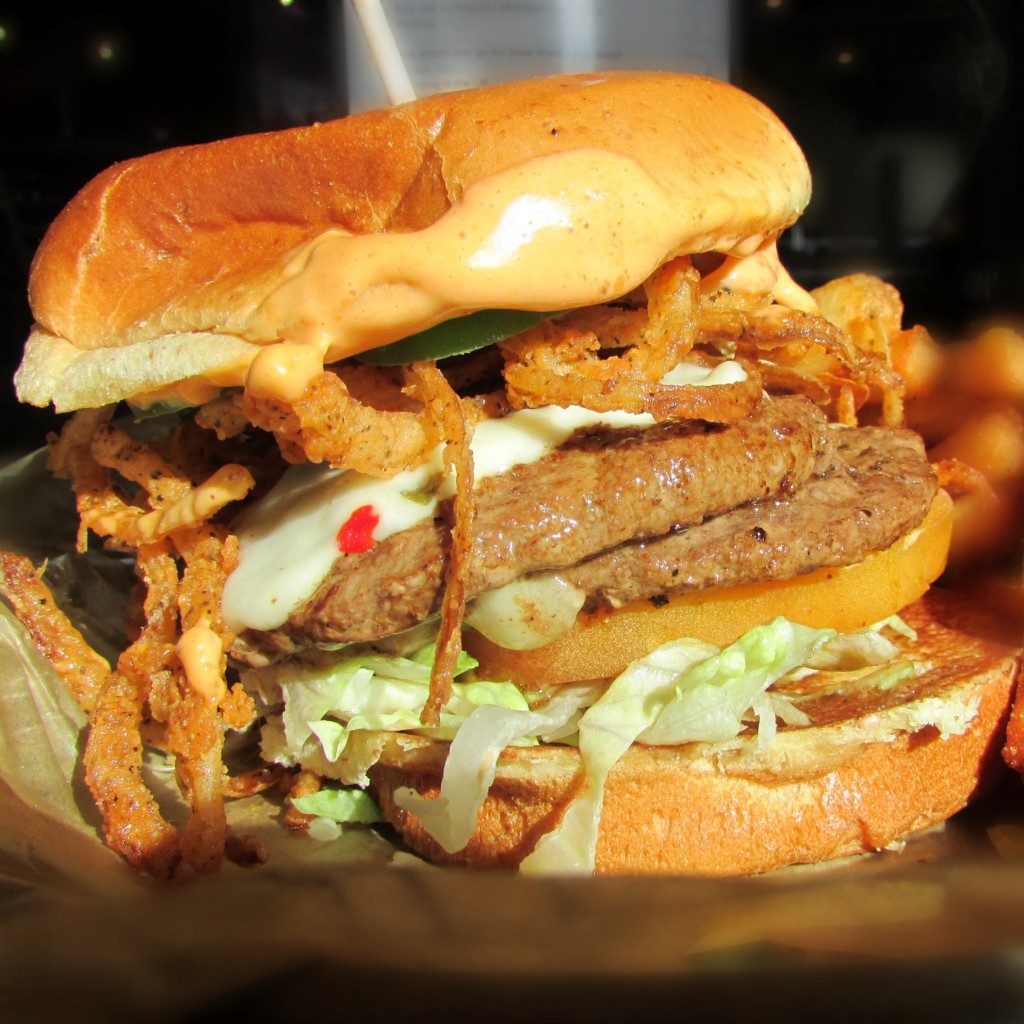 The Taste: I was in the mood for some spice, so I ordered the Fire Burger. Topped with pepper jack cheese, spicy mayo, Cholula sauce, jalapeños, onion straws, lettuce, and tomato, the Fire Burger is just one of 10 diverse burgers on the regular burger menu. Fancy burgers, Asian burgers, Australian burgers, and even Michigan's own olive burgers are on the menu. You can also build your own burger from Freakin' Unbelievable's host of toppings. Even with multiple spicy ingredients, I didn't think an upstart with visions of franchising would push the limits of heated burgers. I was wrong.
This burger packed a hell of a punch. The fresh jalapeños in particular set my mouth on fire. The mayo and sauce gave the remaining bites a nice kick, and familiar, delicious spicy flavor. The brioche bun was fresh and sturdy, fulfilling Freakin' Unbelievable's promise of a bun that holds up to their high-stacked burgers. The onion straws were my favorite part of the burger adding a nice crunch to the tasty, thin pair of patties.
The Verdict: I said this on Twitter yesterday, and I'll say it again: All Burger Kings should shut down and make way for Freakin' Unbelievable Burgers. This place has the potential to be Michigan's big fast-casual burger chain.
Freakin' Unbelievable Burgers is located at 29206 Orchard Lake Road in Farmington Hills, Michigan
and at 5100 Corunna Road, Flint, Michigan.