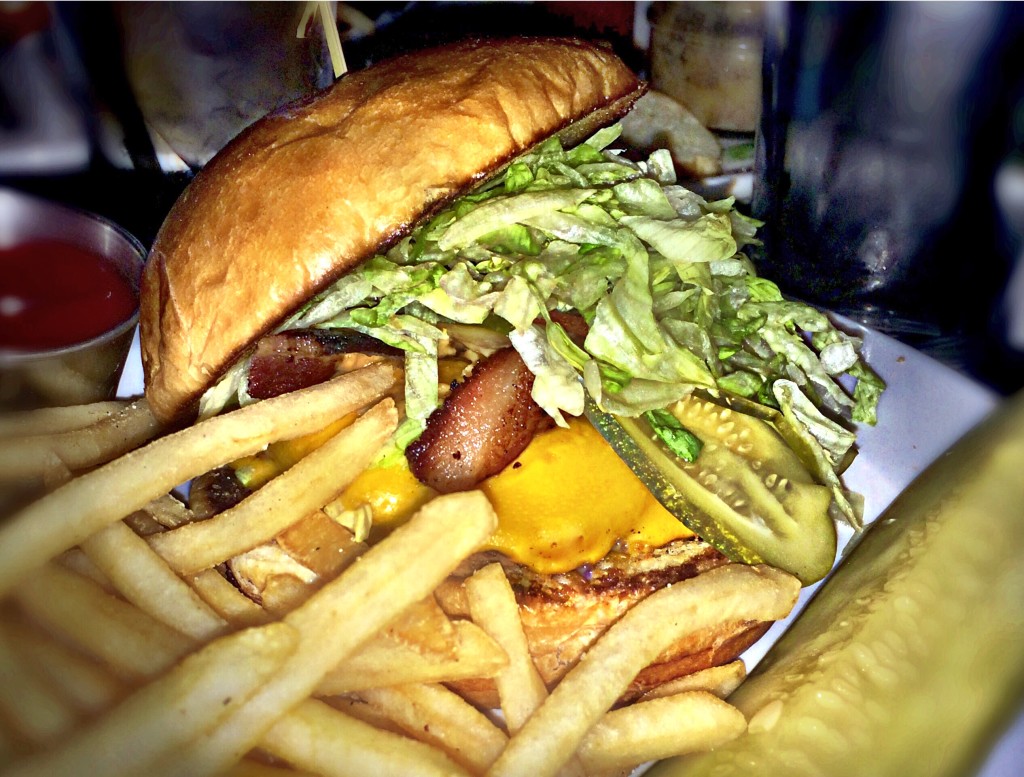 The Experience: Firebird Tavern opened about a year and a half ago in Detroit's Greektown neighborhood. Its relaxed atmosphere makes it a great place to go for a beer, and their focused menu (featuring a diner-style burger) makes it even more appealing. The historic space has been pleasantly restored, bringing out the best of Detroit's beautiful architecture. In addition to burgers, my group ordered a fantastic, huge soft pretzel.
Burger Ordered: The Diner Burger
The Taste: The Diner Burger is two smashed patties topped with cheese, lettuce, tomato, pickle and special sauce on a brioche bun. I usually stop myself once I'm full, but with this tasty mix of meat, bread, veggies, and cheese that proved impossible. I loved the way that the cheese was melted between the two patties. I ordered my burger with bacon, which was sliced thick and tasted incredible on the cheese-covered meat. The pickles were cut lengthwise, which can be tricky and slippery, but worked here. Most importantly, even though I ate my burger slow and methodically, the brioche bun never lost its integrity.
The Verdict: Firebird hit a home run with with their burger. And given that Tigers baseball season just started, there's no better time to take a ten-minute walk from Comerica Park to stop by for a bite.