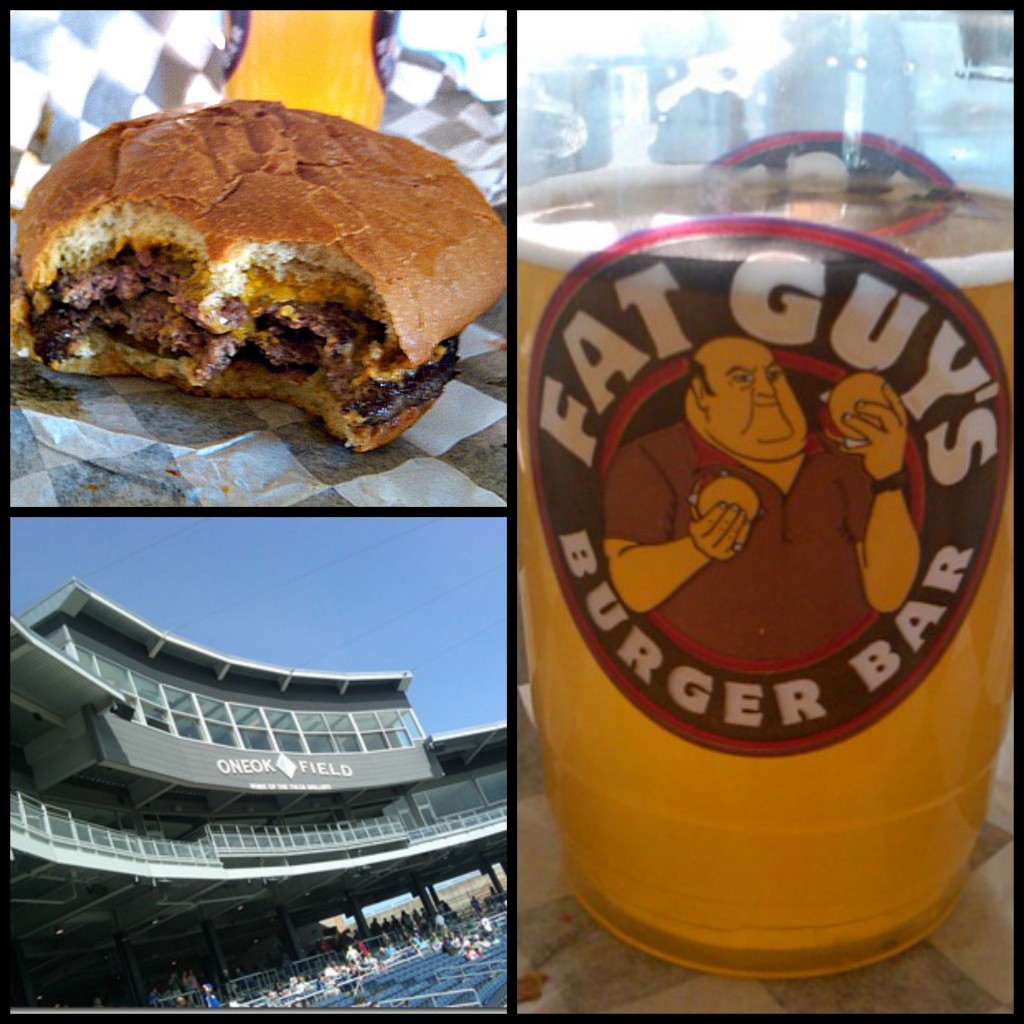 The Experience: I checked out the new Tulsa Drillers ballpark ONEOK Field, primarily for the advertised of $1 hot dogs and drinks (I didn't expect $1 beers, but I'd be lying if I said I didn't include that in my wish list). But as an avid baseball fan I was almost excite ball. Well, the $1 hot dog thing was either a marketing scheme to get people to come out to the park, or they had far more interest in hot dogs than they anticipated because by the time the I got there, there were no $1 hot dogs in sight.
You don't have to worry about me starving in this hot dogless minor league baseball paradise. I had heard from that a burger joint was open right next to ONEOK Field called Fat Guy's Burger Bar.
Burger Ordered: Jalapeño Relish Cheeseburger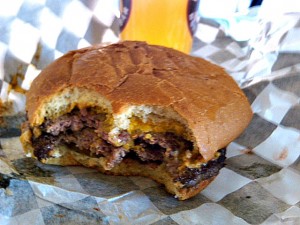 The Taste: You order your burger a la carte and choose which toppings/condiments you want on your burger. From what I could tell, they won't even judge you if you want ketchup on your burger. The highlight from the burger toppings for me was the jalapeño relish. I'm not a big fan of relish, but I love jalapeños, so I did some long division and figured out that mathematically, at the very least, I should like jalapeño relish. As it turns out, I do.
Now I'm not going to lie and say Fat Guy's has vaulted itself to be the greatest burger in Tulsa, but it is a unique place and definitely a fine substitute for being late to $1 Hot Dogs!
The Verdict: You could do a lot worse than having Fat Guy's Burger Bar as your ONEOK backup plan.

Fat Guy's Burger Bar is located at 140 North Greenwood Avenue in Tulsa, Oklahoma.

For more reviews from Tyson, visit Tulsa Food Guy.