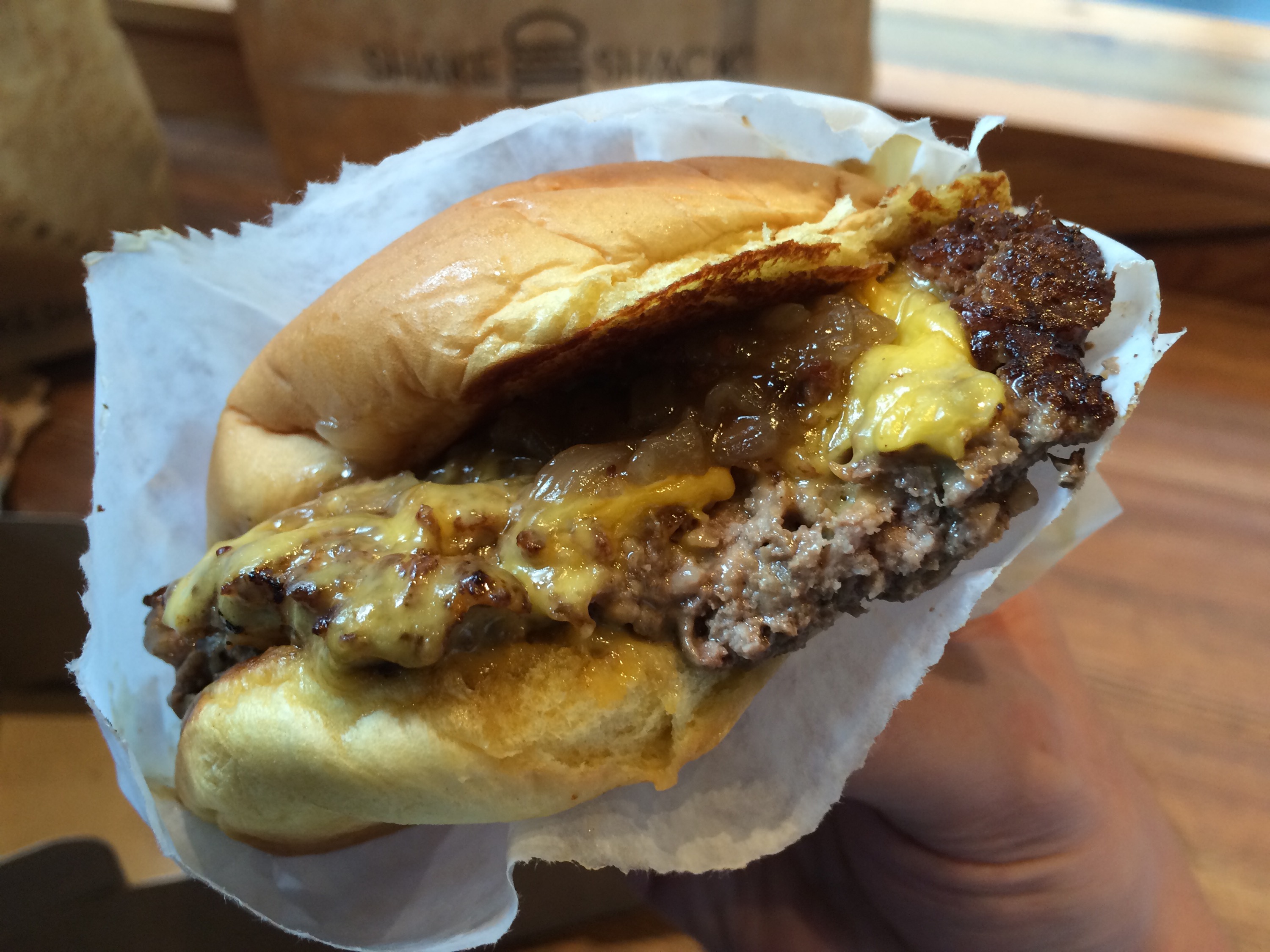 As New York City's hamburger scene evolves and grows, some of the iconic burgers that used to be hallmarks have fallen out of the public consciousness. It seems however, that these burger stalwarts are refusing to let time and competition get the better of them. A couple years back, Burger Joint opened a Greenwich Village location, but that move only proved that their burger isn't as tasty as their original location is interesting. So it was with some skepticism that I checked out J.G. Melon's new Greenwich Village location.
I already had middling feelings about J.G. Melon. My first, pre-Burger Weekly trip to the original Upper East Side restaurant yielded decent results, but my return to review it left me disappointed. But recently, a delivery experiment with the restaurant gave me hope that the downtown clone could be worth visiting. I was rewarded for my curiosity with a seriously stellar burger/fry/beer combo. My downtown dinner was actually better than any I'd had at the uptown location, save for maybe the first disqualified because of my hazy memory of the evening.
Never one to be outdone, Shake Shack is proving in its 10th year to be a formidable player in the NYC burger game. Though this shouldn't come as news to anyone who pays attention to such things, Shake Shack's new Roadside Burger is a wonderful piece of business. Like most of their limited time burgers, this NYC-only offering (pictured at the top of this post) is more rich than most of the Shack's burgers, but has that same signature flavor.
J.G. Melon is located at 89 Macdougal Street in Manhattan, New York.
Shake Shack is located at 366 Columbus Avenue in Manhattan, New York.
Sign up for Burger Weekly email updates!