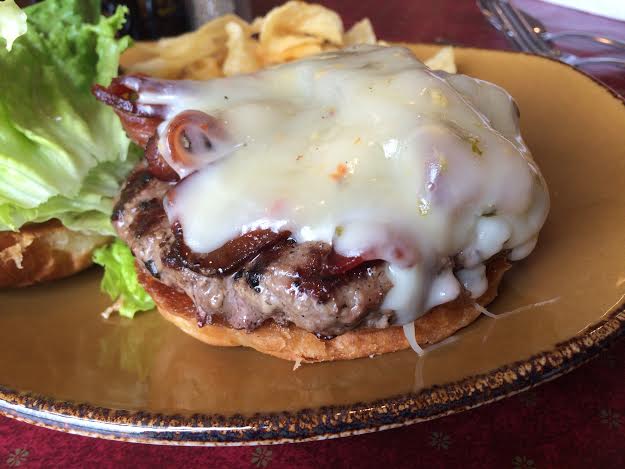 The Experience: What started out as a food truck has blossomed into a full-service restaurant, and since it shares a name with my youngest niece I decided I had to go and check out Etta's Kitchen in Harbor Springs. I would have never guessed that the restaurant is over a year old, as the level of cleanliness makes it look like it opened yesterday. That's always a good sign. Also, everyone in this establishment is ridiculously friendly, and that high level of waiter culture gives Etta's two important notches in the win column before I even had a burger in front of me.
Burger Ordered: Build-a-Burger
The Taste: I kept my burger simple, just adding bacon, pepper jack cheese, and lettuce. Of course I ordered the burger medium rare, and that's what I got. This burger was cooked perfectly, and the same could be said for the bacon. There is nothing unusual or gimmicky about this burger. They just use fresh products and cook them with tremendous skill and precision, and the result is a burger I will happily eat again and eagerly recommend to friends.
I would be remiss in not mentioning that I was able to order the last piece of a Sweet Potato Pie that was absolutely amazing, and almost made me forget that I was there to do a burger review, not savor delicious pie. It was that good.
The Verdict: Everything about Etta's is top notch, from the service to the location to (most importantly) the food. High marks all around here.
Etta's is located at 1053 West Conway Road in Harbor Springs, Michigan.
Sign up for Burger Weekly email updates!