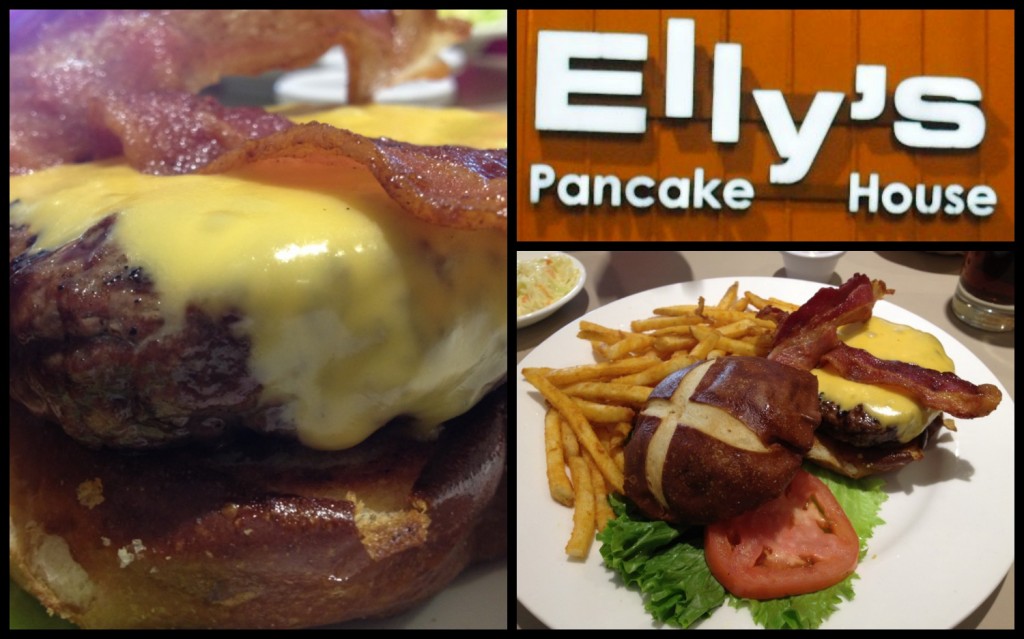 The Experience: Elly's is a small chain, now open in five locations, mostly promoting itself as a breakfast joint. They claim to have amazing pancakes, waffles and omelettes, but a look at their self-description also shows some pride in their burgers. I love a supposedly-good-but-not-well-known burger, so I gave Elly's a try.
Burger Ordered: Bacon Cheeseburger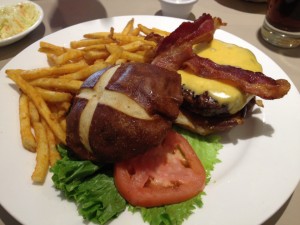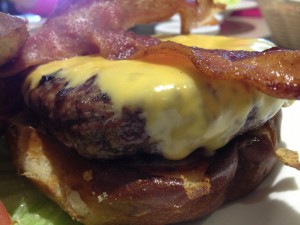 The Taste
: I found the hamburger to be surprisingly gourmet tasting and high quality for a breakfast restaurant chain. The patty had excellent flavor, juiciness, and a flame cooked char that tastes much more expensive than the $6.49 (which includes soup and fries). And how can you go wrong with a pretzel bun? It was surprisingly one of the best burgers I've had in the Chicago area, and something of an unknown commodity.
The Verdict: Elly's is a great joint, with a great tasting, thick, and filling hamburger. Get over your qualms and dig in.
Elly's Pancake House is located at 101 W North Avenue in Chicago, Illinois and at four other locations in the Chicagoland area.