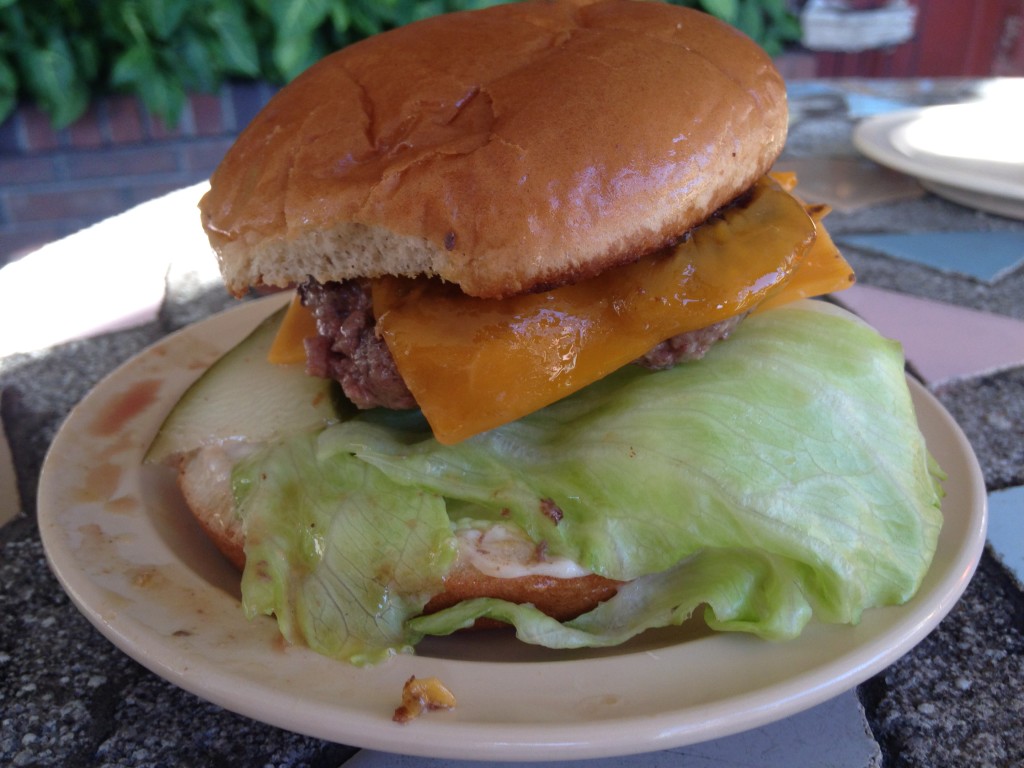 The Experience:When I was a senior in high school, my then-boyfriend–quite the foodie then and now–was shocked to hear that I had never had a burger from El Cap on 4th street, a St. Petersburg institution. He brought me there on a date and instructed me to order my burger medium rather than my desired medium rare, because burgers are cooked differently than steak, and undercooking them was potentially hazardous. I remember the exchange well because (1) the burger was delicious and (2) he's crazy! Medium rare is the only way to eat a burger.
Ten plus years later, I found myself craving a burger while home for Thanksgiving. Having lived all these years with regret at having ordered this burger cooked medium, it was time for redemption. I headed over to El Cap on a brisk fall day where the weather had dropped to an icy 77 degrees, and thus opted to dine outside. The menus were clearly old school and dated, as noted by the description that "World Champ" Hamburger was voted #1 by the official radio station of the Devil Rays (the team transitioned the name to simply the Rays immediately following their 2007 season). The location was certainly as charming as I remembered, a classic dive bar with that laid back Florida feel, but would the burger be as delicious?
Burger Ordered: The World Champ
The Taste: In a word, yes. The main struggle I had with the burger was logistical. The giant cuts of lettuce, tomato, onion, and pickle made it difficult to get a firm hold on it, resulting in one of the messiest dining experiences in recent memory.
But it didn't matter. Not only was the burger delicious, but I felt vindicated once I tasted how perfect that medium rare patty tasted. Additionally, I was given American cheese when I'd asked for cheddar, so the waitress kindly brought me over a slice of cheddar to put on top. The burger was so hot and fresh that it melted immediately and deliciously.
The Verdict: When in St. Pete, go to El Cap. And remember to live dangerously and ALWAYS order your meat medium rare!
El Cap is located at 3500 4th Street North in St. Petersburg, Florida.
Sign up for Burger Weekly email updates!