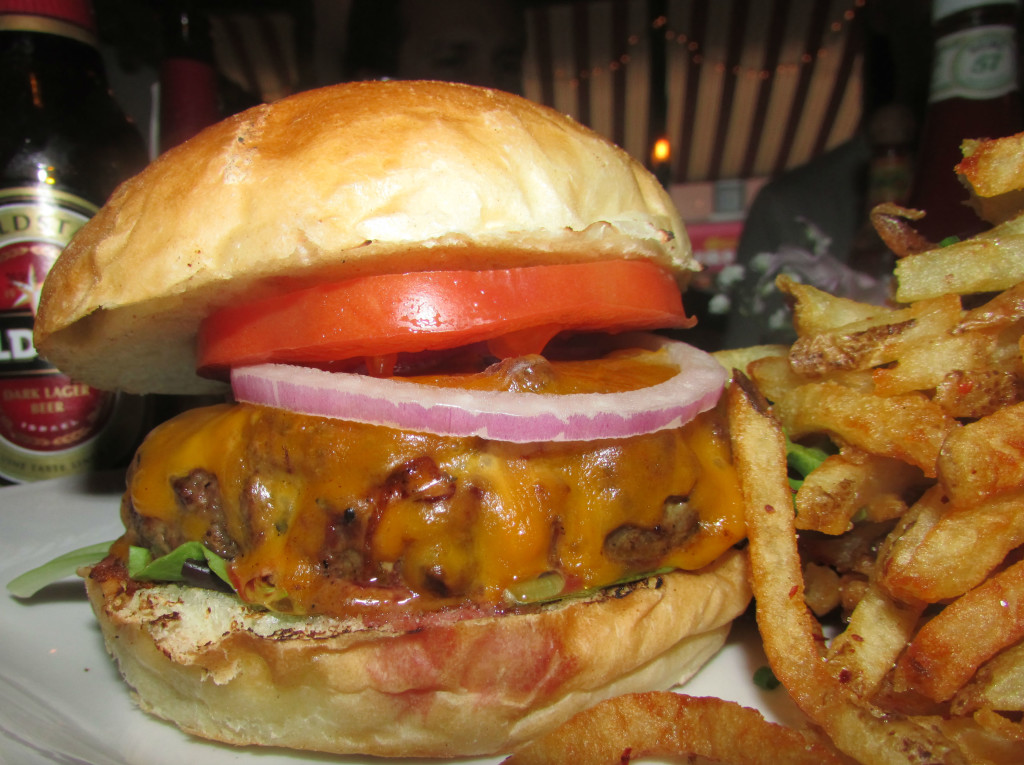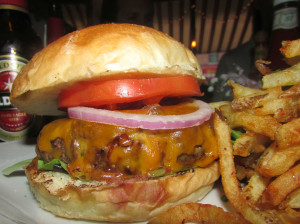 The Experience: Oh, you don't know about Eastwick? Well then I need to tell you about it because the food here is off the chain. Located in a section of Williamsburg that has almost no other exciting culinary experiences to speak of, Eastwick's menu, led by its burger, is excellent. Owner David Saadi got his first taste of burgers as a child at Burger Ranch, where he dined with his classmates on Friday afternoons and worked at as a teenager. A couple decades later, he is the spirited proprietor of Eastwick's burgers, which are charbroiled just like Burger Ranch's burgers. Unlike Burger Ranch burgers (which are kosher style), Eastwick's delicious burgers are served with the option of added cheese and bacon.
Burger Ordered: 1/2 Pound Beef Burger
The Taste: Flat top grills are the preferred tool of the trade for most of today's top burger restaurants (especially in NYC). As I mentioned above, Eastwick is using a charbroiled approach, and it is evident as the first bite approaches your mouth. The charcoal smoke flavor reaches you before the meat does, creating a calming backyard barbecue sense memory. The meat and the buns are purchased fresh daily, and the effort pays off. Charbroiling is tricky, as it is easy to rely on charcoal sensations rather than an overall well-made burger patty. Served perfectly medium rare, this burger is moist and delicious, and set apart from the flat top flavors you'll get elsewhere.
The Verdict: Sadi chose Eastwick's location because of his love of the neighborhood he lives in and his desire to see it thrive. He's doing something right, because it's my opinion that you should take the L train to Montrose and grab a burger.
Eastwick is located at 112 Graham Avenue in Brooklyn, New York.