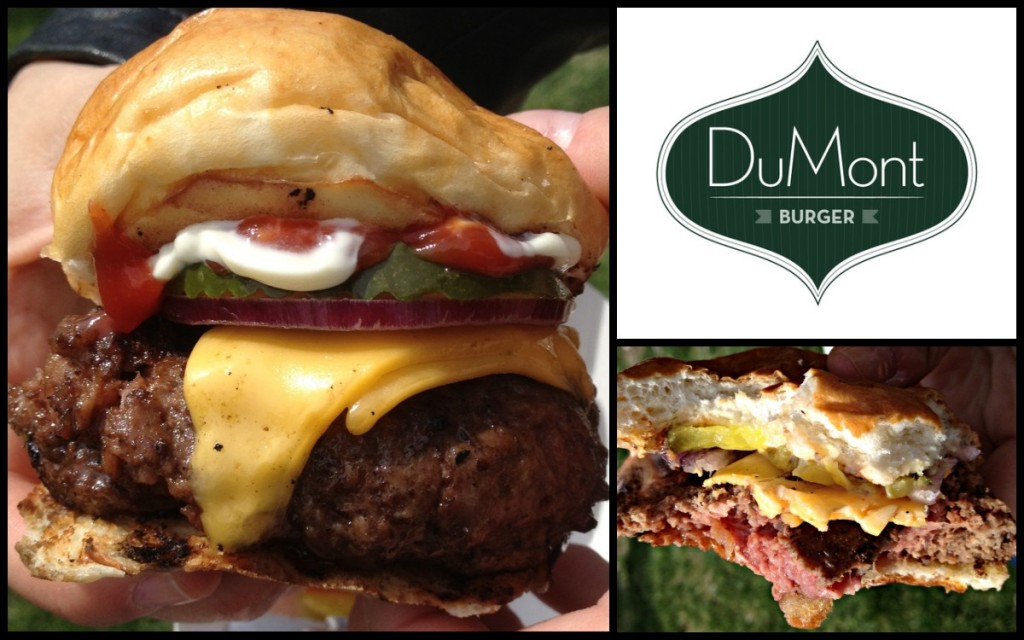 The Experience: After we devoured our 25th burger in New York City, we started posting burger reviews from other parts of the country on 'Merica Monday. After we devoured our 50th burger in New York City, we starting posting burger reviews from abroad on Foreign Fridays. Now that we've eaten 100 burgers in New York, we're starting a new feature (which we are not ashamed to say we ripped off of Instagram) called Throwback Thursday, in which we will be revisiting burger joints we've already tried, as long as there is some twist. That twist could be a new location, a food truck version of a traditional restaurant, or in the case of DuMont Burger, a burger-centric version of a traditional restaurant with a booth at a food fair.
On an unseasonably cold spring day, the Burgermeisters headed to Williamsburg hoping that the satiating foods of Smorgasburg would warm their bodies. Vendor after vendor and bite after bite, the Burgermiesters were very impressed with their findings. However, their stomachs would not be full until a burger was eaten. DuMont Burger was serving their Mini Burger at a mini-discount, which was fitting for Burger Weekly's first Throwback Thursday.
Burger Ordered: Mini Dumont Burger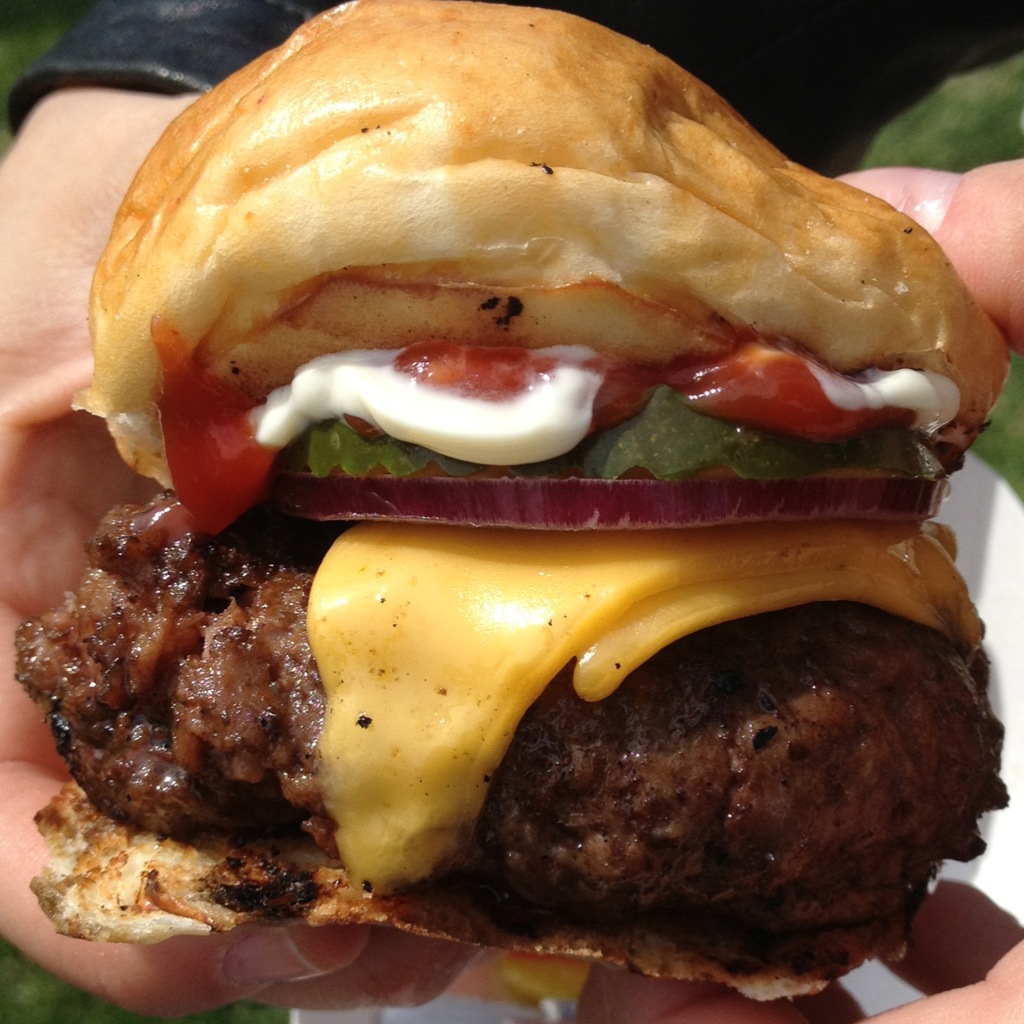 The Taste: For a mini burger, it packed a lot of taste. The patty was cooked just the way the Burgermeisters prefer, at a medium rare temperature. The bun was simple but sweet and paired well with the burger's juicy ooze. The American cheese made it a classic cheeseburger. Some rabbit food topped the cheese, along with some choice condiments; ketchup and mayonnaise of course. Typical mini burger flaws were nowhere to be found, as the burger burst with flavor and satisfied that last bit of Smorgasburg hunger.
The Verdict: If you make it to Smorgasburg this summer, a stop at DuMont Burger's booth is a must. It's a simple burger amongst an array of foreign and fancy foods, but it was easily the most pleasant bite consumed during a hectic Smorgasburg outing. And you don't have to wait for Saturday either; you can visit DuMont Burger every day of the week.
DuMont Burger is located at 314 Bedford Avenue in Brooklyn, New York.