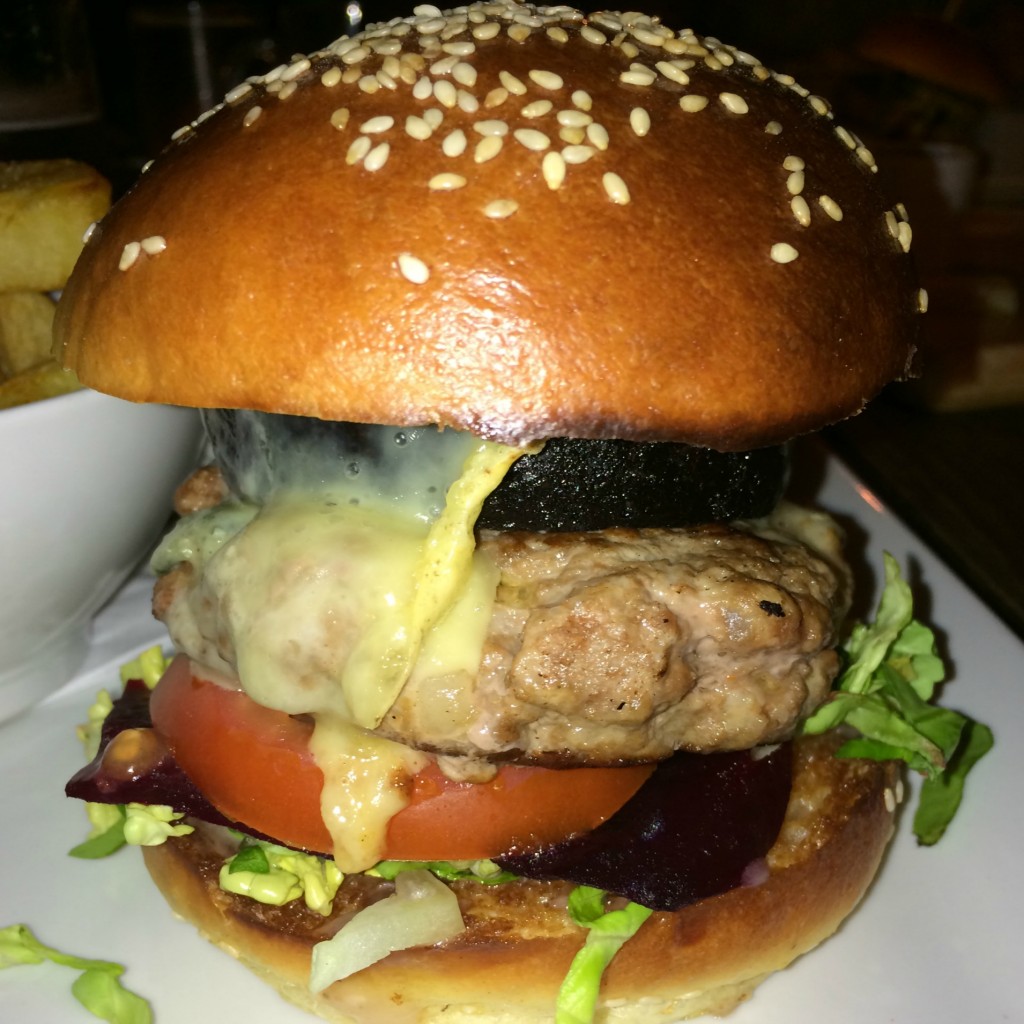 The Experience: The Devil's Advocate is the second restaurant from the group that brought the world the Bon Vivant, a restaurant of high-standard with a casual and informal vibe. The Devil's Advocate is different from many restaurants and bars in Edinburgh, as it forgoes the traditional atmosphere for a more cutting edge approach. The restaurant is slightly hidden down a long flight of stairs. With a whisk(e)y menu over 200 bottles strong, my group and I paired our burgers with drams of Highland Park single malt (full disclosure- my client), a perfect combination.
Burger Ordered: Beef & Pork Belly Burger
The Taste: The Beef & Pork Belly Burger is topped with black pudding, blue cheese, beetroot, and quince aioli. The black pudding was the most remarkable addition to the burger, and it was balanced well with the expertly cooked beef patty. I had never eaten a beet on a burger before, but after eating this meal I began to understand the emerging trend, as it helped me trick myself into thinking I was eating something healthy along with all the meat. The sesame seed bun was wonderful, even if the heft and size of the burger made it difficult to bite. The only error here was the shredded lettuce, which I would substitute for a less messy lettuce leaf any day.
The Verdict: At £13, you want a burger that's delicious. This burger is unique, incredibly tasty, and completely filling (but of course I saved room to enjoy the black haggis bon bons which are another specialty at Devil's Advocate). The Devil's Advocate and the Bon Vivant are both worth visiting when you're in Edinburgh.
The Devil's Advocate is located at 9 Advocates Close in Edinburgh, Scotland.