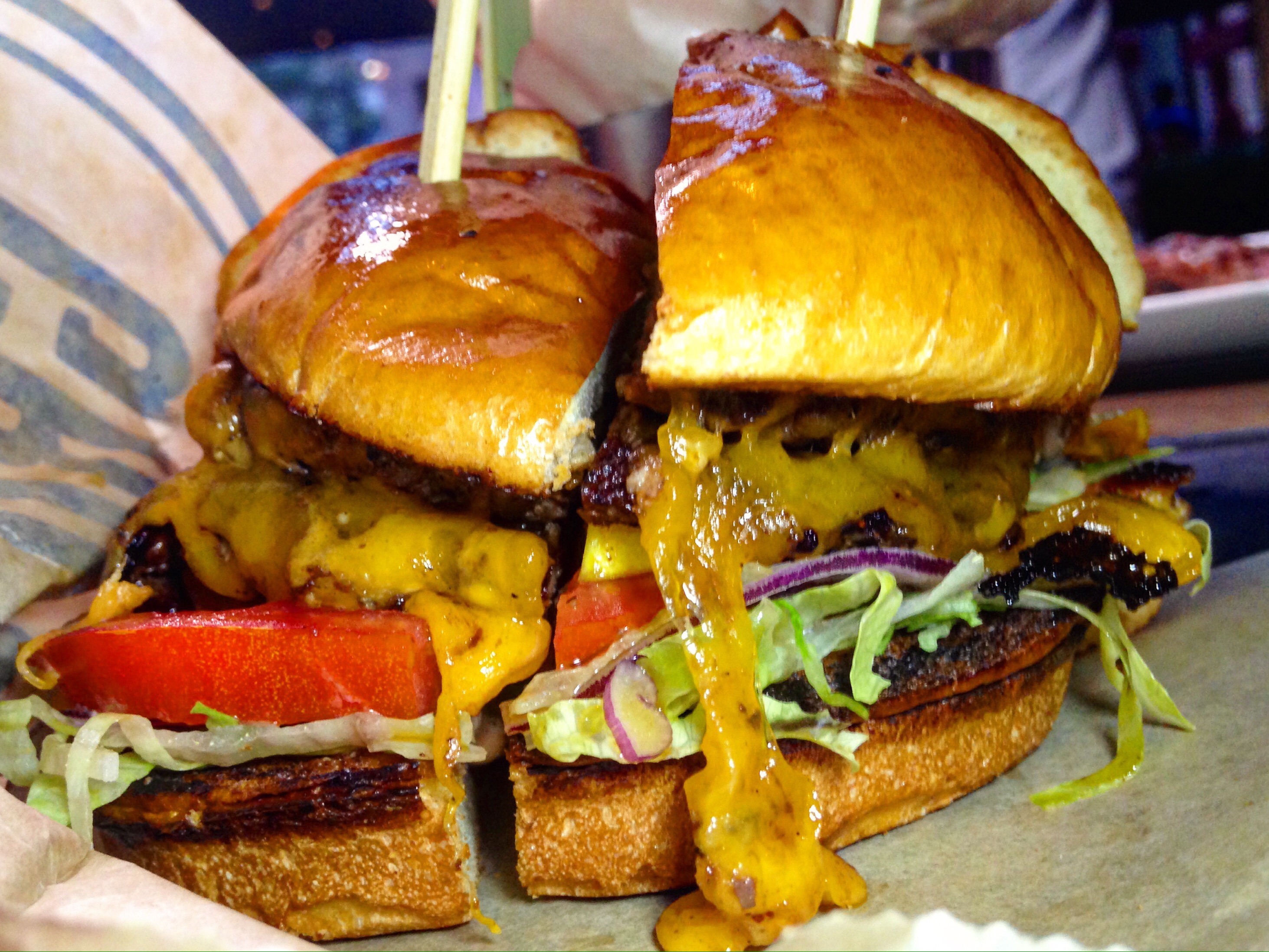 Since 2011 (coincidentally the year Burger Weekly started), Del Friscco's Grille has been such a constant presence in New York City that I actually assumed that I'd been eaten the burger there before. But I hadn't so when a friend invited me for dinner there, I was excited that I could eat a burger along with my steak. That said, with dozens of locations across the country, including 2 in NYC and one just across the river in Hoboken, could the quality match the quantity?

Burger Ordered: The Grille Prime Cheeseburger
The Taste: Before I talk about the burger, I want to talk about the appetizers. The cheesesteak eggrolls and the ahi tuna tacos here are unreal. The eggrolls reminded me a bit of the ones at Red Farm, which opened in New York in the same year as Del Frisco's. I'm happy that there's a different take on east cost-influenced Americanized eggrolls. Happier than it should probably make me. The ahi tuna tacos were just incredibly fresh and zesty and a nice way to balance the heavy foods that were to come.
As for the burger, it is a double patty topped with American cheese, LTO, pickle, and Del Frisco's' Sloppy Sauce. If that composition sounds familiar to you, it's also how a Big Mac is made, but with tomato. I'm kind of out on the suped up Big Mac as a dish at pricier, higher-quality restaurants, and really wish in general that these places would try something new. That said, this was a serviceable burger and I ate quite a bit of it even though my group had four cuts of steak in front of us as well.
The Verdict: The flavors in every dish at Del Frisco's are intense. The burger is solid, but the dishes you really want are the cheesesteak eggroll and the ahi tuna tacos.
Del Frisco's Grille is located at 50 Rockefeller Plaza in Manhattan, New York.
Sign up for Burger Weekly email updates!