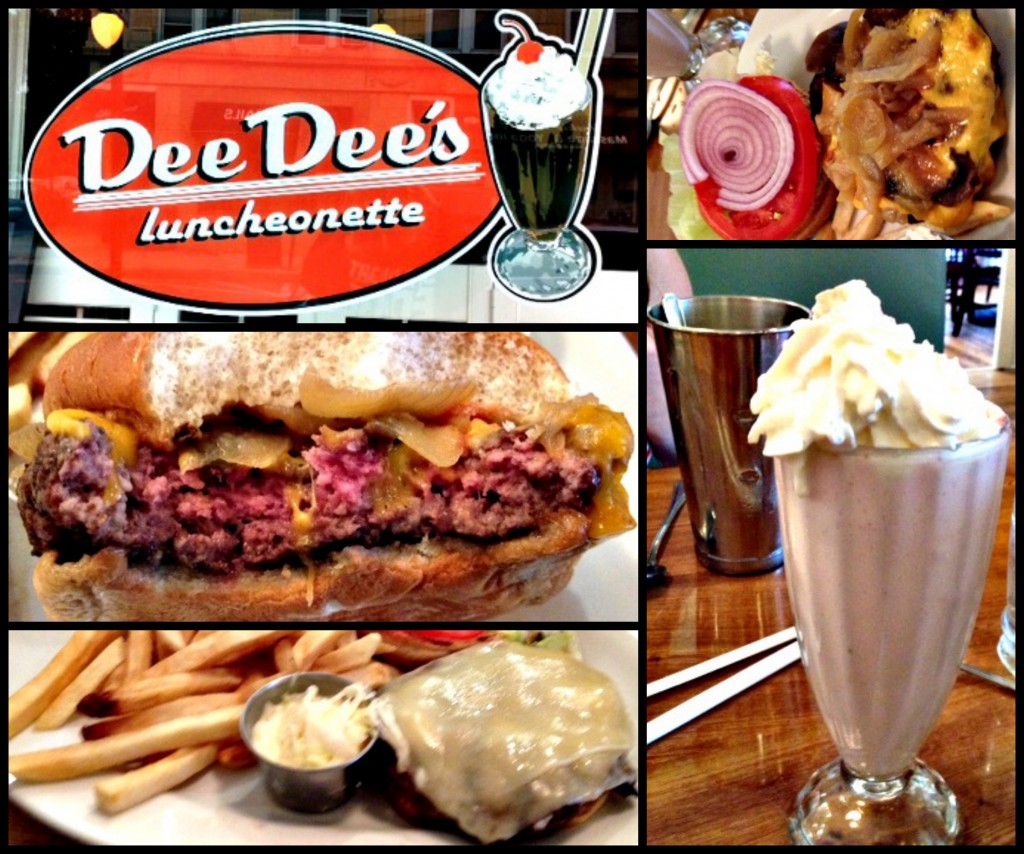 The Experience: For months on end the my wife and I have driven past what is now Dee Dee's Luncheonette and gazed at the "Coming Soon" sign wondering when the the place would open? Being someone who graduated from culinary school, the I consistently marveled at how much money they were losing every day that their doors stayed closed. I also couldn't fathom what could be taking so long; the space had been a restaurant before, so it wasn't as if they were taking over an entirely new space that had not been a food service venue. Finally, one day my wife saw that they were open for business! I immediately added them to my "To Do" list on foursquare.
Upon stepping into Dee Dee's the good old time warp hits you; this place was completely redone in the style of a 1950's New York luncheonette. The spot is absolutely gorgeous, and gets definite bonus points for décor and keeping it classy with the 50s tunes.
Burgers Ordered: The GO Burger and the Beach Burger.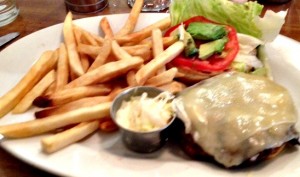 The Taste: The Beach Burger burger was cooked to order, however my wife felt that the amount of avocado was lacking and would have liked more. It was also topped with, tomato, mescaline, arugula, and Swiss cheese. The wife thought the burger was good, but nothing spectacular. She also remarked that the fries were nothing special and that she wouldn't have been surprised if they had been frozen. She would have liked her shake to be a bit thicker as well, but appreciated that they kept up the tradition of giving the leftover shake that wouldn't fit in the glass in the metal tumbler.
The GO Burger was cooked to order however it was not on a garlic roll as advertised. I was pretty disappointed at that as I felt that would have really added to the quality of the sandwich. The burger was good, but nothing about it really stood out, it wasn't bad by any means, just nothing special. It came topped with caramelized onions, mushrooms, and cheddar cheese. I was also disappointed in the fries and would have liked a much thicker shake.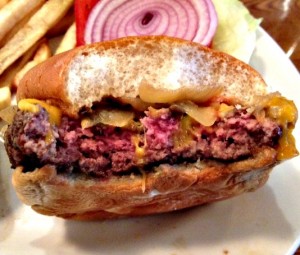 The Verdict: While the atmosphere of Dee Dee's is pretty awesome I found the cuisine to be average at best. They have only been open for a week or so and I do believe restaurants need some time to find their feet. This place is so brand new that they have almost zero web presence, no web site, no twitter, not even a facebook page. I'll give them another shot in the future, perhaps at breakfast.
Dee Dee's Luncheonette is located at 142 Tulip Avenue Floral Park, New York.