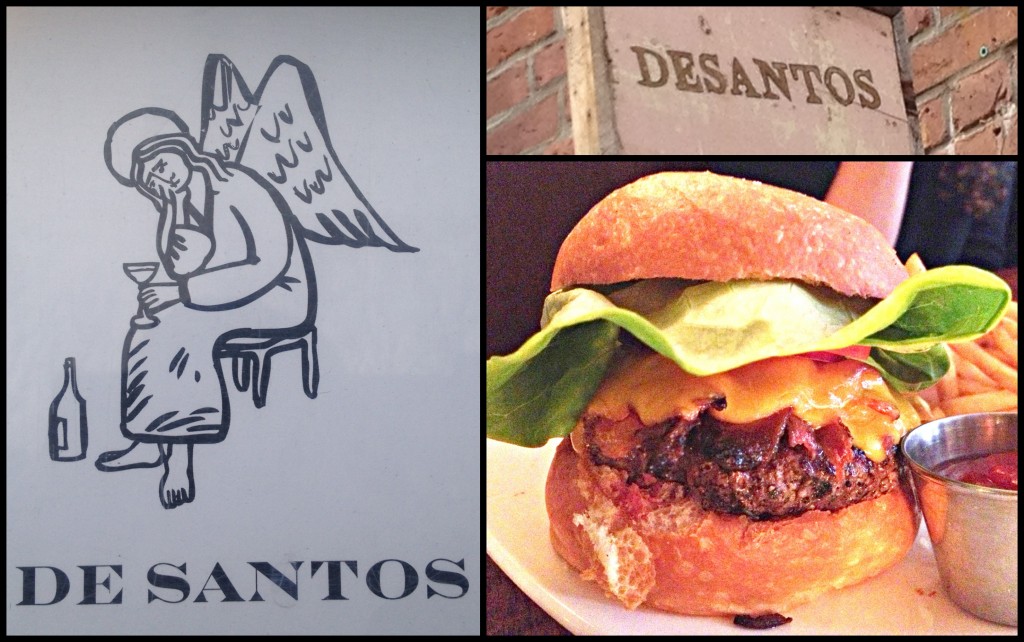 The Experience: Part of the reason that Burger Weekly exists is because the hamburger craze is in full swing with no signs of slowing down. And why should it slow down? Hamburgers are amazing! Part of that craze has seen nearly every popular brunch spot in New York City try their hand at giving hungover 20 and 30 somethings a burger breakfast call. I was at De Santos for a friend's birthday and was told that everything on the brunch menu was delicious. I zeroed in on the burger and decided to put that claim to the test.
Burger Ordered: De Santos Burger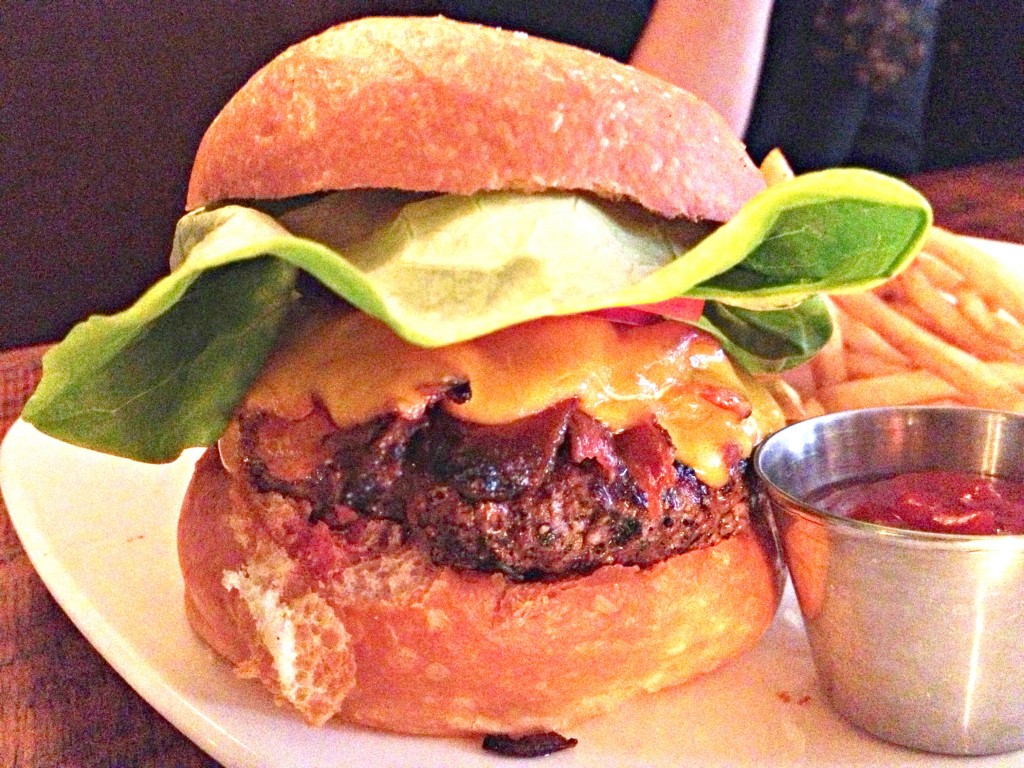 The Taste: The De Santos Burger comes with wild mushrooms, caramelized onions, gruyere cheese, and truffle fries. I have to admit, I was not completely pleased with this $19 burger. Though, the bun, onions, and mushrooms were all quite flavorful, the patty on this burger, the very heart and soul of the thing, was not nearly as flavorful as a burger of this cost should be. The cheese, while good, wasn't very noticeable either. I started to think that a lot of the cost came from the truffle fries, which were very tasty as truffle fries tend to be.
The Verdict: At De Santos, you're probably better off sticking with more traditional brunch fare. But be sure to get the truffle fries, or at least steal a few from your friends.
De Santos is located at 139 West 10th Street in Manhattan, New York.