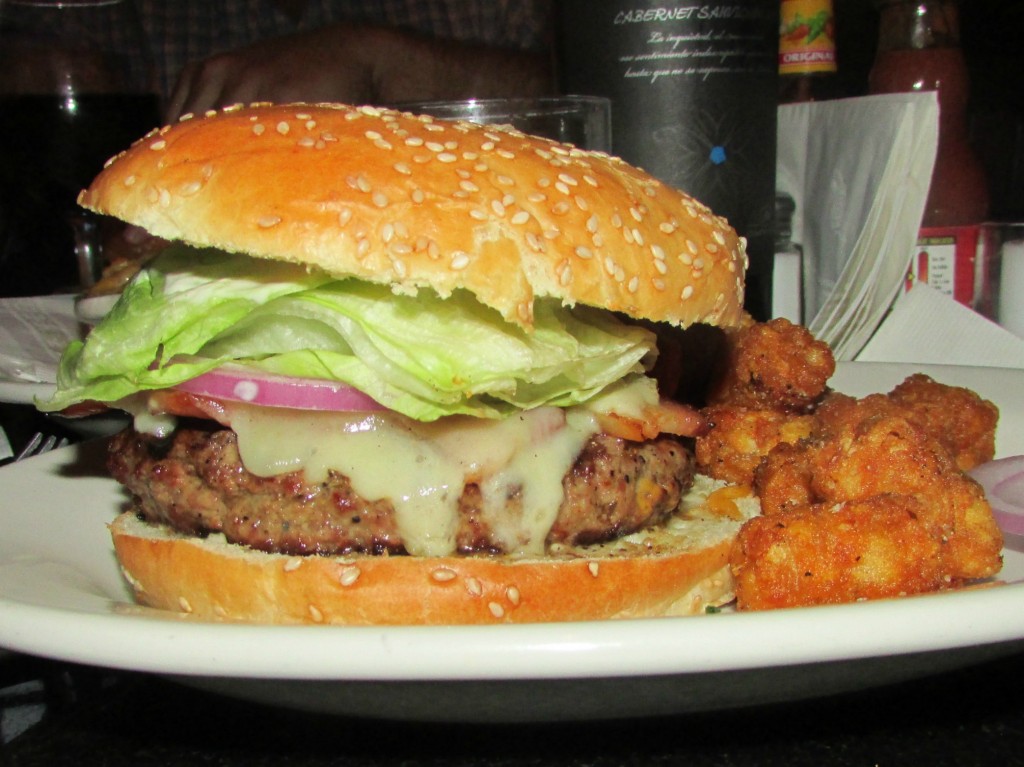 The Experience: A few weeks ago, Eater published a list of the essential dry aged burgers in New York City. For those who aren't obsessed with their meat's preparation, beef is dry aged in order to both evaporate the moisture inside the muscle, making it more flavorful, and to break down the connective tissue in the muscle, making it more tender. As is often the case when a hamburger-related article comes out in New York City, Burger Weekly was repeatedly notified. A group of Burgermeisters were gathered, and Daddy-O was chosen as the first destination from the list to visit, perhaps even more because of the restaurant's reputation for great cocktails and loaded tater tots than the promise of a good burger.
Burger Ordered: Burger
The Taste: Daddy-O didn't grace its burger with a fancy name, so I knew it would be a traditional pub burger. What I didn't know what that it would be one of the saltiest pieces of meat I've ever eaten. The bacon, cheese, and beef patty were all intense in their flavor, to the point that I got dehydrated. It wasn't an entirely unpleasant experience for the table, as the burger was far from bland. But of the three burgers ordered, one was overcooked and all were served on dry buns.
The Verdict: While the appetizers, tater tots, and cocktails were indeed all wonderful, the burgers were lacking. This was not the best indication of Eater's judgment in choosing essential dry aged burgers in NYC.
Daddy-O is located at 44 Bedford Street in Manhattan, New York.