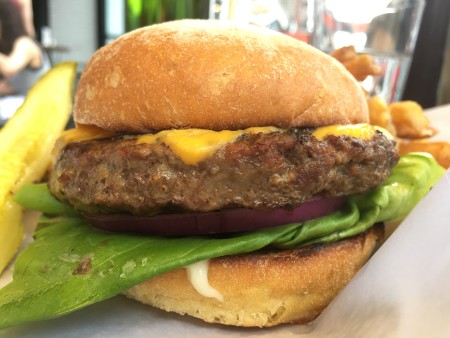 I've eaten over 400 burgers in New York City, and realized the other day that none of them were from a restaurant in Washington Heights. That changes today, as I'll not be known as a person who ignores enormous New York City neighborhoods. So that brings me to Crazy Annie's, Washington Heights' answer to crazy eateries like Queens Comfort and Black Tap. Crazy Annie's has a glazed donut burger on the menu, but I wanted to know if they could bring the good with a more traditional burger.
Burger Ordered: The House Annie
Crazy Annie's is located at 3910 Broadway in Manhattan, New York.
Sign up for Burger Weekly email updates!