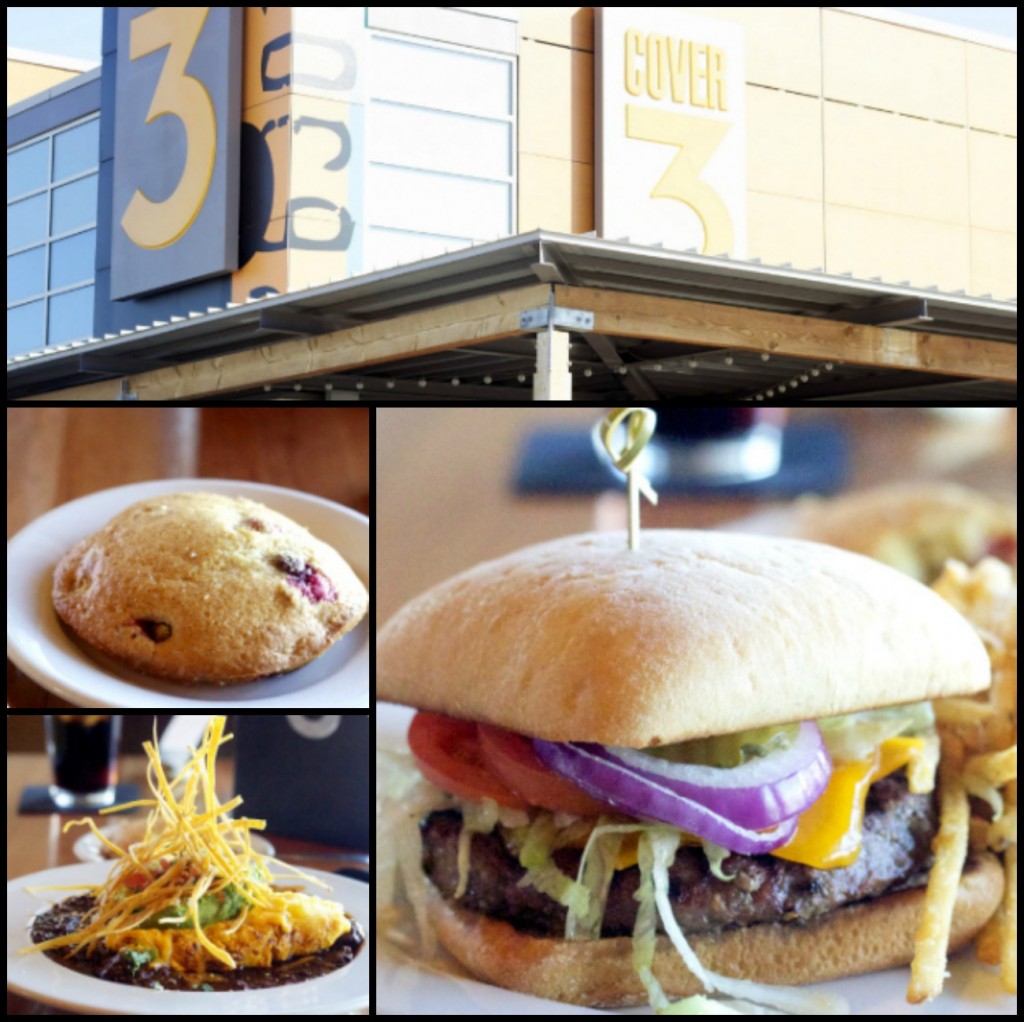 The Experience: Cover 3 was unlike any sports bar that I'd been to before. If it weren't for all the flat-screen TVs playing football, I would've sworn that I was in an upscale dining establishment. The hostess greeted us with a warm smile and helped us find a table so that we I could watch the game of my choice. Although I'm not much of a drinker, I couldn't help but be mesmerized by the Bloody Mary bar that they had set up. Different veggies, an assortment of sauces, and a bunch of other stuff that I didn't get a good look at. Very cool. I really didn't know what to expect from my burger. I was still trying to wrap my brain around the fact that this elegantly styled restaurant was showing nearly every college football game on TV. I soon discovered that creating a great atmosphere wasn't the only thing that these guys were good at.
Burger Ordered: Chop House Burger
The Taste: This was one good burger.  I mean, so good that I wanted to go back the next day and get another one. The square ciabatta bun was nice and spongy on the inside with a firm crust on the outside.  The veggies were vibrant and fresh, but I was a little disappointed by their use of shredded iceberg lettuce – the little strands usually end up falling off and don't really contribute much in terms of flavor.  This occasion was no different, but that didn't hinder me from enjoying my meal.  The beef patty was delectably juicy and cooked just as I had asked.  The surprising highlight for me had to be the slice of Longhorn cheddar.  It was chock-full of flavor and finished each bite with a lingering richness.  The parmesan-dusted shoestring fries were the perfect accompaniment for this burger.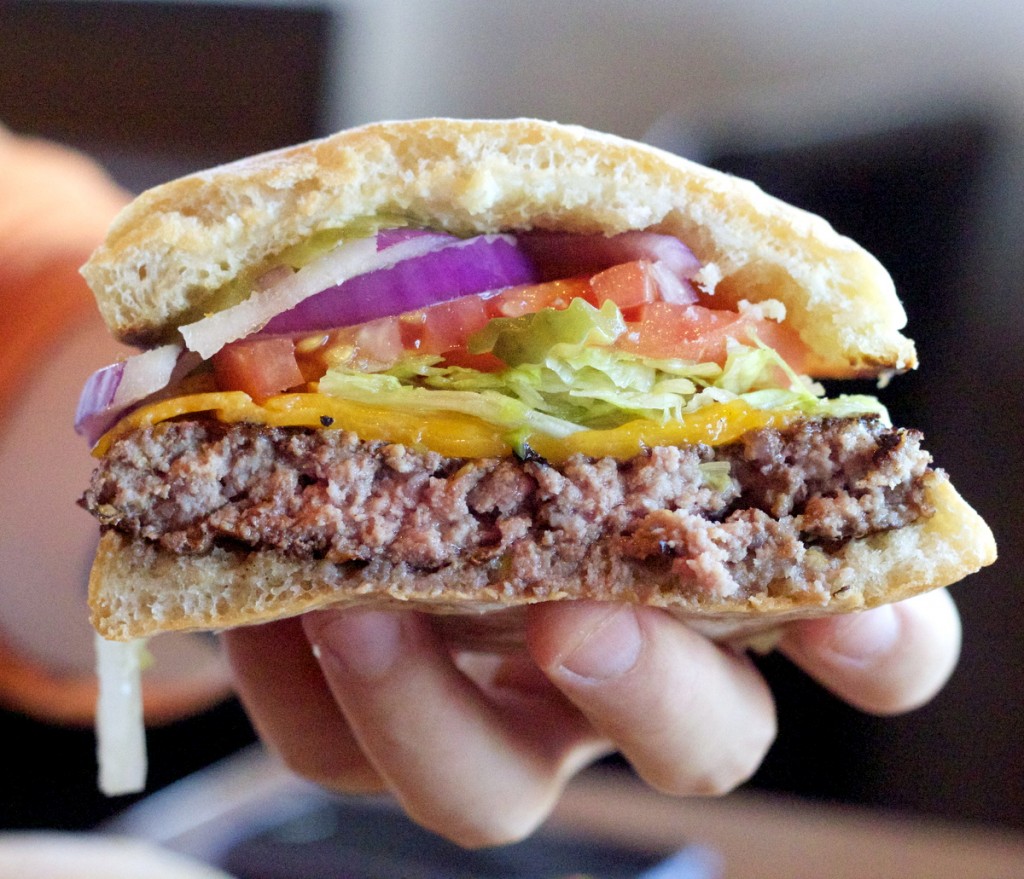 The Verdict: I was going to try to think of a witty football analogy that I could finish my post with, but I got nothin'.  I did find another reason to be thankful, though.  Cover 3′s little sister, Cover 2, opened up a while back not too far from where I live.  I'm just hoping that they're pumping out the same quality food as their elder sibling.
Read more of Tim's Burger Adventures at MJ and Hungry Man.
Cover 3 is located at 2700 West Anderson Lane #202, in Austin, Texas.