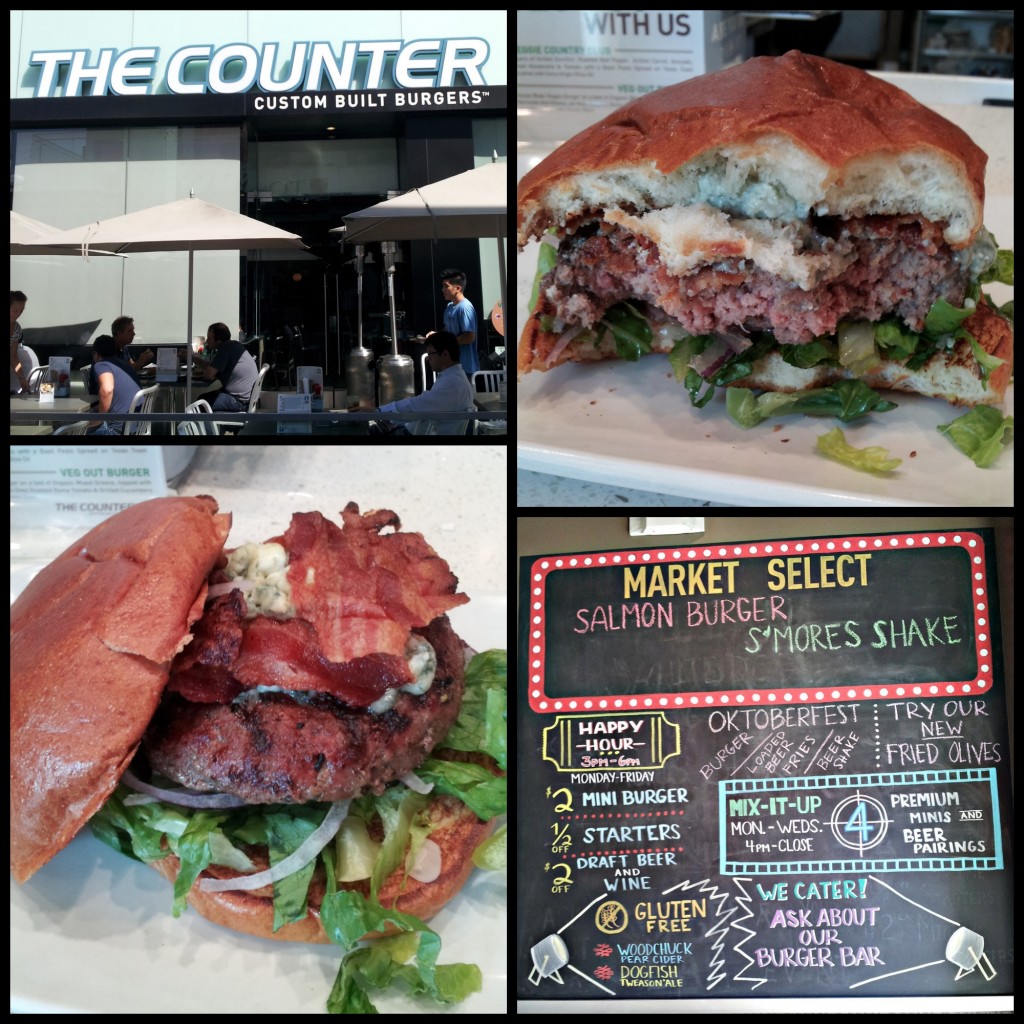 The Experience: The Counter is a Southern California based chain of build-your-own burger restaurants. Customers can elect to garnish their burger with any number of toppings, cheeses, and sauces. In addition to the myriad of toppings to choose from, there are several options for the patty other than beef, including chicken, turkey, veggie, buffalo, and market special. On this particular visit, the special was a salmon burger.
Burger Ordered: Beef burger with blue cheese & bacon.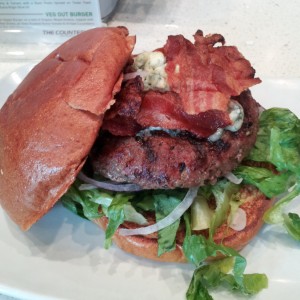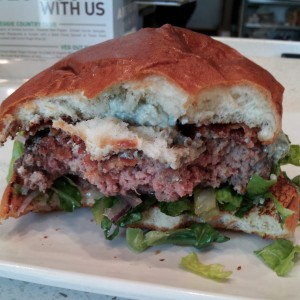 The Taste
: The Counter uses humanely raised, hormone free Angus beef for their burgers. I ordered my burger cooked medium, but it came out a little closer to medium-well. The meat did have good flavor, and was char-grilled so it had a nice smokey taste to it. But, it was not quite as juicy as I would have liked due to being slightly overcooked for my tastes. The applewood smoked bacon was cooked perfectly though, and they broke up the slices into several smaller pieces spread evenly on top of the burger, instead of just tossing two slices on top like most restaurants do. The Danish blue cheese was sharp and paired nicely with the salty, savory flavor of the bacon and meat.
The Verdict: The Counter provided a solid but unspectacular burger. I will admit that I remember liking their burger more other times I've eaten here, so perhaps it was just an off day. The burger is a good quality, and the endless combinations one can create keeps things interesting. It's not a top tier burger, but if you're in the mood for a build-your-own burger, The Counter is a fine option.
The Counter is located at 10250 Santa Monica Blvd. in Los Angeles, California.