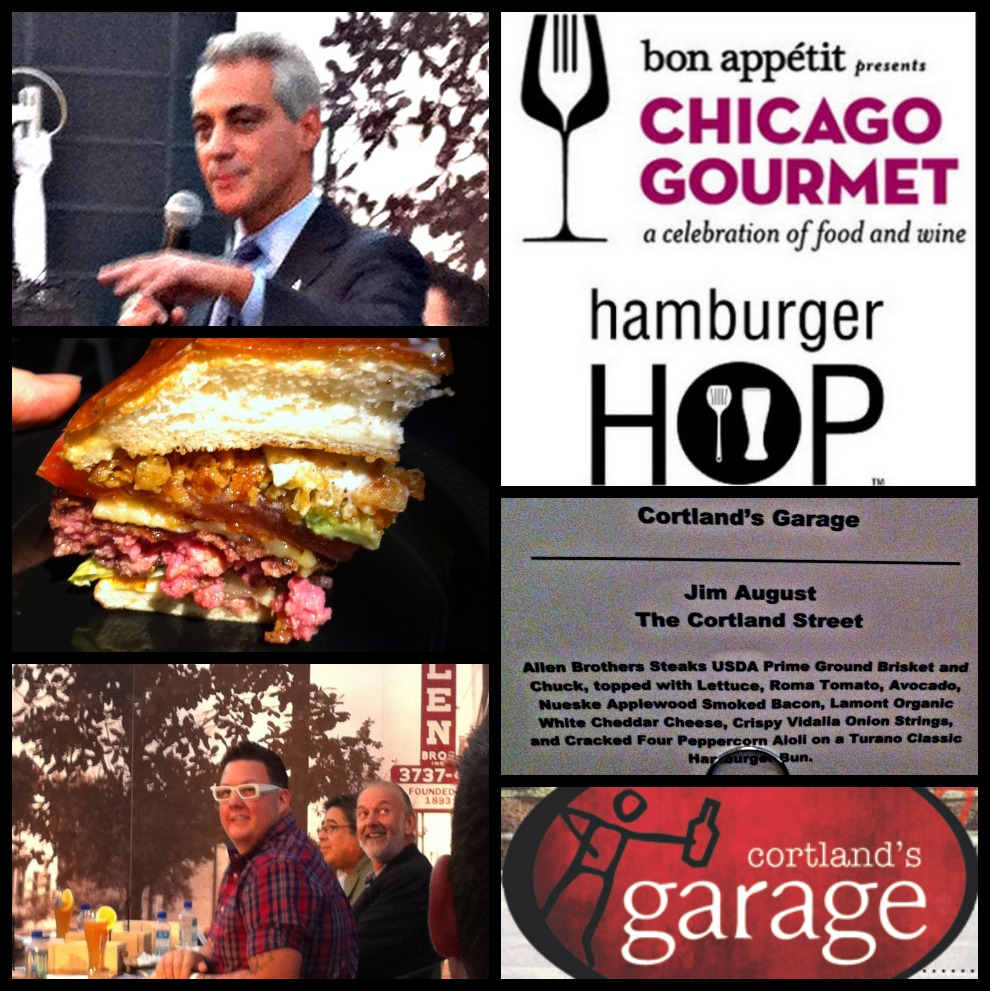 The Experience: This is week three of my ten-week, ten-burger series chronicling my experience at the Hamburger Hop event at "Chicago Gourmet: A Celebration of Food and Wine" presented by Bon Appetit. Top area chefs battled in a burger competition while guests enjoyed tasty, gourmet burgers, along with beer, wine, and other boozerific treats. A celebrity panel of judges, including Graham Elliot, Hubert Keller, and Yoshi Katsumura determined the city's Best Burger. But before I reveal the winner (sure you could Google the spoilers, but wouldn't it be more fun to follow along?) I am going to continue to tell you about all the other great burgers on hand.
Burger Ordered: Cortland Street Burger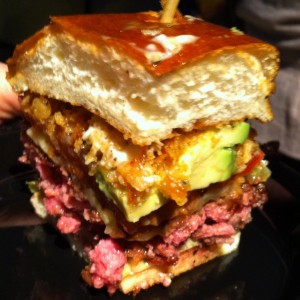 The Taste: Cortland's Garage is a sports bar that puts an emphasis on burgers. They have five-dollar burger and trivia nights, and an extensive burger menu on the regular. They brought their signature bacon cheeseburger to the Hamburger Hop. This bad boy was topped with avocado, onion strings, and peppercorn aioli.
This definitely gets the vote for messiest burger of the entire event. If you are going to use a tomato, which I personally don't think is needed in a good burger, make sure that it's crispy and fresh. This one was a bit too mealy for my liking. That said, the burger was very flavorful but maybe had too much going on. I really didn't care for that big white chunk of lettuce either.
The Verdict: The Cortland Street Burger stands out in its untidiness, but its taste is decent enough. This landed somewhere in the middle of the burgers I tried throughout the night.
Cortland's Garage is located at 1645 West Cortland Street in Chicago, Illinois.