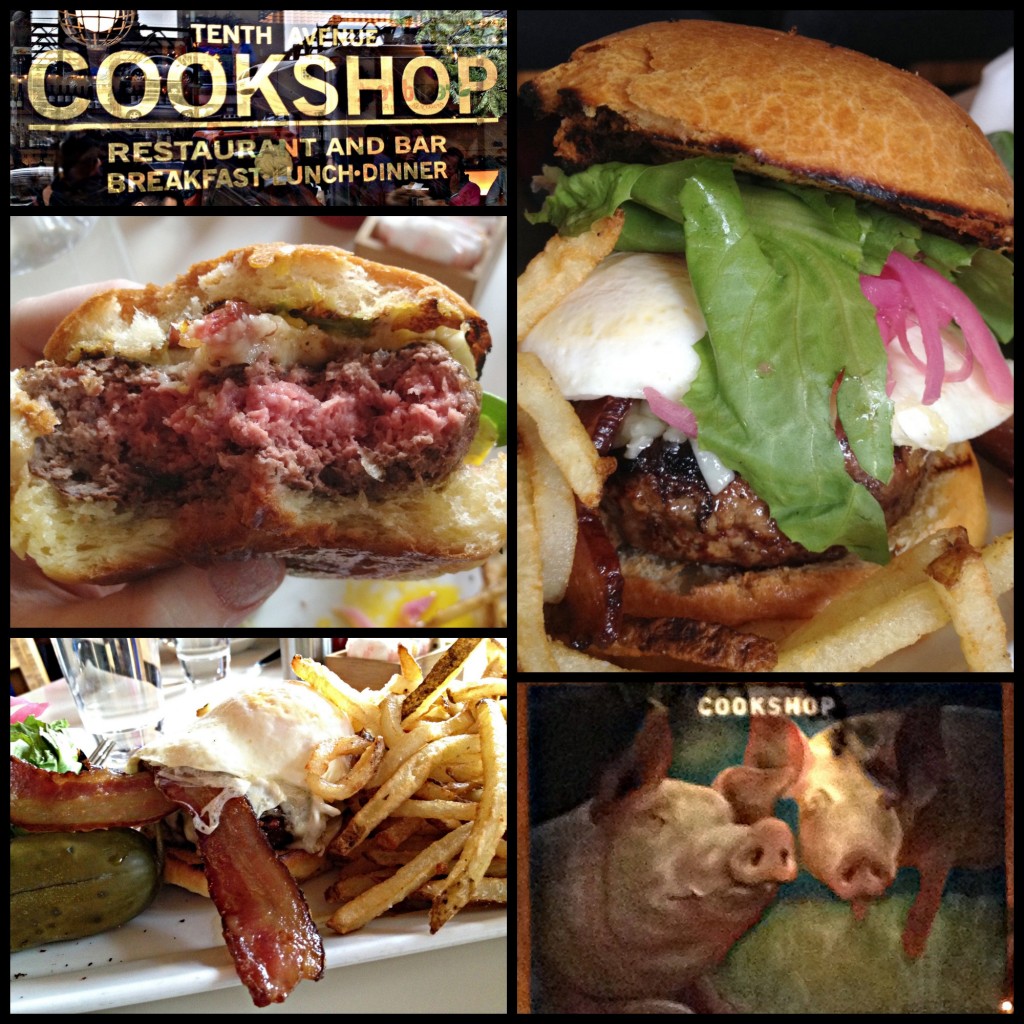 The Experience: It was a cold winter Saturday, the coldest in a while. The snow was gently falling from the sky and accumulating on New York City's sidewalks. Undeterred, I woke up bright and early to get to the David Zwirner Gallery to see Yayoi Kusama's installation. But when I saw the line I'd have to wait in to see the show and heard that the wait was likely six-hours long, I became deterred. Luckily, Cookshop was nearby. I'd been meaning to try Cookshop since before Burger Weekly existed (when all my burger decisions were based on this list), and this seemed like as good a time as any to get to it.
My friends and I were the first group of the day seated. The waiter was very attentive to one of my dining partner's dietary restrictions. He also not only asked me how I wanted my burger cooked, but also how I wanted the fried egg that would come with it cooked. That's great service right there. So far Cookshop had everything going for it; all it needed to do was serve me a good burger to make me a satisfied Burgermeister.
Burger Ordered: Finger Lakes Grass Fed Beef Burger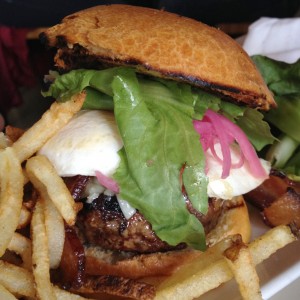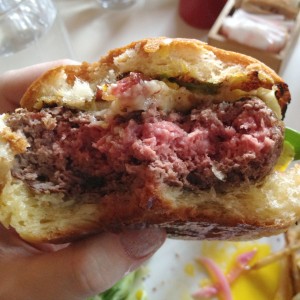 The Taste
: And serve me a good burger was exactly what they did. I am often wary of grass fed burgers. They are served dry with a frequency that has led me to believe that those dealing them must think that meat has to be overcooked in order to be healthy. While there might be something to that, it certainly doesn't make for an appetizing meal. This patty was juicy and had just the right flavor kick to complement the runny (and delicious) fried egg. The pickled red onion and lettuce were served in abundance, but after removing about half of the rabbit food I found them to add a nice crunch and taste of their own. The white cheddar cheese was also excellent, and the french fries were absolutely out of this world.
The Verdict: My day was at great risk of being wasted until I scarfed down this NYC brunch staple. All of the food at this meal was well-received, and the food being served to other tables looked outstanding as well.