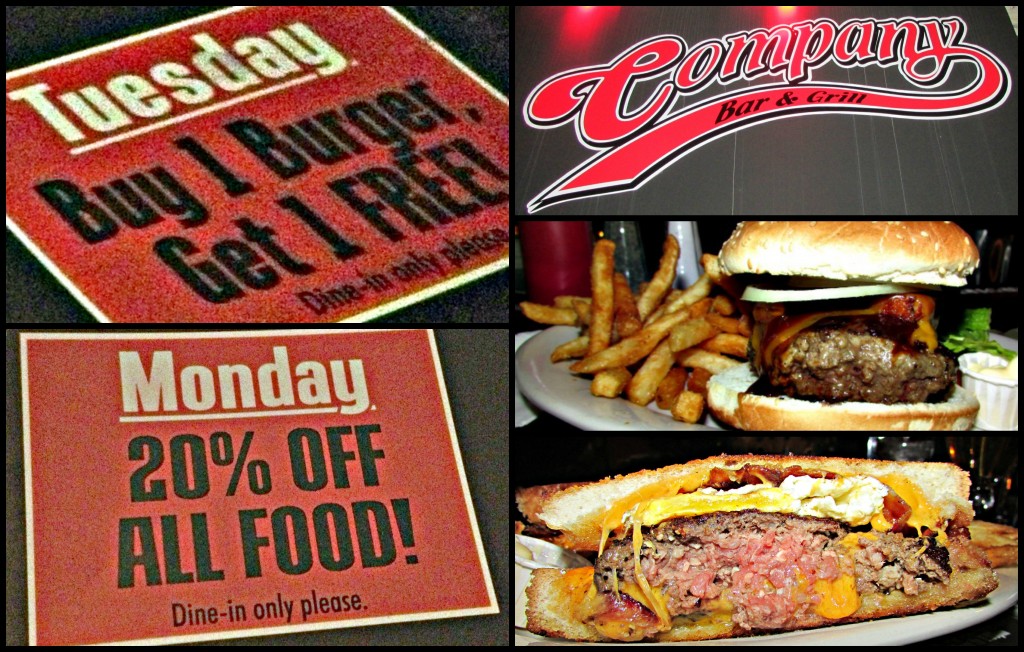 The Experience: A while back, Company Bar & Grill came under new management. This ushered in a new era in the bar, wherein every single seat could view at least four TV screens, and the food menu took bar food and made it delicious. The Burgermeisters had walked passed Company scores of times and never given it a second look, but upon learning of this new focus on good eats they knew they had to give the Company burgers a try.
Burgers Ordered: The BBQ Burger and the Breakfast Burger.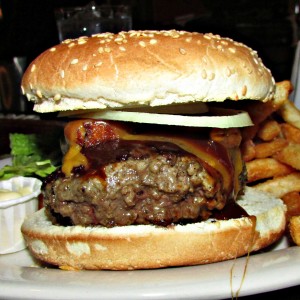 The Taste: The Burgermeisters were very excited for their burgers as soon as they saw them; the BBQ Burger was oozing with sauce, while the Breakfast Burger was dripping in egg and cheese. The BBQ Burger was topped with cheddar cheese, the homemade barbecue sauce, onion and a big fat onion ring. The patty was cooked perfectly, medium rare. The bun was decent, as were the cheddar and onion rings, but the star of the burger was the sauce. Made in-house, the barbecue sauce at Company is absolutely out-of-this-world.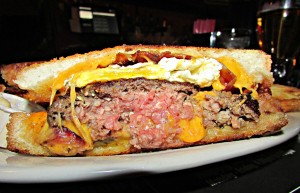 The Breakfast Burger was served on buttered toast, with bacon, egg (served any way you like), and cheddar cheese. The bread was stupendous, making this feel like a true breakfast-for-dinner meal. The bacon was tasty, the egg was fried and delicious, and the patty was tender and juicy.
The Verdict: This place should NOT be off the New York burger radar. This is the perfect place to watch any game while stuffing yourself up with a tremendous hamburger and satiating, crispy fries. And regardless of what you order, make sure you sample one of their homemade sauces. They are not to be missed.
Company Bar & Grill is located at 242 East 10th Street at 1st Avenue.