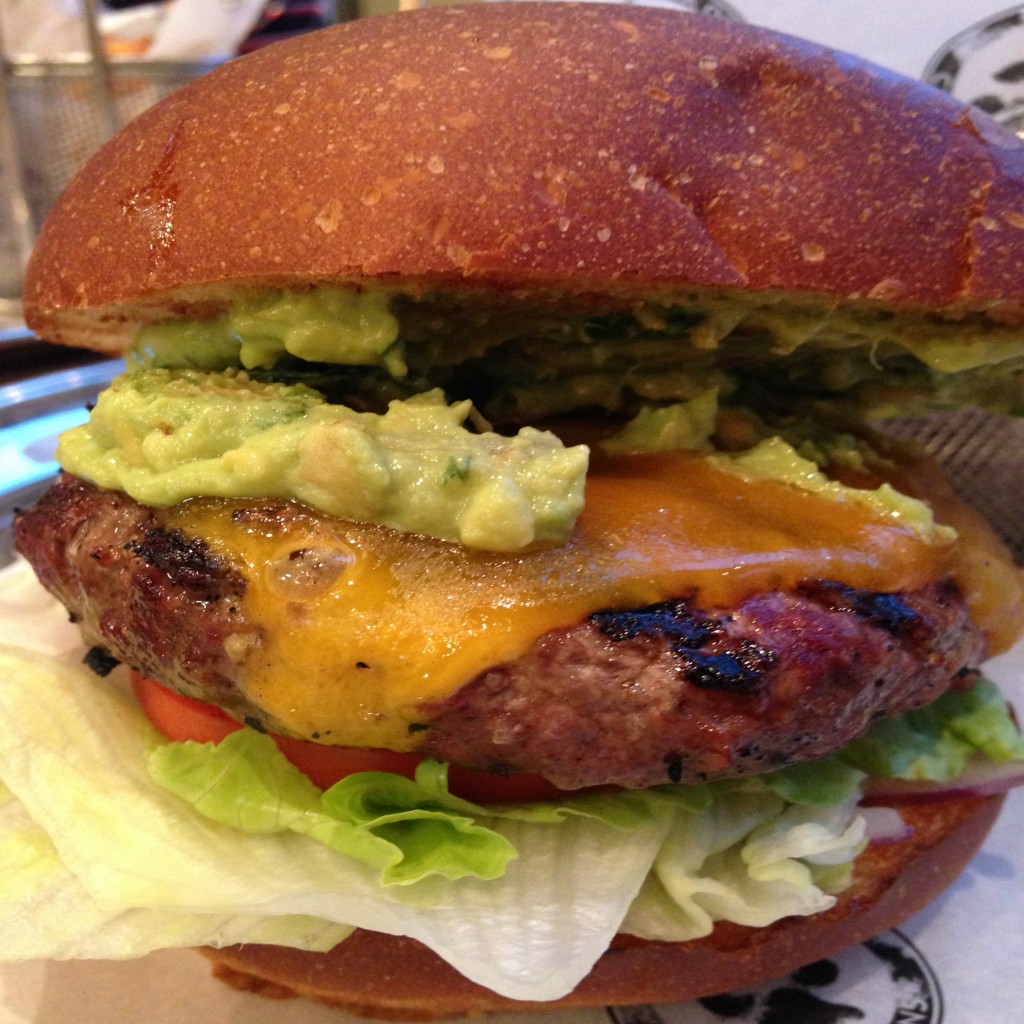 The Experience: When I visited New Orleans before deciding to move here, I fell in love with Magazine Street and knew I wanted to live close by. Walking my dog every day along this major thoroughfare of the city, I find more and more restaurants that I am dying to try. But as a burger enthusiast and Burger Weekly contributor, I had to start with Charcoal's Gourmet Burger Bar.
Upstairs at Charcoals' you can enjoy a full service experience and a bar, including patio dining with a view overlooking the charming Garden District neighborhood. Eager for quick service, I opted for the counter service option on the first floor. The building appears to be fairly new, with a very clean, sharp design aesthetic. The only strange part of the seating was how low to the ground it was; I felt like a child who needed a booster seat!
Charcoal's offers an impressive TEN burger options: house blend, Kobe beef, shrimp, salmon, turkey, elk, venison, bison, and antelope! As curious as I was about several of those options, I went with the classic, as I often do. The menu offers recommendations for each burger, but I decided to build my own: house blend beef cooked medium rare, yellow cheddar cheese, iceberg lettuce, tomato, red onion, guacamole, ketchup, creole mustard, and the house aioli on Hawaiian sweet bun, along with a side of sweet potato tater tots.
Burger Ordered: House Beef Burger
The Taste: I chose well, particularly with the bun. (I loved that they had bun options, including a lettuce wrap or no bun at all for those looking for a lower-carb option.) The burger held together with every bite with minimal mess. I was pleased to see the pink color of the meat on the inside, cooked to perfection. The sweet potato tater tots were interesting, but a bit heavy on the breading; next time I'll go with the "Slap Yo' Mama" creole fries.
The Verdict: There will most definitely be a next time. Now that I know that they can nail a classic burger, I am excited to try to the more exotic meats, all ground in-house. The main mistake I made was getting overeager with all the topping options, which caused the price to go up more than I realized until the order was already placed, (at which point I was unwilling to part with any of my toppings). Still, 16 bucks for a gourmet burger and a side, with speedy service and a nice ambiance…actually pretty reasonable.
Charcoal's Gourmet Burger Bar is located at 2200 Magazine Street in New Orleans, Louisiana.