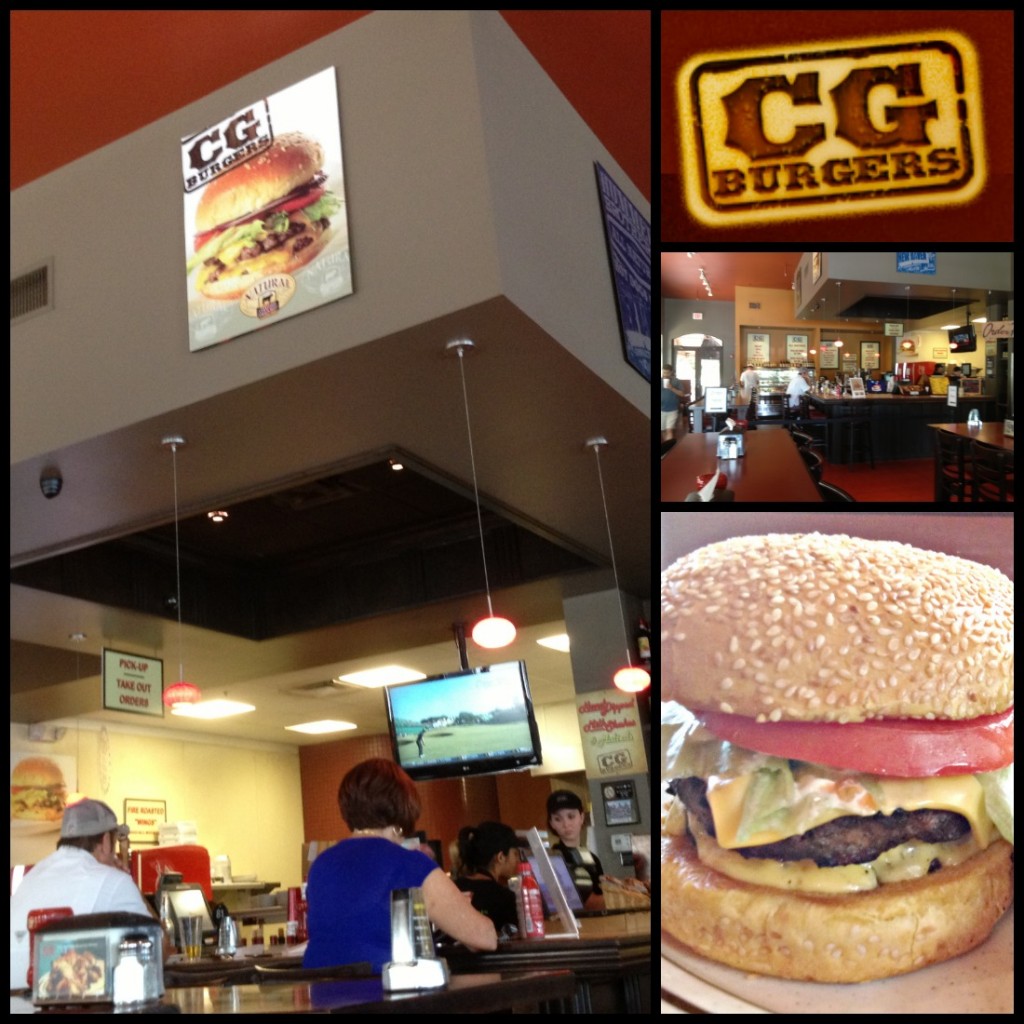 The Experience: I had seen this place a couple times and it always seemed to have a good crowd. When I came in on a Thursday afternoon it was really quiet and there were maybe eight people in the entire place. It was a really clean, cool restaurant, good for about 50 people at max. They had some upbeat, old-style rock and roll music playing. I noticed they had a salad bar that looked really fancy, which kind of worried me. They also had fancy burgers made with avocado on the menu.
I am kind of a burger purist so I ordered the double for six dollars and made it a combo meal bringing my total to ten. The double is made with two quarter pound patties. CG Burgers uses 100% natural certified angus to make their burgers, which was a nice surprise to me. I ordered my burger with cheese lettuce, tomato, ketchup and mayo. I was given a number and in about five minutes a waitress brought out my food. The service was good, as they didn't over do it. They put a huge chunk of lettuce on it that covered the patties entirely which I wasn't happy about. I trimmed the lettuce with my hands and noticed I could break it off, so it was really fresh.
Burger Ordered: CG Double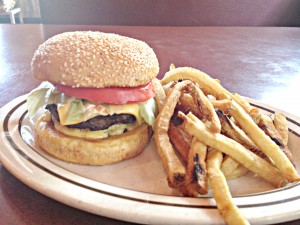 The Taste: This was a really good freaking burger! Everything came together really nicely. It had a good flavor, and you could definitely taste the freshly ground beef which was not over-seasoned. From the soft slightly toasted potato bun to the really fresh tomato (which I typically don't like) to the cheese and lettuce, I thought they made a really good product. This was better than equally-priced burgers elsewhere. The freshly cut fries were also good. I didn't need to use ketchup because they were fresh and crispy.
The Verdict: On a scale of 1 to 10 I give this place a 9. It was a nice, clean place and awesome burger. I definitely plan on coming back to CG Burgers.
CG Burgers is located at 4575 Military Trail in Jupiter, Florida, and at four other locations.