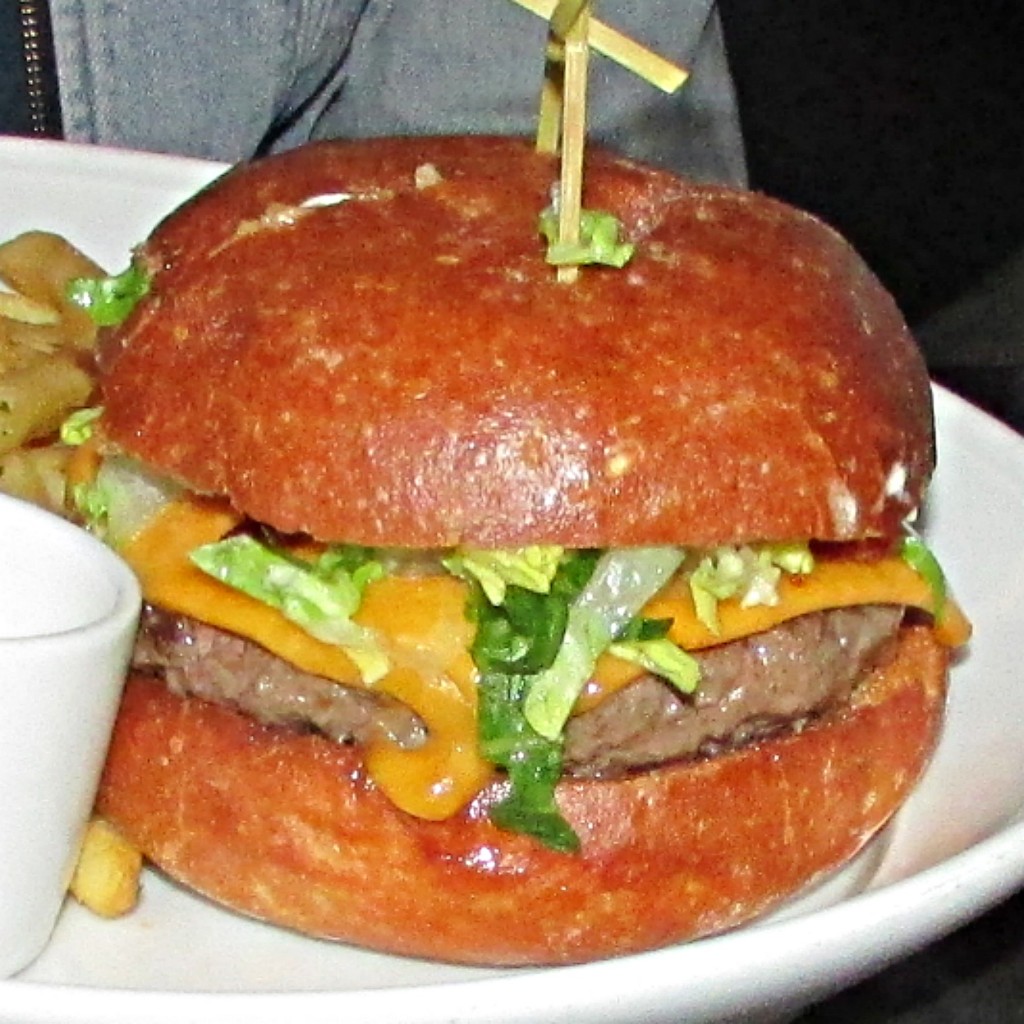 The Experience: I don't know much about the food scene in San Francisco, but I know that it's wise to trust the locals when it comes to knowledge about chefs who know their burger business. During my 2014 west coast burger tour, a lot of love was shared for Jennifer Puccio's burger at Marlowe. The burger gets so much love that it's actually served at her restaurants Park Tavern and the Cavalier as well. I wanted to check out the newest hotness, so I brought a crew of New York transplants to the Cavalier to see if the burger could live up to the hype. After sharing a few embarrassing Imoji with the First Lady of Burger Weekly's friends, we were ready to dine.
Burger Ordered: The Marlowe Burger
The Taste: The burgers were served cooked to order, and were immediately well-received. This came after a host of appetizers were devoured by the table, including the Duck Duck Scotch Egg, the Deviled Crab and Bay Shrimp, and the Crispy Brussels Sprouts Chips. Burgermeister Andrew remarked that while shredded lettuce is typically abhorrent on a burger, the manner in which it mixed with the horseradish aioli made it enjoyable. The bacon was tasty without being overwhelming, and the cheese added a delightful flavor. The patty was the real star, a blend of beef and lamb in which the latter is hardly noticeable (the best way for lamb to be featured in a burger patty).
The Verdict: If Puccio's burgers are as good at her other restaurants then her reputation is well-earned. I can't wait to get back to San Francisco to eat them.
The Cavalier is located at 360 Jessie Street in San Francisco, California.