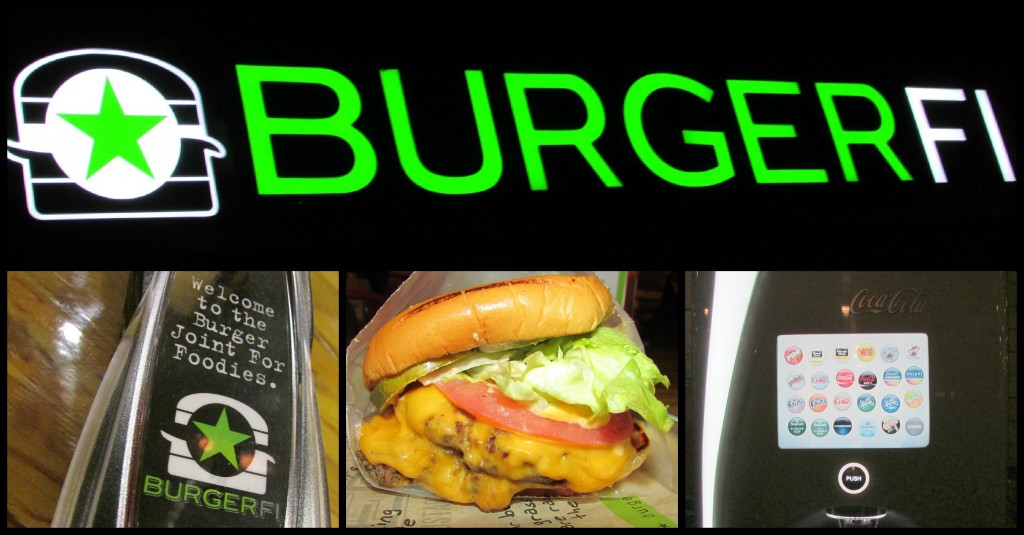 The Experience: There's nothing like a good promotion to get the Burgermeisters' attention. Though they had other Burger Adventures planned, a like-gated free french fry offer on Facebook drew the Burger Weekly crew to the brand new BurgerFi location on the Upper East Side.
Originally a Florida burger joint, BurgerFi has spread its "Burgerfication of the Nation" to the east cost, midwest, and Texas. It's new home in the east 80s might draw comparisons to the New York staple Shake Shack (counter service, buzzers, clean design), but a few differences makes this establishment unique enough so as to avoid a copycat status. Here, the music is loud, there is beer on tap, sports play on flat screen TVs, and the all-in-one Coca Cola machine indulges the sweet tooth. The burger and (free) fries also showed why BurgerFi is making its own name across the country.
Burger Ordered: BurgerFi Cheeseburger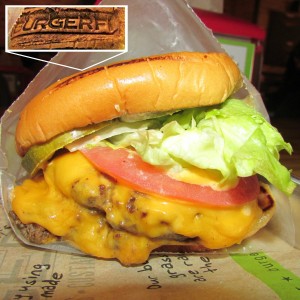 The Taste: With the Facebook promotion, a double cheeseburger, fries, and a soft drink cost ten dollars. That's a steal by New York standards. At first glance, the burger was modest in size while the fries came in abundance. The Burgermeisters quickly learned that this was a dense burger, not to be underestimated. The soft bun molded itself to the American cheese and patties, creating a tight ball of cheesy burger flavor. For a fast food burger, the BurgerFi cheeseburger packed quite a punch, and left the Burgermeisters bursting at the seams. Don't let the emphasis on natural ingredients fool you, this is a burger as decadent as you need.
The stars of BurgerFi are the fries. Crispy, salty, and hand-cut, these bad boys are impossible to resist, even in their large numbers. Even your Second Stomach doesn't stand a chance against these fries. You've been warned.
The Verdict: A serious contender in the New York fast casual burger scene, BurgerFi made a good impression on Burger Weekly during its opening week. The staff is friendly, the food is tasty, the restaurant stays open late, and the price is definitely reasonable. Give it a try and see where it ranks in your cheap-eats burger rankings.
BurgerFi is located at 1571 2nd Avenue between 81st Street and 82nd Street.