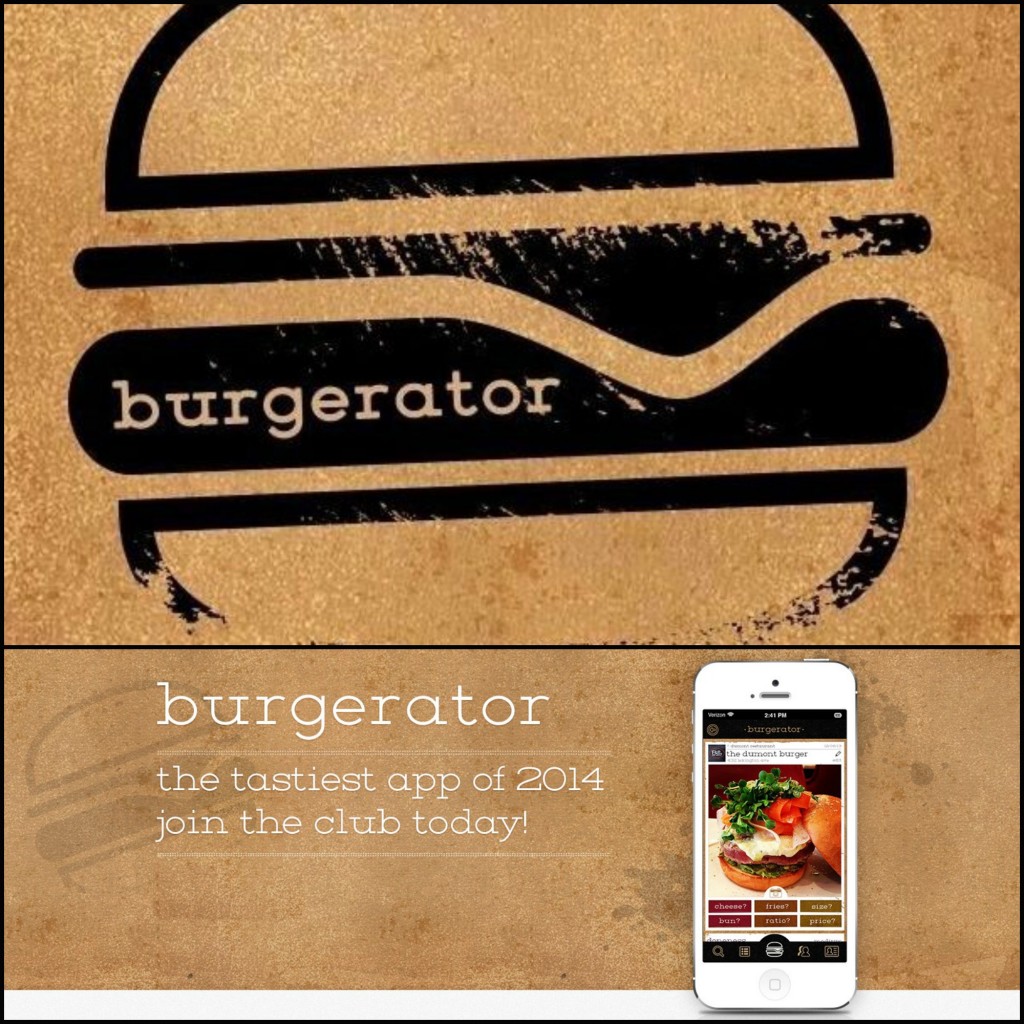 Burgerator today announced the launch of its industry-first app, allowing burger lovers nationwide to quickly and easily find and rate burgers anywhere they are. Burgerator users can search for and rate burgers based on unique criteria including burger-to-bun ratio, taste, toppings, and more, and view the "Top 10 Burgers" list as rated by fellow Burgerator users.
With Americans consuming nearly 50 billion burgers each year, translating to an average of three burgers a week per person in the United States, Burgerator is set to bring big data to an industry hungry for a way to find out which burgers are worth their weight. The app's concept, conceived by best friends who formed a weekly burger club to pursue their shared mission of finding the best burgers in NYC, was one born out of a desire to bring their burger club online and share their findings with fellow burger lovers nationwide.
"When we started meeting and grabbing burgers around the city, people that heard about the club were constantly asking us, 'Where can I get the best burger?' We quickly realized that there were so many people who are just as passionate about burgers as we are and yet there was no app out there catering to them. We created Burgerator to let everyone join the burger club and share their input in a fun and easy way," said Ammar Shallal, Co-Founder of Burgerator.
Burgerator is free to use and it's clean design and user-friendly interface lets users find burgers nearby (in either a list or map view) and sort them by distance and rating. Users can also discover new burgers through the Burgerator's Burgerfeed, browse beautiful photos of burgers rated on the app, and "pound" the ones that make their mouth water. Burgerator user profiles showcase a user's most recent and top-rated burgers, allowing them to easily reference their favorite finds when deciding where to go for dinner or to easily recommend a great burger to a friend.
"Review aggregators like Yelp and Trip Advisor are influenced by a person's biased experience of a restaurant. I don't care if a waiter looked at you the wrong way or if you had to wait an extra five minutes to be seated. I just want to know if the burger was delicious enough to deal with any other issues. Burgerator gives me that info," said Brad Garoon of Burger Weekly.
"As a fanatical Burger eater, I am not only constantly in search of great burgers but also to connect with other people who feel the same way I do about the most magical sandwich of all times. Burgerator helps me fulfill both of these burger needs," said Rev Ciancio, Founder of New York Burger Week, Director of Marketing at Burger Maker and Chief Eating Officer at Burger Conquest.
The app free to download and use. Burgerator is available in over 250 cities around the world, and is currently optimized for NYC.