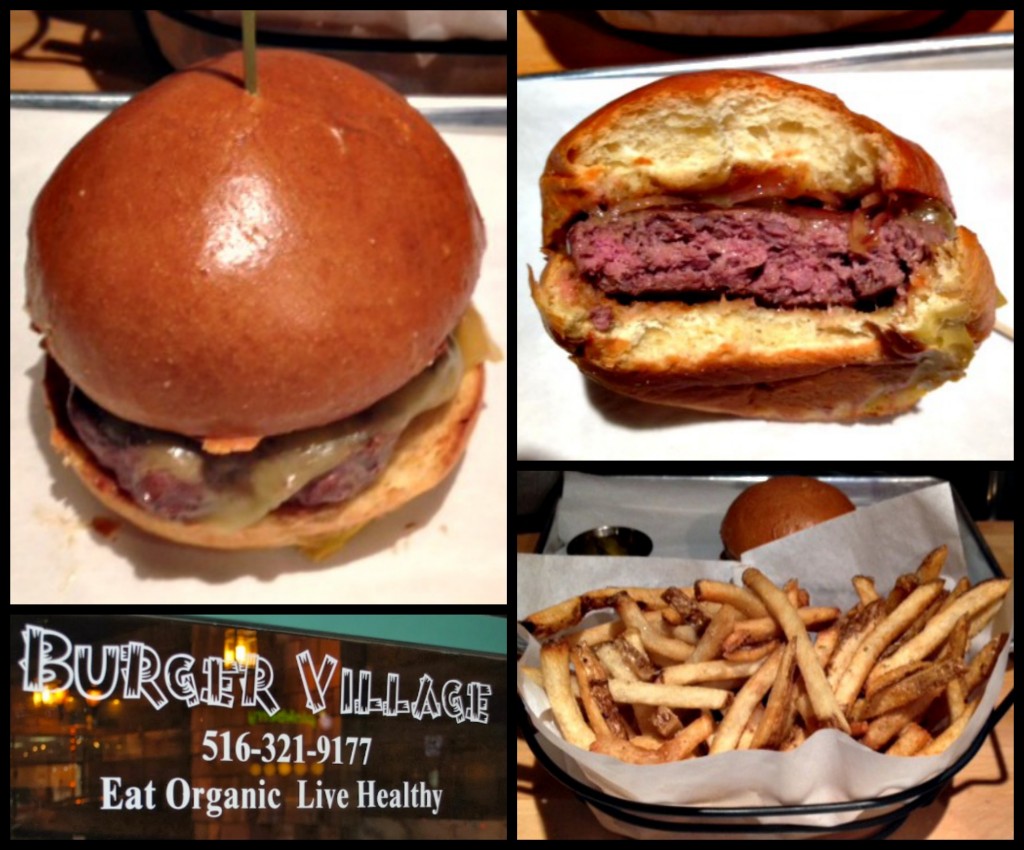 It has come to my attention that the town of Great Neck in Nassau County has become quite the burger mecca, with four high profile burger joints in a small radius. I quickly fired off a missive to Chief Executive Burgermeister Brad, informing him of the situation and it was decided that I would systemically sample the wares of each venue and report back to Burger Weekly. Once all of them had been experienced, I would compare and contrast to see who reigns supreme in the Great Neck Burger Battle!
The Experience: The first combatant in the Burger Battle is Burger Village, which touts an all organic, healthy, eco-friendly establishment. They offer beef, turkey, ostrich, bison, chicken, elk, boar, and lamb burgers. They also have vegan options and the usual suspects of fries, sweet potato fries, and onion rings as sides. If this is sounding familiar to you, you aren't alone. Burger Village is a sit down, waiter service, casual style eating establishment. The waitress was very friendly and knowledgeable about their product.
Burger Ordered: Ostrich Burger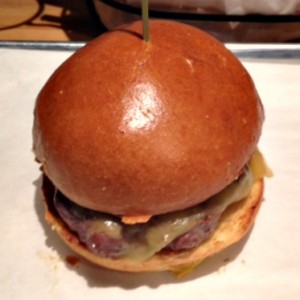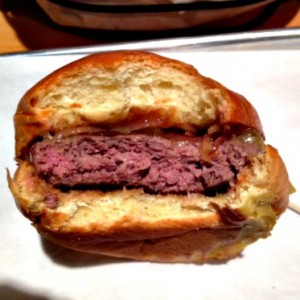 The Taste
: I have had ostrich burgers many times before and had previously had much better experiences. The meat was over medium rare and not as juicy as I am accustomed to it being, and the bun was a little tough for brioche. They also used their sauce too sparingly. I ordered half regular fries and half seasoned fries. The fries were good with the seasoned fries had quite the kick.
The Verdict: This place is  just okay; it's not awful, but not great either. I would also have to say that had this been my first experience with ostrich I would not have ever tried it again, which would be a shame since I love ostrich when done right. If you're looking for organic and exotic meats you would be better served elsewhere.
Burger Village is located at 66 Middle Neck Road Great Neck, New York.