Another year has gone by, and we're all a year older and a year wiser when it comes to burgers. New restaurants debuted amazing hamburger offerings, and old favorites proved that they are still in the game. In 2016, my cadre of burger reviewers and I wrote about burgers from 70 different burger joints in New York City alone. While I do encourage you to go back and read about each of those burgers, I've created the 2016 edition of the annual Burger Weekly top-ten list, so you can know which hamburgers in New York City are the absolute must-eats.
Before you complain about your favorite burger not being included, make sure it didn't make the list in 2011, 2012, 2013, 2014, or 2015 before you tell at me about it.

The Sad To See You Go Award: This award goes to a burger joint that came and went too soon. Cozhina Latina closed this year. Their burger was a monster and I'm sad it doesn't exist anymore. |FULL REVIEW|
The Worth The Trip Awards: This award goes to the best burgers I ate in 2016 outside of New York City. These destination burgers are must-have for traveling New Yorkers.
In Austin Texas, Luke's Inside Out made my entire trip worthwhile and proved that great food is still being made in food trucks. |FULL REVIEW|
In Charlevoix, Michigan, Smoke on the Water serves a brie topped burger that's just different enough to be memorable without being too off-the-wall and ruining the classic burger flavor profile. |FULL REVIEW|
In Chicago, Illinois, bopNgrill's Japanese-style burger will have you moaning out loud at how delicious it is. |FULL REVIEW|
The Best Hamburgers in New York City in 2016 – Honorable Mentions
The Best Hamburgers in New York City in 2016 – The Top 10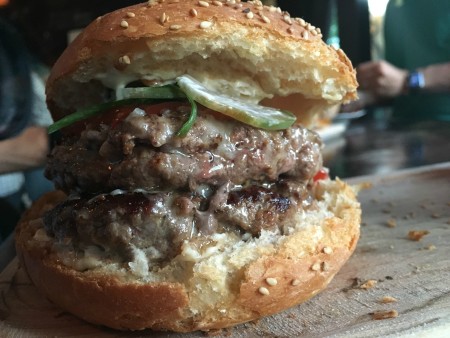 10. Black Tree – The Burger: What the burger lacks in a creative name it more than makes up for with flavor. This double-patty sandwich on a sesame seed roll is topped with Grafton cheddar, beetchup, and delicious pickles. I really appreciate beetchup. Beets are burgers go together far better than beets and tomatoes do, and they really don't get the credit they deserve as a topping and condiment. |FULL REVIEW|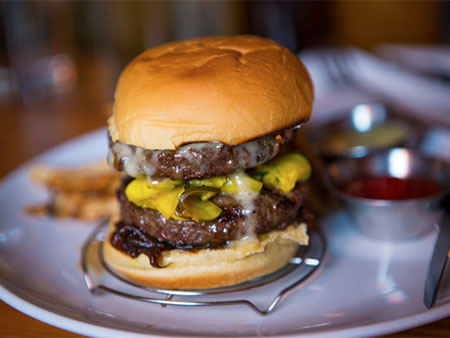 9. Lulu & Po – Hamburger: Calling what they serve a hamburger is really underselling what Lulu & Po provides here. The double patty situation is remarkable, with a nice char and pink hue inside. The goat cheese is silky and subtle, and the pickles zucchs are a delightful change of pace from the always-classic pickled cucs. |FULL REVIEW|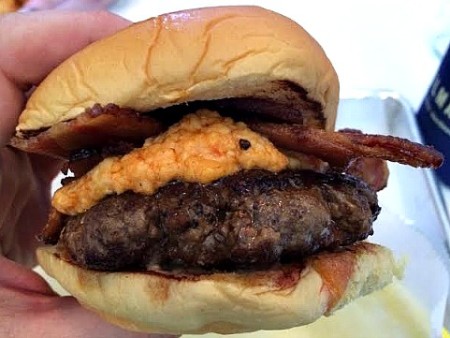 8. Wilma Jean – The Single Burger: It positively baffles me that more restaurants don't offer pimento cheese as a burger topper, especially in the age of Instagram. Not only does it taste amazing with beef, but it's bright and gooey and ideal for food porn photos. On a potato roll with crispy bacon the cheese is also the perfect balance from a flavor perspective. |FULL REVIEW|
7. Park Avenue Tavern– The Po' Man's Surf & Turf Burger: This was one of Park Ave Tav's burgers-of-the-week, but if you ask really nicely, maybe they'll cook you up this crab-topped burger. |FULL REVIEW|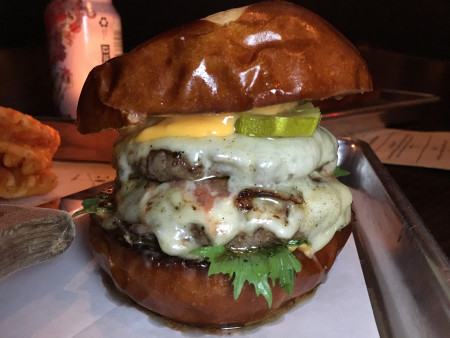 6. Emmy Squared – Le Big Matt: The Burger at Emily was my top pick for Burger of the year in 2014. Matt Hyland's sequel, Le Big Matt, makes the list with a spicier version this year. |FULL REVIEW|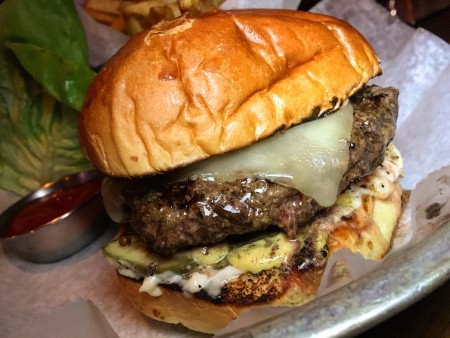 5. The Liberty – The Liberty Burger: I didn't even walk into the Liberty thinking I'd order a burger, as I'd never heard of this midtown bar. Then I ended up eating one of my favorite burgers of the year! |FULL REVIEW|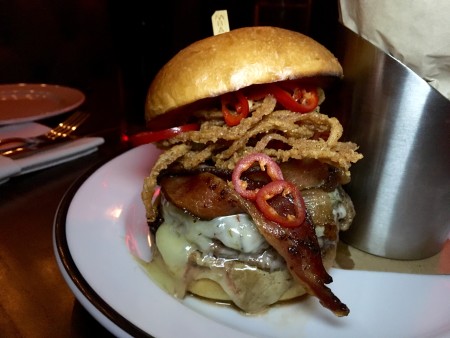 4. Trademark Taste & Grind – TM Burger: Topped with Nueske's bacon (which really sets the whole thing off), jalapeño jack cheese, fried pickled onions, peppers, and special sauce, this burger is a beast. The patty and cheese drip as it arrives at the table. |FULL REVIEW|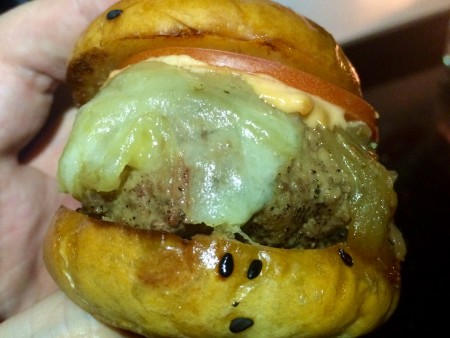 3. STK – The Lil' Brg: Mini burgers (not to be confused with sliders) are tough to get right. They're small, so the meat is often cooked completely through. STK though, through the use of really fine Wagyu beef, a delicious special sauce, and crispy, buttery buns, pulls off this difficult challenge and serves one of the better little burgers I have had. |FULL REVIEW|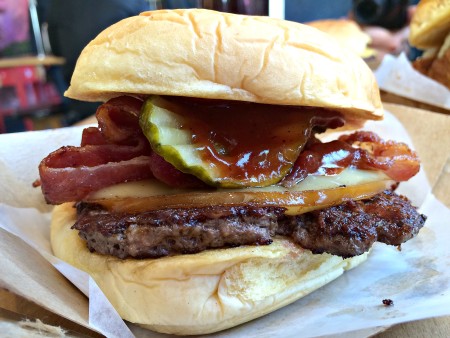 2. Genuine Suprette – Spicy Smokehouse Burger: The smoked gouda, pickle and barbecue sauce could not be a better blend of flavors. The crispy bacon perfectly offsets the soft, potato roll. And let's not forget about the delicious patty. I could have pounded two or three of these burgers if not for self control (and the fact that I was getting full after also eating their chicken sandwich). |FULL REVIEW|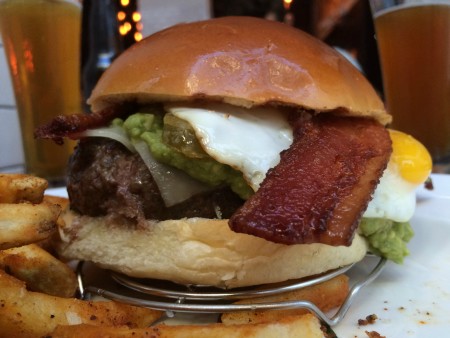 1. Union Bar & Kitchen – El Sucio Grande: When you go to Union Bar & Kitchen, ask for the secret burger menu. Order either of the burgers on there. Thank me for leading you to the best burger of 2016. |FULL REVIEW|