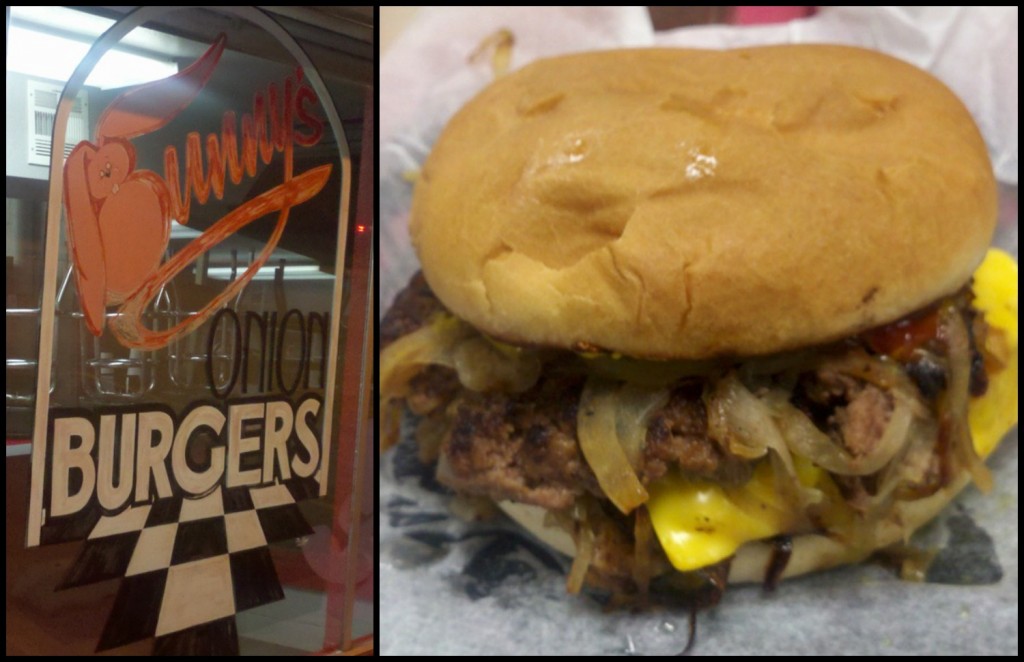 The Experience: If there is one food that is entirely unique to the OKC area, it would be the "onion burger". From what I've heard, Bunny's onion burgers are the best OKC onion burgers, and the original. Now this wasn't my virgin experience with Bunny's, but last time I got Bunny's to go, and I always like to try a food I respect this much in the building it was made.
Burger Ordered: Single Patty Burger #2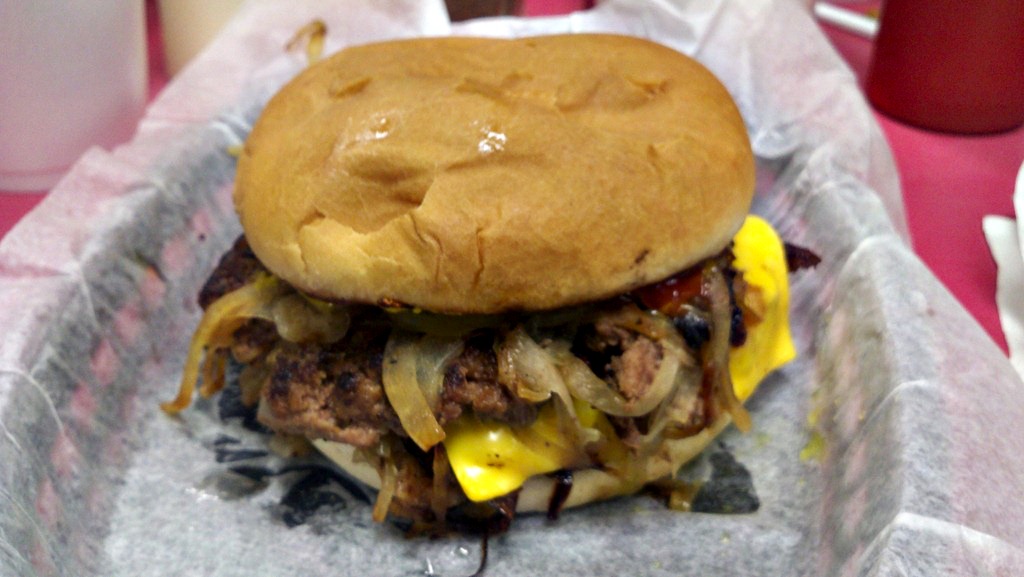 The Taste: The picture of a well-prepared onion burger doesn't quite do it justice, but until I figure out how to install some sort of awesome-blog-taster software,you're just going to have to take my word for it. For those who haven't had a true onion burger, they are unique in that rather than having prepressed patties, they are started off with a ball of beef that is flattened on the grill with the onions. The result is a sort of "loose-meat" patty that seems to hold the grease in between the meat and the onions, making the last bite as hot and juicy as the first. This particular experience left me thinking that the onions at Bunny's were a bit too sweet, which overpowered the meat. In this Manly Food connoisseur's opinion, it should always be "meat first… veggies later". But I enjoyed it well enough.
The Verdict: I do have to admit, this experience wasn't quite as good as I remembered it the first time. Still, it was a tasty burger.
Bunny's Onion Burger is located at 5020 North Meridian Avenue in Oklahoma City, Oklahoma.
You can read more of Tyson's reviews at Tulsa Food Guy.