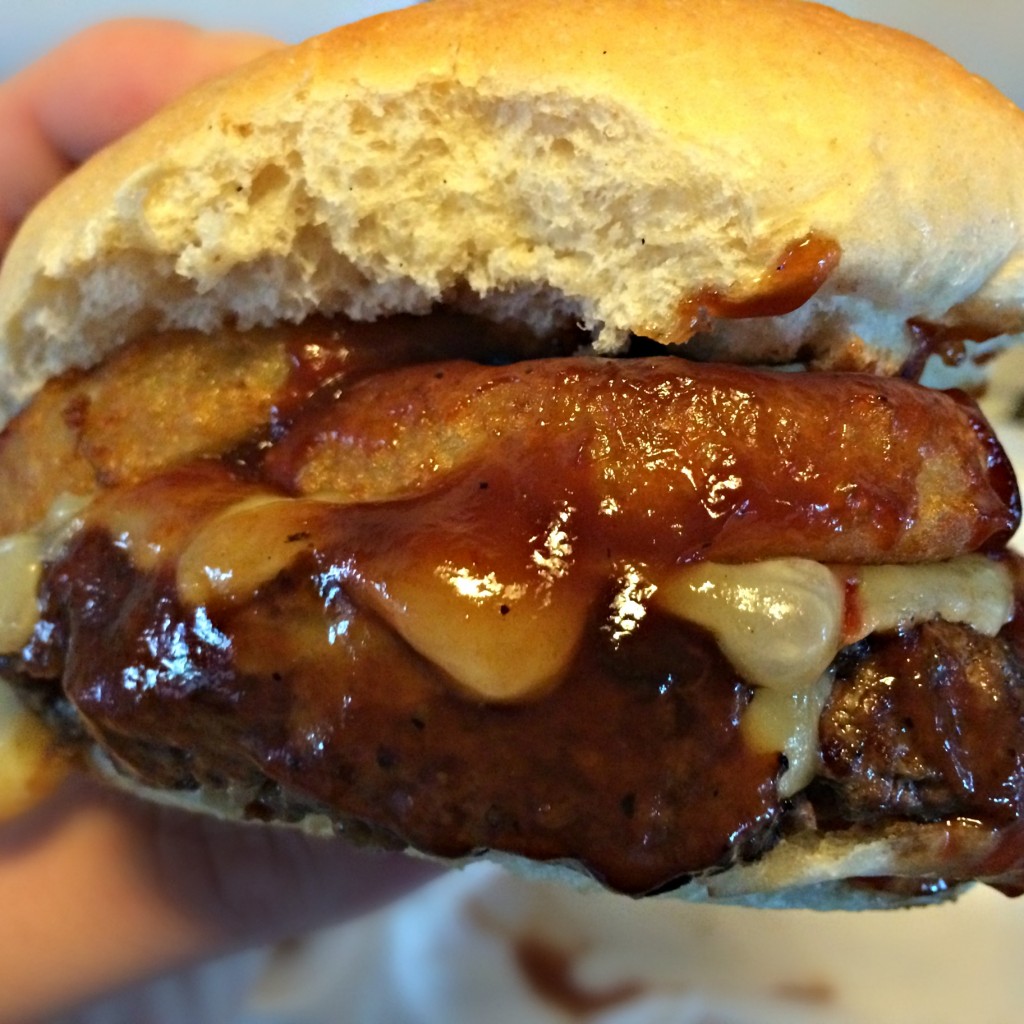 The Experience: Boyne River Inn (affectionately referred to as "B.R.I.") is a very popular establishment in downtown Boyne City, as it is the sole venue offering classic bar food. That's not a knock on other places, as neighbor Red Mesa is a dynamite Mexican restaurant, and the European cuisine at Café Sante is worth going out of your way for. But the B.R.I. is just a little bit more casual and laid back.
Burger Ordered: Rodeo Burger
The Taste: Yum. I've had this burger a number of times, and it's a great one. B.R.I. boasts of having the "Best Burgers in the North," and while that may not be entirely true, it's certainly not entirely false either. The Rodeo Burger is nine ounces of fresh hand-pattied Circle M Ground Beef, grilled to order, and topped with BBQ sauce, pepper jack cheese, and onion rings. In this case, as it is whenever I have the option, I ordered the burger medium rare and this came out perfect. The burger was served on a regular bun that threatened to fall apart but held together just well enough to not create a huge mess. The BBQ sauce was delightfully tangy and was properly offset by the pepper jack cheese. The onion rings were perfectly decent, but don't need to be anything more if the BBQ sauce and cheese are doing their jobs, which these certainly were.
The Verdict: This is a tasty burger. Boyne River Inn has been a regular destination for myself, my wife Devon and our child, the not-so-little-anymore Littlest Burgermeister Vivienne, and will continue to be as long as we live in Boyne City. The atmosphere is welcoming, the waiter culture is warm, and the burgers are terrific.
Boyne River Inn is located at 229 Water Street in Boyne City, Michigan