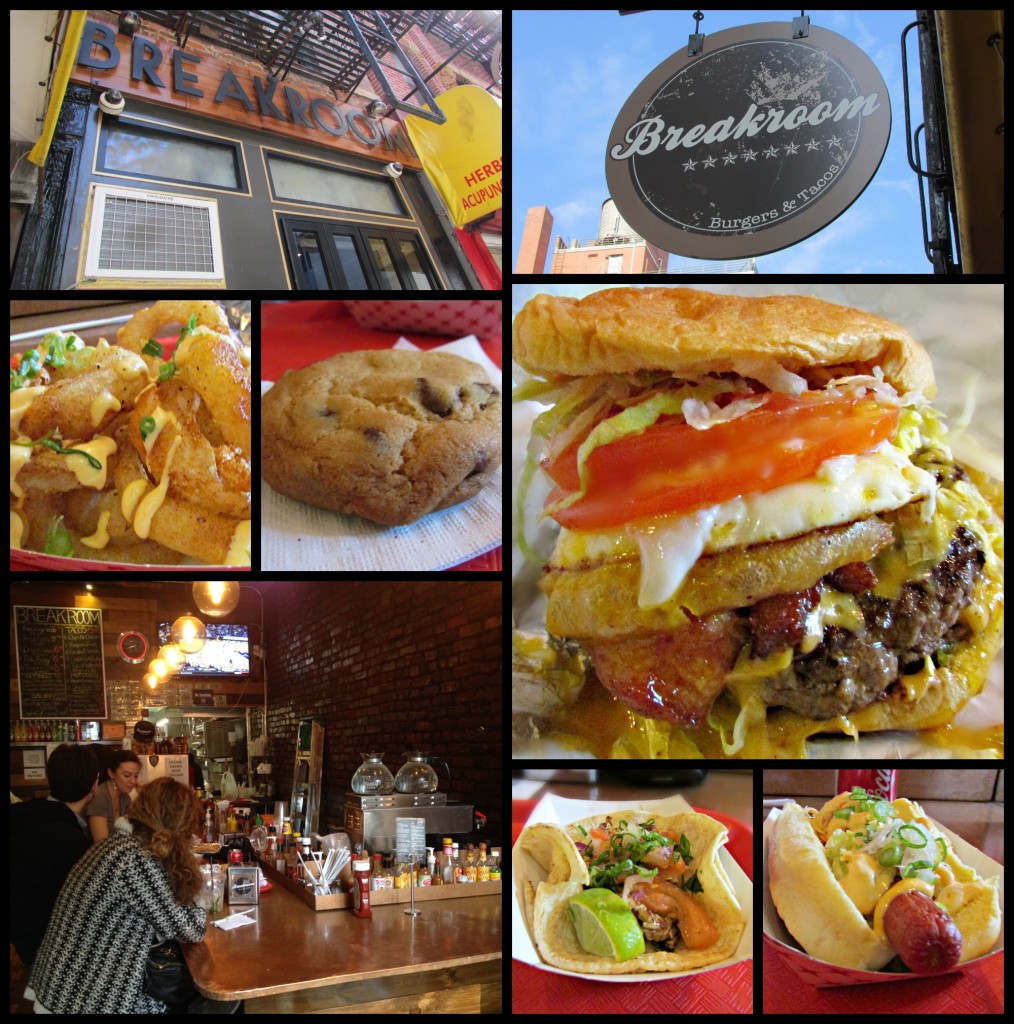 The Experience: Breakroom opened up in November and has already got the burger world buzzing over their super-stacked, messy burgers. I grabbed a crew of Burgermeisters and Renee from the wonderful kindness project Single Girl Cookies for a trip to Chinatown to sample the decadent hamburgers. Breakroom is a very small food shack. You order at the counter and sit at the bar. Seating is very limited, but eating at the bar is a lot of fun. The dudes running the place are incredibly friendly (even moreso after we gave them one of Renee's awesome cookies).
Burgers Ordered: The Breakroom Burger and an Original Burger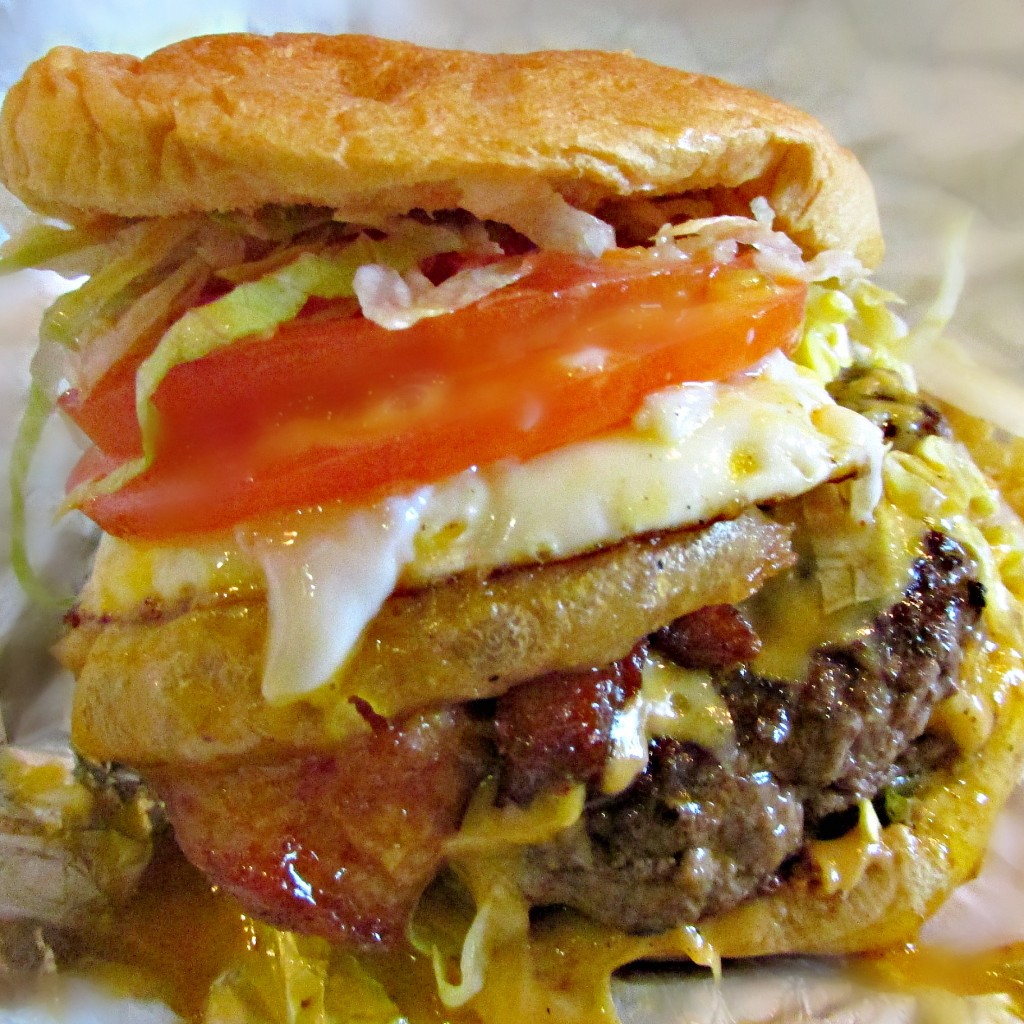 The Taste: The Breakroom Burger comes topped with fat slices of bacon, a runny egg, an onion ring, lettuce, tomato, jalapenos, and american cheese. After removing my unnecessary tomato, I found this burger to be a messy gift from on high. Every bite found its way into my beard and the best flavor centers of my taste buds. The bacon was thick, but served in a conservative enough portion that it wasn't overwhelming. It probably belongs on my Top Bacon Burgers in New York list. The egg was perfect for this brunch time burger. The American cheese and battered onion ring melted into each other in my mouth to create a combination of flavors that left a smile stamped on my face. The Original Burger was also well-received, and only ordered because Simon was feeling wussy about jalapeno heat that day. The group also ordered the Chipotle Chicken Taco, the House Dog, and the onion rings. The taco was decent, but the dog and rings were rather stellar in their own rights.
The Verdict: There aren't a lot of burger options in Chinatown, so to call this the best burger in the neighborhood is a bit of a shallow compliment. That said, this is to date the best burger I've had in Chinatown.
Breakroom Burgers & Tacos is located at 83 Baxter Street in Manhattan, New York.